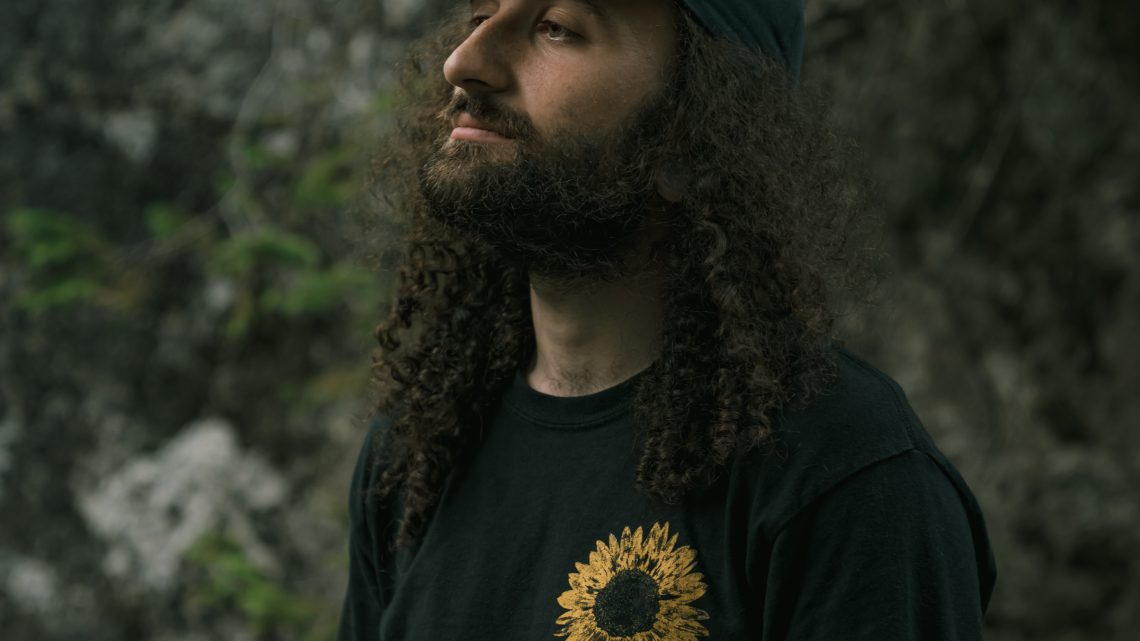 Drummer Sean Hickey of Blackened Metallers Ancient Thrones Introduces Rocko
17th January 2021
0
By
John Deaux
Ancient Thrones hail from Halifax in Nova Scotia and have just released new album The Veil. 
 We caught up with drummer Sean Hickey for a chat about his cat,
His name is Rocko and he's a 4-year-old tuxedo cat. I convinced my girlfriend at the time to adopt him from a shelter when he was a kitten. He has been a troublemaker since he was 2 months old, and it was both the best and worst decision.
What is the weirdest thing your Rocko has done? 
He does strange unexplainable things all the time. I don't believe I will ever know the depths of his little feline mind. The other day he ripped off my keyboard button, and after tearing my place apart looking for it, I came back from a break and it was magically sitting on the table. Suspicious to say the least. I tell him goodnight every night and he meows back to me before I close the door. The guy is probably as conscious as any human I know.
What is the best trick he can do?
When I want him to stop doing something I can countdown to 5 like he's a child and he always knows to listen and stop whatever it is on the 1. He's a little smart ass.
This past year has been pretty manic, so you've no-doubt, like the rest of us, spent a lot of time at home. How has Rocko helped being at home for you? Has he been comforting, or have they just been driving you nuts? 
I've been taking classes online, and anytime he wants my attention all he needs to do is pretend to bite my laptop charger. He's also destroyed many of my headphones, that's like his superpower. He knows how to infuriate me, but most of the time we're buds.
Have you always been an animal lover? 
I've always wanted a Sphynx cat, but here I am stuck with this guy.
Are you one of those people that puts your pets into costumes?
He has no battle vest but the other day he had wrapping paper stuck to him and it looked like Superman's cape. For Halloween, I dressed him like a bumblebee, but his costume didn't fit (or should I say, he didn't fit into the costume).
Does he like it when you practice at home or has Rocko had any influence on your music? Does he seem to prefer any particular genre of music more than another?
He likes biting my headphones and ruining things for me a lot, I guess you could say that anger inspires me to instinctively practice screaming sometimes. He's pretty indifferent as far as playing anything specific. My cat sleeps all things except the vacuum, that's his least favourite song for sure.
Who looks after Rocko whilst you're away on tour/holiday?
Matt in the band is who I call Rocko's best friend. He took care of him for 6 months once while I was on the other side of the country. On tour once I brought him to my sister's place, and she claims he urinated on her bed.
Speaking of practicing, any new music in the pipeline? If so when is it due and what can your audience expect?
Yes! I can't say when just yet. We're working hard and learning from our past release to focus on the new full length.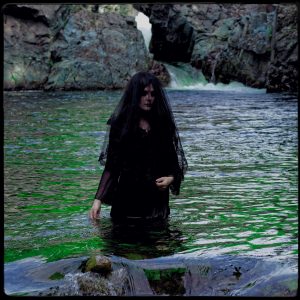 Have you anything you'd like to say to your fans/followers?
Check out our record The Veil, available to purchase on Bandcamp, or to stream on Spotify, Apple Music and all other platforms. Thanks for reading about my wonderful life as a Cat Dad. If anyone reading this has a Sphynx cat for sale let me know.
Thank you for your time. It's been fun.
And thank you!
How useful was this post?
Click on a thumb to rate it!
Average rating 5 / 5. Vote count: 5
No votes so far! Be the first to rate this post.
Related
About the author
Some say Yank My Doodle, It's A Dandy! is a biographical movie based on John. Some have even said that his favorite artist is Chesney Hawke! All we really know is he sleeps inside out and his hair tastes like candy floss.