Edenbridge – Dynamind
21st October 2019
0
By
John Deaux
Symphonic metallers Edenbridge return on the 25th November with their brand new album Dynamind. 
Dynamind doesn't break from their winning formula, although it does expand on it slightly.
The lead single and Irish folk tinged On The Other Side, doesn't really give a full representation of the album at all. Although invoking their inner Mike Oldfield, this is the weakest track on the album.
There are some wonderful full on power symphonic material (Where Oceans Collide, The Edge OF Your World). The obligatory ballad,  (Dynamind) and the out and out epic The Last Of His Kind.

All through this 55 minute, 10 track album, Sabines vocal is amazing. She is a master of being evocative, sultry and dominating all in one. Sabine is one the most formidable female vocalists around right now.
The cinematic musicianship from multi instrumentalist Lanvall is outstanding. The use of the Dulcimer, Mandolin and Keys are stunning. Mix that in with Dominiks incendiary guitar tone with the rumble of Stefans bass and Johannes drums, there's something magical about them. 
You can really hear how talented those musicians are on the bonus instrumental CD, which sadly doesn't come with the vinyl version of Dynamind.
Overall this is a classic sounding Edenbridge album that should sound huge live.
If you're a fan of the band or cinematic, symphonic metal (Rhapsody, Kamelot, Within Temptation, Nightwish, Dakesis) etc, then you're not going to be disappointed with this album.
Score 7/10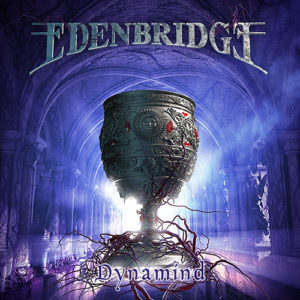 Track List
01. The Memory Hunter
02. Live And Let Go
03. Where Oceans Collide
04. On The Other Side
05. All Our Yesterdays
06. The Edge Of Your World
07. Tauerngold
08. What Dreams May Come
09. The Last Of His Kind
10. Dynamind
Label
SPV/Steamhammer
Release Date
25th November 2019
For all things Edenbridge, click HERE and to purchase the album, click HERE
How useful was this post?
Click on a thumb to rate it!
Average rating 5 / 5. Vote count: 1
No votes so far! Be the first to rate this post.
Related
About the author
Some say Yank My Doodle, It's A Dandy! is a biographical movie based on John. Some have even said that his favorite artist is Chesney Hawke! All we really know is he sleeps inside out and his hair tastes like candy floss.