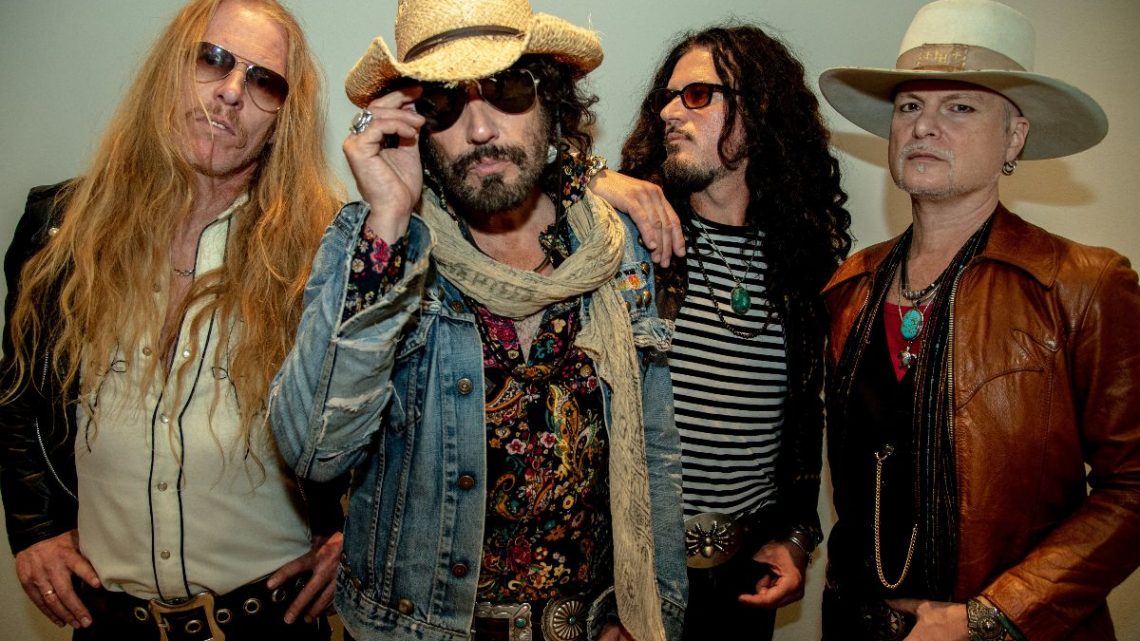 Electric Boys – Ups!de Down – Review
2nd May 2021
2
By
George Simpson
Over thirty years after announcing themselves to the wider public with the sublime Funk-O-Metal Carpet Ride in 1989, Swedish rockers Electric Boys finally hit album number seven with Ups!de Down . It's their fourth album since reforming in 2009.
In their first incarnation before their 1994 split, they were at the forefront of the funk rock/metal genre. Luminaries included Faith No More, Primus and Infectious Grooves. Whilst those bands had more than a big toe dipped in alternative waters, Electric Boys hailed from a more mainstream rock background. They had more in common with the likes of Aerosmith and Thunder. Their tour with the latter in 1990 was when i first encountered them.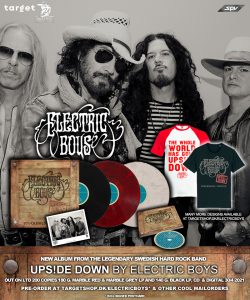 On Ups!de Down, the funk side of their sound has moved more to the background allowing a more traditional classic rock sound to come to the fore. It's an album that shows why they're still making albums thirty years later while a lot of their contemporaries have fallen by the wayside. 
The line up as ever still features Conny Bloom on guitar and vocals, along with fellow original member Andy Chistell on bass. They are joined by Martin Thomander on guitar, with drummer Jolle Atlagic stepping in with founding member Niclas Sigevall unable to participate due to the pandemic.   
 As i've said the funk element has been replaced with other influences, whilst still making itself known at times. Think Deep Purple Mk 3 era, with Glenn Hughes for a loose comparison.  The album's funkiest moment Super God grooves along with plenty of Hendrix style wah wah. A very catchy song that shows they've lost none of the old magic.
The classic rock influence allows them to stretch their songwriting wings a lot more. The most adventurous track here is Upside Down Theme. A brilliant seven minute instrumental that opens the album in style. It's instantly memorable and features recurring musical passages that lead effortlessly into each other. 
 The first half of this album is superb. Tumblin' Dominoes sees the band deliver a melodic hard rock masterclass. Featuring the classic verse, bridge and chorus structure, they make producing something so good, sound so easy. To be able to start with the acoustic feel of the verses before building to the chorus is a skill most songwriters would kill for. Great stuff. 
Built on a powerful groove, Never Again Your Slave again uses dynamics to perfection. The understated verses give way to a heavy, chanted chorus with a riff to match. Again, there's a large 70s influence on this with a healthy dose of funk as an undercurrent.  
The mood changes with She Never Turns Around. But what a change it is! Its a more balladic track with a classic rock influence, with shades of the Beatles thrown in. This is especially evident with the Hey Jude esque na-na-na section that provides the tracks biggest hook.
Much like a football team who find themselves four or five goals up at half time, its hard to keep up the pace after the break. Whilst by no means bad, the second half of this album doesn't quite hit the heights of the first. There are a couple of tracks that have more of a throwaway, fun element to them. Globestrutter and the glam tastically titled Twang 'Em & Kerrang 'Em  are both OK, but don't match the quality that's proceeded it on the album so far. 
The glam influence also shows up in The Dudes and The Dancers . It has a stompy sound that could easily have been recorded in the early seventies by the likes of Slade or The Sweet. Its bluesy rhythm and chorus are the sort of trademark those guys used to specialise in. 
When a team is a few goals up at half time, on occasion, they do manage to knock in another cracker in the second period. Electric Boys manage to do so here in the shape of the epic It's Not The End. It's hard not to think of Ziggy era Bowie when listening to it, a majestic ballad that takes you by surprise just when you think that the album has nothing else left to offer. 
The album finishes with Interstellafella, a six minute rocker that ends things on a powerful note. Again, it has more in common with classic rock than than funk. No bad thing when they can knock out a track like this. 
Overall, this is a good album, with some great moments. Like so many bands who appeared in the late 80s/early 90s, there's a reason why they're still making albums today, they're bloody good at it!  
Score:  8/10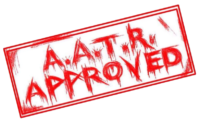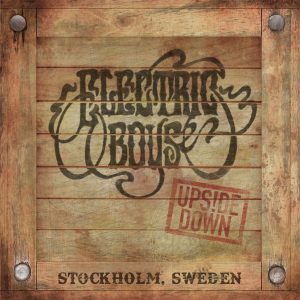 Tracklisting:
1 – Upside Down Theme
2 – Super God
3 – Tumblin' Dominoes
4 – Never Again Your Slave
5 – She Never Turns Around
6 – Globestrutter
7 – The Dudes & The Dancers
8 – Twang 'Em & Kerrang 'Em
9 – It's Not The End
10 – Interstellafella
Release Date: April 30th 2021
Label: Mighty Music
For all things Electric Boys, click HERE and to purchase the album, click HERE
How useful was this post?
Click on a thumb to rate it!
Average rating 4.5 / 5. Vote count: 2
No votes so far! Be the first to rate this post.
Related