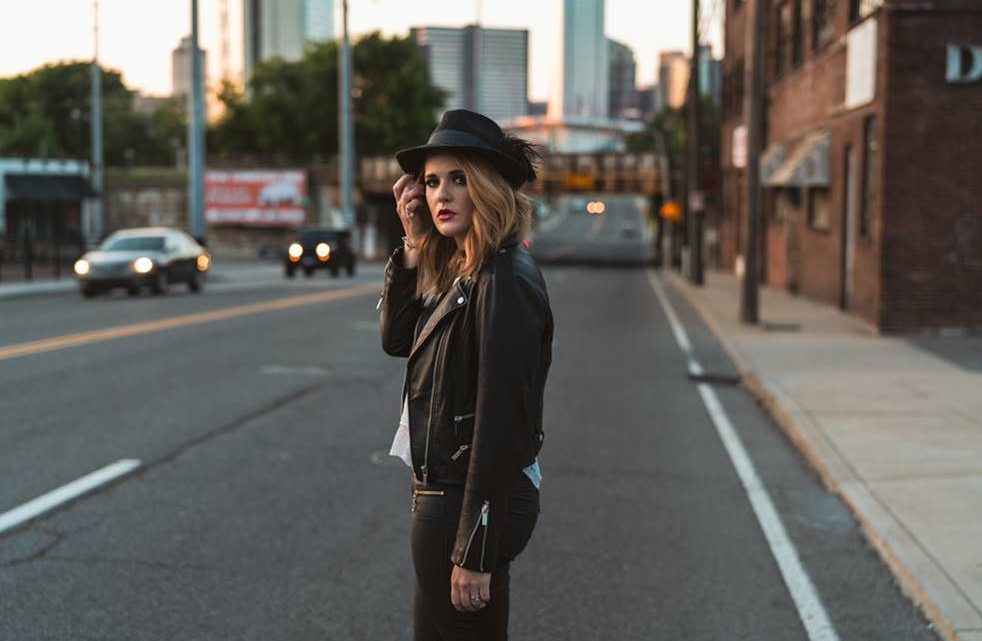 Elles Bailey Releases a Video from her Newly-Released Second Album
8th March 2019
Today, Number 1 in Amazon Blues Bestsellers, Elles Bailey releases her eagerly-awaited second album 'Road I Call Home', and shares the video for 'Little Piece of Heaven': an infectious new track from her album.
When writing 'Little Piece Of Heaven' Elles worked with Dan Auerbach, the prolific writer, producer and frontman of The Black Keys.
"Memphis legend Bobby Wood was one of first guys I met when I touched down in Tennessee," Elles remembers, "He took me under his wing and introduced me to so many folks in the Nashville Music Industry, one being Dan Auerbach.
The opportunity to work with Dan as well as Bobby on 'Little Piece of Heaven' was awesome as I love The Black Keys! Dan has such a talent for creating incredibly cool yet commercial songs. What's more, working with both helped bring out another side to Elles Bailey that I am excited to share with my fans!"
'Little Piece of Heaven' tells it how it is for those who've loved touring musicians, and been loved by them. As Elles puts it: " 'Little Piece of Heaven' is a very honest song, as we have all been touring musicians at points in our lives, with significant others left at home."
"I often say that I think people who fall for musicians must be crazy, as we spend most of our time away or distracted! It's like we trick our partners to falling in love with us, perhaps before our music careers take off? However, years later we spend most of our time on the road away from them. So this is my open love letter to those left at home!
"We really wanted to capture the distance and the love in this music video, but to also give it a feel-good factor that suits the song. I definitely think this is my favourite video to date and I had the best time filming it with George Montague (Director) Cam McMillan (Cameras) and my old friend Andy Jones, who stepped in to play my partner! To me, this has Summer love written all over it! "
'Road I Call Home' is Elles' honest testimony and tribute to the life she lives and breathes: touring and taking the music she makes out to gigs, festivals and other live events, far and wide. Following her highly-acclaimed debut album 'Wildfire', Elles has spent many months in a van, touring the length and breadth of the UK, reaching into Europe, and also crossed the Atlantic to play tour dates Stateside.
As a gifted singer-songwriter, Elles has turned to the life she's led, especially as a touring artist, to inspire her brand-new album, and has been writing and recording 'Road I Call Home', working with high-calibre collaborators, including British hit-making legend and Ivor Novello Award winner Roger Cook, storied Memphis and Nashville giant Bobby Wood, as well as Dan Auerbach.
Check out 'Little Piece of Heaven', and the excellent, newly-released album 'Road I Call Home'. As you'd expect, Elles is currently back on the road with a headline tour taking her new material to her growing army of fans.
TOUR DATES
March 8: Belfast, Enlar Delta Blues Club
March 9: Roscommon, Ireland, JJ Harlows
March 12: London, The Lexington
March 13: Birmingham, O2 Academy 3
March 15: Leek, Foxlowe Arts Centre
March 21: Bridgwater, Bar Brunel
March 22: Bristol, Jazz and Blues Festiva
March 24: Southampton, 1865
March 29: Horsham, The Rec Rooms
March 30: Bath, Chapel Arts Centre
April 5th Torrington Plough Arts
April 25: Luxembourg Brassiere Wenze
April 26: Leverkusen, Topos, Germany
April 27: Die Halle, Germany
April 29: Mladá Boleslav, Škoda Auto Muzeum, CZ
April 30: Plzeň, Buena Vista Club, CZ
May 1: Opava, Klub Art, CZ
May 2: Boskovice, Zámecký Skleník, CZ
May 3: Ostrava, Komorní Klub, CZ
May 4: Přerov, Blues Nad Bečvou, CZ
May 10: Grimsby, Old Clee Social Club
May 11: Lincoln Blues Festival
May 23: Ropetackle Arts Centre special guest w/Jo Harman, Shoreham By Sea
May 24: Serbiton ExCellar
May 30: Hungerford, Arts for Hungerford
June 1: Bristol, Sodfest
June 14: Torquay, Boogaloo Blues In Torquay
June 15: Canterbury,  Blues On The Farm,
July 21: Ramblin' Man Fair, Blues Stage
How useful was this post?
Click on a thumb to rate it!
Average rating / 5. Vote count: