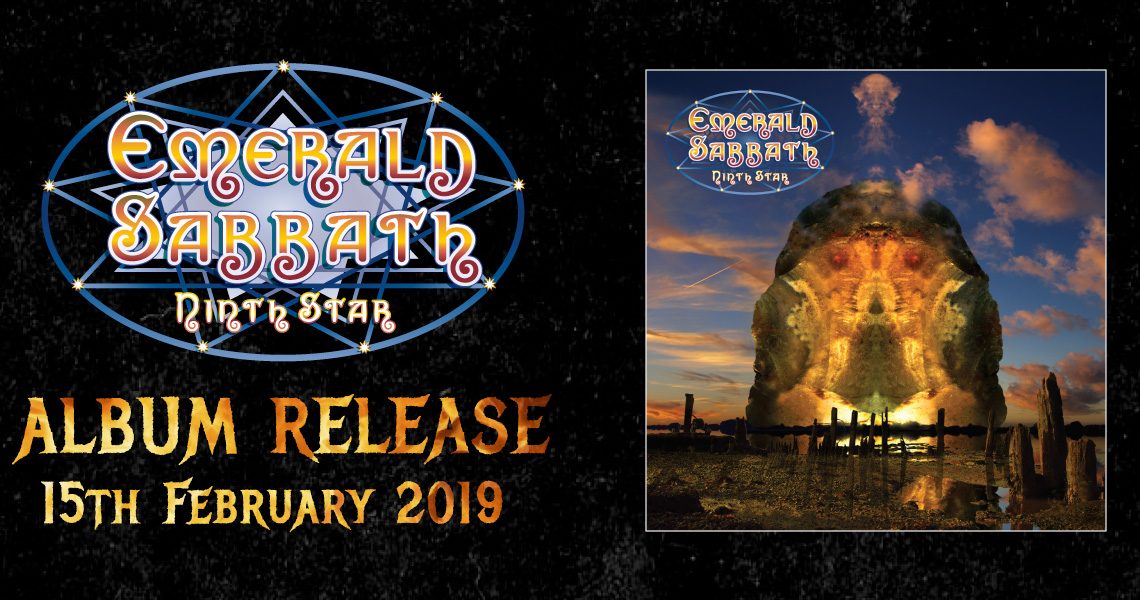 Emerald Sabbath – Ninth Star
12th February 2019
Emerald Sabbath was an incredibly bonkers idea from Michael Suilleabhain Bundade in West Cork, Ireland. A massive Black Sabbath fan of many years, he's gathered together 10 ex members of Black Sabbath (Tony Martin, Bobby Rondinelli, Adam Wakeman,  Ron Keel, Rudy Sarzo, Neil Murray, Bev Bevan, Lawrence Cottle, Dave Walker and Vinny Appice) to perform many tracks that are often overlooked and RARELY (if at all) appear on compilations.

Tracks such as Embryo (Intro and Outro), In For The Kill,  Hole In The Sky and Fluff all make an appearance along with a beautiful classical version of Changes (which I prefer to the original version).
To give this a bit more of a Sabbath flavor (if the 10 ex members wasn't enough) Emerald Sabbath has three ex-sabbath designers/artists in Richard Manning and Colin Elgie (Technical Ecstasy) and Hugh Gilmour (Born Again); 2 former string arrangers – Will Malone (Sabotage, Sabbath Bloody Sabbath, Never Say Die) and Mike Lewis (She's Gone, Technical Ecstasy). (I did say this was a bonkers idea).
I'm probably the worst person that could review this album as I'm really not a Black Sabbath fan and Ozzys voice gets on my nerves. That doesn't mean to say that I don't appreciate their importance I'm just not a fan.
However, thankfully (for me) Ozzys voice ISN'T on this album and Tony Martin is (Headless Cross was and still is a f**kin amazing track, and just to add to my rock n roll credentials, I witnessed the filming of the video for that track at Battle Abbey). The album itself is as heavy as wrecking ball (without Miley Cyrus), emotional as Lassie and as stunning as the ceiling of the Sistine Chapel (I still wonder what happened to the other 15).
It's an amazing accomplishment. If (unlike me) you're a fan of Black Sabbath, then you need this in your collection. If (like me) you're a fan of music that pumps your nads, then Ninth Star is an essential purchase.
Score7/10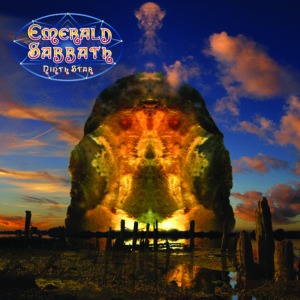 Track listing and credits:
"Embryo"
Adam Wakeman: Keyboards
Bev Bevan: Percussion
Laurence Cottle: Bass
Anneka Sutcliffe: Violin
Sarah Tobias: Flute/Clarinet
"Die Young"
Ron Keel: Vocals
Vinny Appice: Drums
Rudy Sarzo: Bass
DC Cothern: Guitar
Pete Rinaldi: Guitar
Ellen Morgan: Keyboards
"Fluff"
Sarah Tobias: Flute/Clarinet
Ardeton String Quartet
Pete Rinaldi: Guitar
"Trashed"
Ron Keel: Vocals
Vinny Appice: Drums
Bev Bevan: Percussion
Laurence Cottle: Bass
Pete Rinaldi: Guitar
"Stonehenge"
Adam Wakeman: Keyboards
Laurence Cottle: Bass
Pete Rinaldi: Guitar
Sarah Tobias: Flute
"She's Gone"
Dave Walker: Vocals
Neill Murray: Bass
Bill Dwyer: Drums
Ardeton String Quartet
Lisa Ljungberg: Backing Vocals
"In For The Kill"
Tony Martin: Vocals
Laurence Cottle: Bass
Bobby Rondinelli: Drums
Pete Rinaldi: Guitars
Adam Wakeman: Keyboards
"Orchid"
Neil Murray: Bass
Sarah Tobias: Flute/Clarinet
Ardeton String Quartet
Pete Rinaldi: Guitar
"Hole In The Sky"
Ron Keel: Vocals
Bobby Rondinelli: Drums
Laurence Cottle: Bass
Pete Rinaldi: Guitar
"Changes"
Michael Suilleabhain: Vocals
Adam Wakeman: Keyboards
Laurence Cottle: Bass
Bev Bevan: Percussion
Queenie May: Backing Vocals
Annela Sutcliffe: Violin
Sarah Tobias: Flute/Clarinet
"Supertzar"
English Chamber Choir
Adam Wakeman: Keyboards
Terry Chimes: Drums
Laurence Cottle: Bass
Pete Rinaldi: Guitar
Skaila Kanja: Harp
Elen Morgan: Glockenspiel
Release Date
15th February 2019
Label
Emerald Sabbath
For all things Emerald Sabbath, click HERE and to purchase the album, click HERE