Enslaved – E Album Review
29th September 2017
I'm remembering a tumblr post I saw that said «every once in a while you have a band that are just «your boys». You know?» Enslaved are one of those bands for me. After hearing Havenless when I smuggled a boy into the woods(who lived there for a week) and traded CDs with him(in the times before youtube and streaming became big) and he handed me a copy of Below the Lights, Enslaved wormed their way into the deepest corners of my malleable teenage brain and set the course for me as a metalhead. So, when I got the chance to review E, I was, predictably, over the moon.
This is definitely clearly an Enslaved album. They don't traipse too far off the beaten path, maintaining the same, comfortably familiar iconography Enslaved is so well known for- that is, the interweaving of Nordic lore with a contemporary conceit. They keep their signature mixture of prog, black metal, and subtly folkish Norwegian elements. In E we hear the typical sweet and dulcet melodic personality of Ivar and the absolute raging heaviness of their classic black metal sound. This album is alive though. It's dynamic. It's ambitiously wrought. Bringing in new blood in the form of Håkon Vinje, just twenty-five years old, as their new keyboardist and tenor as well as heavyweight guest musicians Einar Selvik of Ex-Gorgoroth and Wardruna fame, flutist Daniel Mage and Kjetil Møster. There is a freshness and vital energy that permeates the entire soul of E. I was sad to see Herbrand Larsen and his voice go, and was worried about what would happen without him, but Enslaved has made a perfect choice with Vinje. Further, even though the album only has a DR of 6, the sound remains lively and pure.
This album was an amazing experience to listen to. It's pumped full of emotive power, and evoked intense frisson in me as I listened. It's bombastic and full of a physical vigor. The main album is only five tracks, not out of the ordinary but much shorter than its predecessor In Times. It's a gorgeous handiwork of influences that play off of each other perfectly, from black metal, to 70s prog, to shoegaze. We are even treated to a neat doomy track in Hiindsiight. Going into E, it was clear there was a distinct idea and characterisation to the album. Guitarist and lyricist Ivar Bjørnsen speaks of it:
«The concept of the album lies in both it's meaning as a letter in the latin alphabet, and it's runic reference: the rune 'Ehwaz,' that is depicted as an 'M' when drawn as rune (just to make sure it gets really confusing) – the runes are drawn to look like what they literally mean. Ehwaz (pronounced and used as what's known as 'E,' but drawn as an 'M') looks like and means 'horse,' which is closely linked to its esoteric meaning; which is 'trust' and 'co-operation'. One of mankind's oldest and deepest pairings/collaborations with any 'outside' entities is with the horse. When they were first tamed and utilized, there must have arisen the notion of some esoteric link between the two; now we could move swiftly, escape faster and even eat and drink from the animal (both horse milk and horse blood), and of course show off and brag before our enemies and peers with the most spectacular horses.
So, no, it is not about horses! It is about the symbioses that surrounds us; which are vital to our existence, to our development – on all scales: man and vessel (for instance horse, yes), a person and its significant other, child and parent, musician and instrument, chaos and order, subconscious and conscious, Oden and Sleipnir – wisdom and communication. There are many levels and variations of this concept on the album; the duality of man and nature, present and past personalities within one self, the conscious fear and the subconscious drive. And other symbiosis.»
-Quote from Loudwire
The «collaboration», «pairings» and «symbiosis» of elements and human condition make themselves clear in E, and there is no more perfect genre than metal to effect this type of idea. And indeed, E is full of raw energy and «horsepower». It's as elegant as any steed. It is full of authority, persuasion and melodic and rhythmic mastery.
The first single is Storm Son, and its a gentle introduction to the new album:
My favourite track by far was Sacred Horse. We are treated to the Einar Selvikish outdoorsy ambience and a clear introduction of Håkon's youthful tenor before being smacked with the proggy, funky riffage and black metal harshness. This song goes hard. Ivar's guitar skills only improve over time. The quality of his personal melodic brand ages like a fine wine. Later on we are treated to a marching, echoing drum beat and loose bass strings, and a beautiful choir of clean vocals. There is so much going on, and so many different elements, eras, and time spaces that you are going to hear something new every time you listen. As usual, the clean vocal melodies are resonant and distinct.
And now let me speak of Enslaved's newest member, Håkon. He's «younger than the band» as Grutle tells us. His vocals remain in line with the airy, dulcet tenor Enslaved is known for through Herbrand, but it's younger, and higher in pitch. His voice soars and is incredibly attractive and pure. His keyboard skills too, are technically tight and it resonates. He is young and he is bringing new life and youthful excitement to the band. With Håkon, Enslaved is going to be a mainstay in the metal scene for many years to come, I am sure of that.
Enslaved evokes and interweaving of past and present, of national character and a worldly aesthetic that is timeless. E represents everything Enslaved does right. It represents how metal should be. Their music has always been an aural equivalent of the ancient tapestries woven by our heathen forebears. It's jaunty. It's funky and hell, it's honest. As I said before this album  GOES HARD.  E was an absolute joy to listen to. It is a gorgeous admixture of the old and the new, in tone and style, in genre and skill, in the older members and their new young member. Enslaved is doing music right. This is their 14th album and a clear sign they have no plans of slowing down yet.
Score: 9.5/10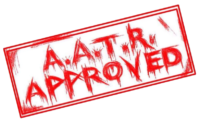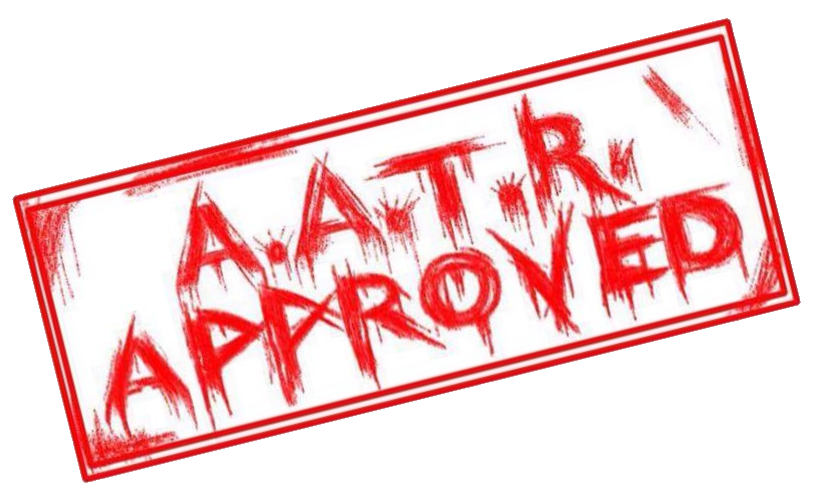 Enslaved – E Album Info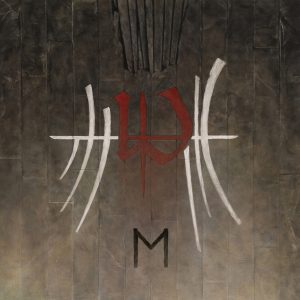 :
1. Storm Son
2. The River's Mouth
3. Sacred Horse
4. Axis Of The Worlds
5. Feather's Of Eolh
6. Hiindsiight
Bonus Tracks
"Djupet"
"What Else Is There" (Röyksopp Cover)
BMG Publishing, Nuclear Blast
Album drops 13th of October
Preorder: the physical editions of the album here: http://nuclearblast.com/enslaved-e
Or the digital version here: http://nblast.de/EnslavedDigital