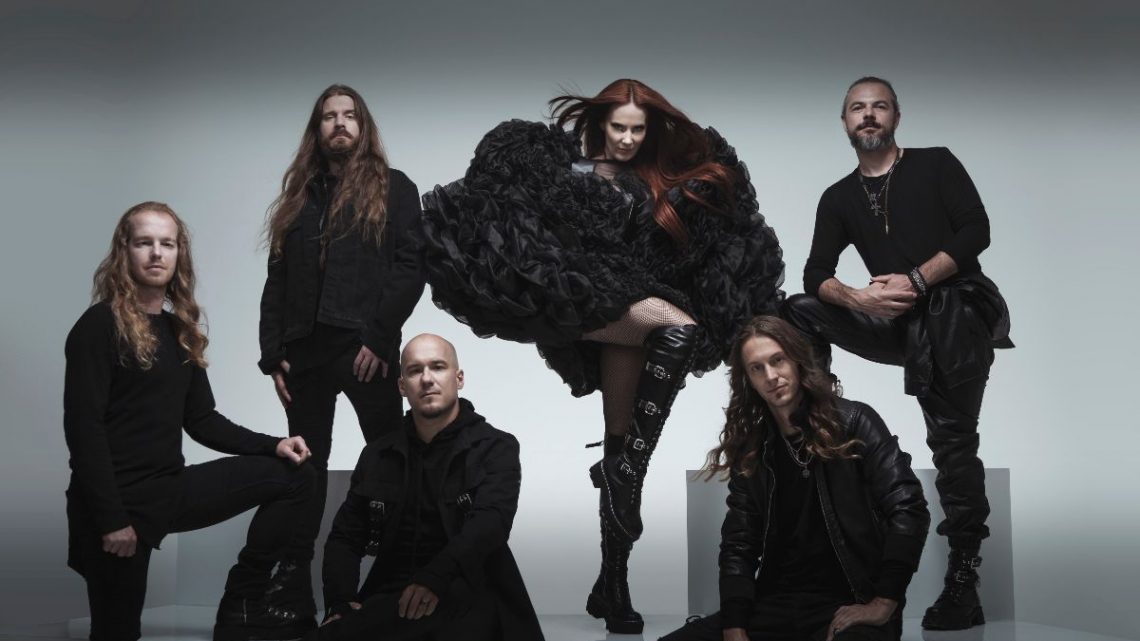 Epica – "Omega" Album Review
24th March 2021
0
By
Gavin Griffiths
An album's title and accompanying artwork, can sometimes be just as important as the album itself. People argue over METALLICA's early works in terms of greatness, but it is "The Black Album", is it not, that practically cements the bands legacy as possibly the biggest metal band of all time. So simple yet, so successfully iconic. 
HIM too can be mentioned in the same vein with their equivalently iconic "Love Metal" album…the golden foil Heartagram over embossed gloss filigree, perfectly captured the Gothic splendour of Ville Valo's dark romanticism and it's a simply beautiful piece of artwork, truly embodying the band's sound. Here then…we have EPICA… 

The Dutch symphonic metal ensemble have recently released their 8th studio album via Nuclear Blast Records, by the name of "Omega". The final letter of the Greek alphabet, also meaning the last or final part of a series or sequence…however, psychosocially, it could also be interpreted as meaning not wanting to take an important role in a professional, or social situation. Totally indifferent to the typical Alpha or Beta personality traits; preferring to opt out or just do their own thing. The artwork in question here is labyrinthine by design, so let's see which creative direction Epica have taken here with "Omega" … 
 We begin seemingly sequentially with "Alpha – Anteludium" and I'm learning some Latin today! It's essentially a fancy word for prelude or, overture…so it's the intro for those of you who aren't pretentious. It works fine AS an intro, building gradually from delicate piano keys into soft woodwind instrumentation and string work, combining symphonic operatic drama with an almost elegant medieval beauty. It's a nice enough start.
First track proper then "Abyss Of Time – Countdown To Singularity" erupts with harder hitting percussion and typically bombastic symphonic instrumental qualities. They maunder through the track with all of the typically expected tropes of this metal genre and, while audibly fine, has been heard before. Vocally however, I hark back to my review of LEAVES EYES and their dual onslaught of female soprano operatic notes, and a more death metal-inspired male guttural counterpart. Here we have the same issues and, the contrast is too stark.
Simone Simons is a wonderful singer as she proves with clear and powerful displays on "The Skeleton Key", where her vocal stepping in tempo and tone are faultless, adjusting to key changes and projecting her notes with ease; it's quite grandiose with its choir backing, but the growling vocals shit all over it quite frankly. To escape this, I firmly recommend album highlight "Rivers" which focuses entirely on Simone for one of the softest, sweetest piano ballads you'll hear all year.
This is simply stunning…as was also the intention I believe with "Kingdom Of Heaven Pt.3 – The Antediluvian Universe", and we're learning more Latin! At thirteen and a half minutes long, it's a multi-layered concept piece alluding to the time before the flood. Now, I'm not saying the song is bad, but what I AM saying is, if I was Noah, a thirteen-and-a-half-minute song gets you kicked off my Ark like. Just saying. We eventually DO actually finish up on "Omega – Sovereign Of The Sun Spheres" so, it IS in a sequential order, so there's that.
I digress, if you happen to have a penchant for the airs and graces of dramatic, orchestral symphonic metal, you'll no doubt find a few things here that'll make you want to polish your brass section, but to casual listeners, the seventy minutes of music presented here will probably sound a lot like many other bands in the same niche genre trappings. Omega? O-meh-ga.  
Album Score: 6/10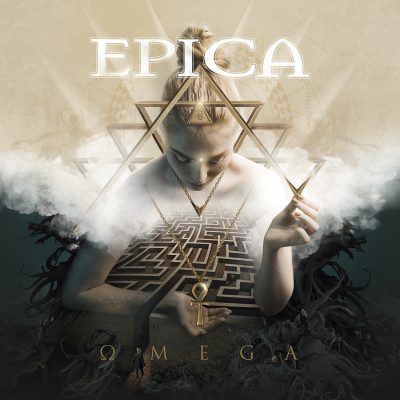 Track List:
"Alpha – Anteludium"
"Abyss Of Time – Countdown To Singularity"
"The Skeleton Key"
"Seal Of Solomon"
"Gaia"
"Code Of Life"
"Freedom – The Wolves Within"
"Kingdom Of Heaven Pt.3 – The Antediluvian Universe"
"Rivers"
"Synergize – Manic Manifest"
"Twilight Reverie – The Hypnagogic State"
How useful was this post?
Click on a thumb to rate it!
Average rating 0 / 5. Vote count: 0
No votes so far! Be the first to rate this post.
Related
About the author
Gavin Griffiths AKA GavTheGothicChav 31 Based In South Wales Favourite Bands: HIM, The 69 Eyes, Paradise Lost, CKY, Rise Against, Alkaline Trio, Type-O-Negative, Turbonegro, Depeche Mode... Enjoys: Pizza, Jack Daniel's, Comedy Roasts, WWE, Horror Movies, Sloths, Panda's, Eurovision Dislikes: The Concept Of Being "Offended", Hype, Instrumental Tracks, Interludes, Overly Long Tracks