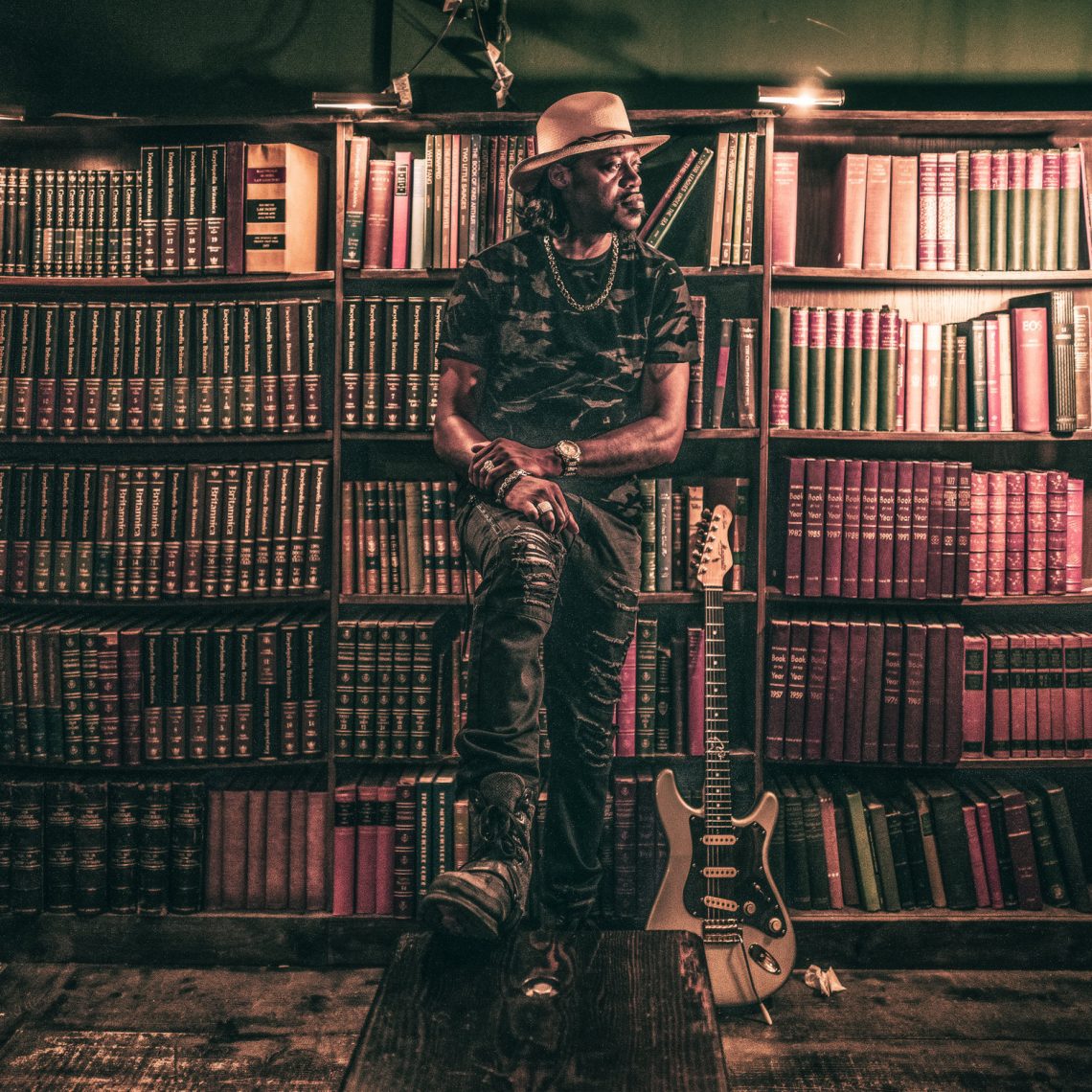 Eric Gales – "The Bookends"
12th February 2019
Julie Andrews…Michael Jackson…hell, even going as far back as Mozart. What do they all have in common? In their own respective eras, in their own different ways, they were dubbed child prodigies. Some people argue that, heaping such an amount of attention, publicity and pressure on a young child can cause long-term harm (Just look at how Jackson turned out), but sometimes when a child is not only gifted, but passionate and inspired, they have every opportunity and probability in life to succeed, and this is where ERIC GALES comes into the picture.
Born in Memphis in 1974, it wouldn't take long for the home of the blues to have its effect on Eric, as from a very early age he was taught to play a right-handed electric guitar, upside down, by his left-handed brother, and despite this generally arse-backwards approach, from the age of just eleven he'd began playing in blues competitions across the city with his brothers backing. Soon afterwards as a result, by 16 he'd signed his first record deal with none other than Elektra Records, and by just the age of twenty, he was playing alongside CARLOS SANTANA at Woodstock. Now, in 2019 and having recorded and appeared on well over twenty-plus albums, he returns with his latest release "The Bookends"…let's check out this new addition to his extensive library.
We open up with "Intro" and as per the name it's just a brief instrumental piece, clocking in at just under two minutes. The combination of brooding, Sabbath-esque riffs and the deep funk of the Southern blues roots makes for an equally emotive and menacing musical tone. It's a little bit of fret wankery to kick things off but, there's not harm in a spot of indulgence once in a while now is there? First track proper then "Something's Gotta Give" then takes a drastic turn stylistically as we're instantly transitioned into a groove-based acoustic number. The heritage of rhythm and blues shining through here and all he wears all those Memphis influences on his sleeve.
He does try to mix things up a little here and there stylistically too, with "It Just Beez That Way" (Despite its own cringe-worthy name) incorporating subtle scat elements with a soft jazz sound instrumentally, and it's the kind of thing you'd easily hear up and down Beale Street. "Reaching For A Change" turns up the electric guitar and we've got arguably the albums rockiest offering, and the additional weight is welcome, allowing the track to stand out as a clear highlight.
Speaking of highlights however, the album leaves it late before really making an effort with an interesting combo of tracks…starting with the wonderfully soulful interpretation of THE BEATLES classic "With A Little Help From My Friends". Accompanied by BETH HART, the pair deliver a passionate cover here, giving the track an entirely new character musically, before we finish up with the instrumental piece "Resolution"; a slick, hook laden blues- rock track musically, with likeness to say, BRYAN ADAMS in places…it's smooth, it's stylish and it just gets better as it gains momentum; a simple but hypnotic piece of music really ending the album on a high.
Although this album has it's quirks as mentioned above, they are sadly just that; a couple of quirks to break up the monotony of what is essentially a fairly straightforward blues-rock record. Eric is a gifted and established guitarist, no one is taking that away from him, but too sparse are the moments on this record that make you sit up and think "Fuck I need to book me a flight to Memphis!" It's the kind of stuff that'll sound great at the bar in the back ground, where you could maybe appreciate the style and the aura a lot more, but as a record it really isn't that exciting.
Score: 5 / 10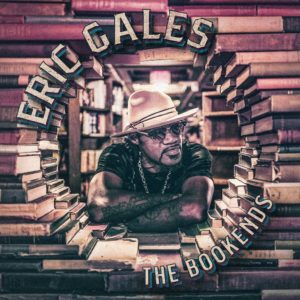 Track Listing:
"Intro"
"Something's Gotta Give"
"Whatcha Gon Do"
"It Just Beez That Way"
"How Do I Get You"
"South Paw Serenade"
"Reaching For A Change"
"Somebody Lied"
"With A Little Help From My Friends"
"Resolution"
Release Date:
February 8th (Out Now)
Record Label:
Mascot / Provogue
For all things Eric Gales, click HERE and to purchase the album, click HERE