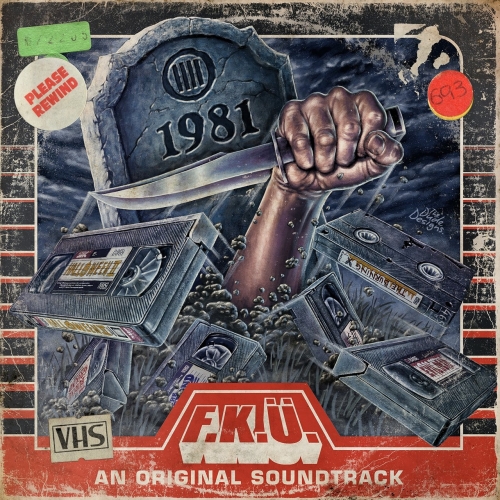 F.K.Ü – 1981
13th November 2017
Swedish thrashers and speed freaks Freddy Krugers's Ünderwear (F.K.Ü.) are back with their 5th album '1981', highly underrated and understated have they been throughout their career however this hasn't stopped them from releasing horror themed thrash metal. F.K.Ü. is made up of Larry Lethal on vocals (aka Lawrence MacKrory from DARKANE), Pete Stooaahl on guitar (aka Peter Lans from VALLEY OF THE DEAD), Pat Splat on Bass (aka Patrick Sporrong from THE HIDDEN and LOST SOULS) and the newest member to the horror trope…Unspeakable Emp on drums (aka Emil Berglin from SERPENT OMEGA and SORDID FLESH).
So what does the album title '1981' mean? Well am actually more of a horror devotee/fanatic than I am a music one and F.K.Ü. mix both of my passions! You see 1981 was a great year for horror movies of all sub genres, but especially the slasher movies! What with the return of Michael Myers in "Halloween II", (spoiler alert) Jason Voorhees actually starting his infamous killing spree pre hockey mask instead of his beloved mum in "Friday the 13th Part II, Crospy and the infamous garden shears kill in "The Burning", a World War II clad killer in the Tom Savini special effect classic "The Prowler", the haunted house/college fraternity slasher "Hell Night", a deformed carnival worker stalking teenagers in "The Funhouse", the Japanese always being ahead of the field with the necrophiliac serial killer in "Corpse Mania" which was/is highly controversial, schizophrenic killer rampage in the form of "Nightmares In A Damaged Brain", college coeds being decapitated in "Night School" and the list goes on. However this is the pick of slasher films that F.K.Ü. wish to cover on this release and they also include homages to other 1981 video nasties in the form of two of Lucio Fulci's (the grandfather of gore) Gates Of Hell trilogy "The Beyond" and "House By The Cemetery", the infamous zombie movie "Burial Ground" which is famous for the mother and son incestuous tit biting breast feeding scene!!! (yes you read that right, go check it out!) "Ms.45" which is a cult revenge exploitation movie and rounding out the album is probably one of the grandaddies of all horror movies…"The Evil Dead"…!!!
Anyway I should get back to the music and the album '1981'…this is full on gruesomeness 80s thrash/speed metal. F.K.Ü. have come to furiously slash, stab and butcher you with flesh shredding guitar riffs, neck breaking immense drumming and gritty, melt facing vocals! Although the assault on the senses is fast, aggressive and brutal on the majority of songs with some serious riffage, they still manage to add a catchiness that make the songs memorable and even having you singing along. Although when F.K.Ü. do change the pace, such as on "The Funhouse", they show that they can still melt you face and just slow the assault down enough for you to recover. F.K.Ü. have honed their craft even sharper since last album '4: Rise of The Mosh Mongers' (checkout my review of the album for AATR) and have shown that they can produce an album that isn't just goofy thrash fun, (gone are 'The Überslasher Pt… tracks) but instead offer up a shredfest, bone breaking, intense thrash horror homage.
F.K.Ü. obviously have a love for horror (as shown on all previous releases) and a love for 80s thrash/speed metal and boy do they combine them well on this release. So if you love both of these things then go out and get a copy of '1981' and you won't be disappointed as this is a 38 minute thrash attack that you'll love to play again and again, just like the horror movies of old.
SCORE – 8.5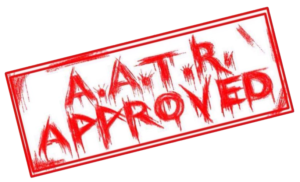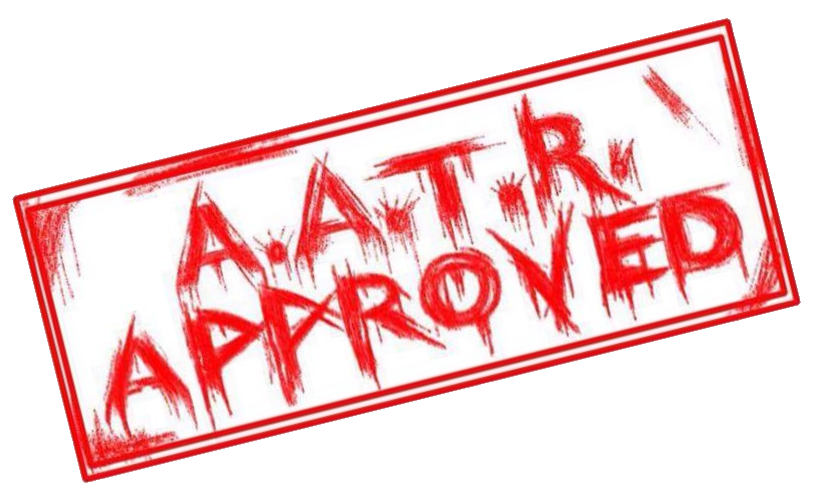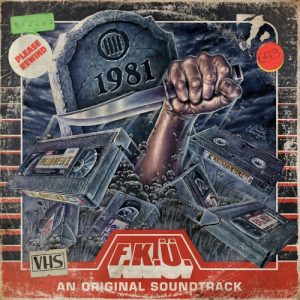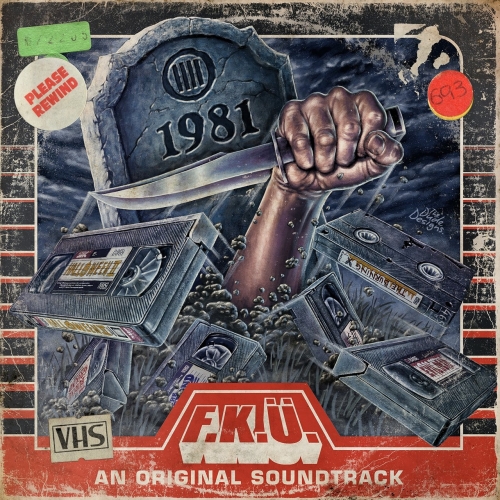 Track List
1. 1981
2. Nightmares In A Damaged Brain
3. Hell Night
4. Corpse Mania
5. Friday The 13th Part 2
6. The Burning
7. The Funhouse
8. The House By The Cemetery
9. Burial Ground
10. The Prowler
11. The Beyond
12. Halloween II
13. Night School
14. Ms. 45
15. The Evil Dead
Label: Despotz Records
Release Date: 3rd November 2017 Official Website: www.moshoholics.com