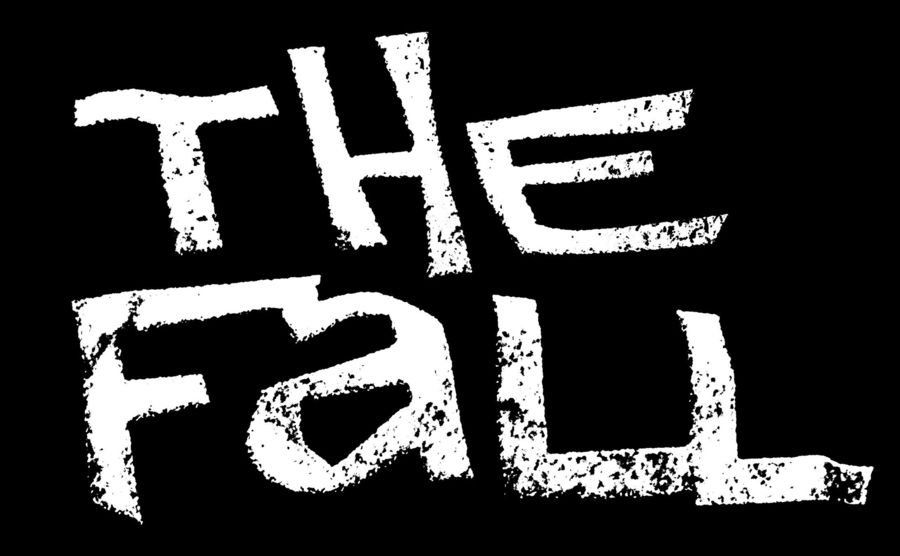 THE FALL – SINGLES 1978-2016: DELUXE 7CD BOX SET
14th December 2017
The Fall are a band I've been listening to for the over 30 years and many compilations have been released in that time, but nothing that is so comprehensive as this 7 disc set (it's also available as a 3 disc version). This truly does have every single, every B side and a lot of it is making an appearance on CD for the first time ever. All the record labels are covered, Step Forward, Rough Trade, Kamera, Beggars Banquet, Cog Sinister, Permanent, Artful, Action, and of course, Cherry Red.
As you can imagine, this is an absolute monster and there is so much music to cover. If 3 discs of A-side, 4 discs of B-sides and Mark E Smiths voice isn't enough as it is, the packaging is superb.
Housed in a long form box along with a 58 page book featuring  a plethora of photos featuring the cover artwork, labels, and more by renowned Fall expert Conway Patonthan. This box is something to behold and pictures alone cannot do it justice.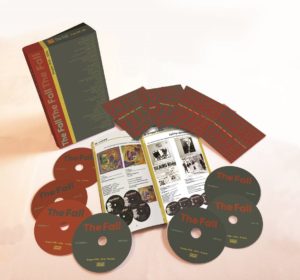 Each song has been re-mastered by Fall engineer Andy Pearce and produces the best sonic resonance of this band that has recorded well over 32 studio albums, and more than triple that counting live albums and other releases. To think that a band has been so prolific is simply mind blowing and to compact that into just 7 discs is a major achievement. 
Available to purchase from Cherry Red direct HERE
For fans of post punk, indie and just really good music in general. This is a must have compilation and you can finally retire all your vinyl of The Fall. I just have.
Score 10/10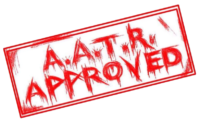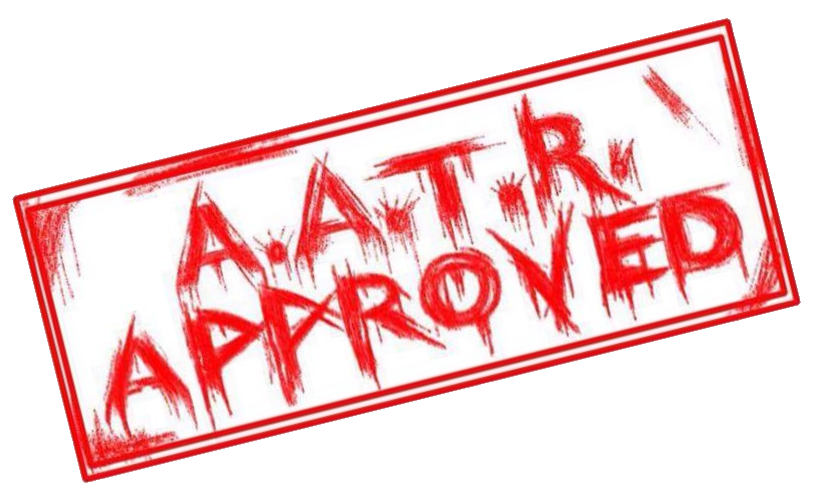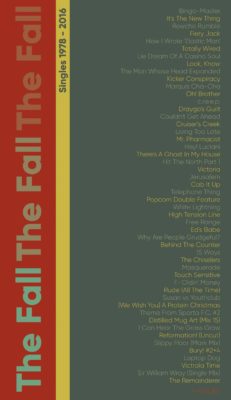 Track List

DISC ONE:
SINGLES
1. BINGO-MASTER BREAKOUT
2. IT'S THE NEW THING
3. ROWCHE RUMBLE
4. FIERY JACK
5. HOW I WROTE 'ELASTIC MAN'
6. TOTALLY WIRED
7. LIE DREAM OF A CASINO SOUL
8. LOOK, KNOW
9. THE MAN WHOSE HEAD EXPANDED
10. KICKER CONSPIRACY
11. MARQUIS CHA-CHA
12. OH! BROTHER
13. C.R.E.E.P.
14. DRAYGO'S GUILT
15. COULDN'T GET AHEAD
16. CRUISER'S CREEK
DISC TWO:
SINGLES
1. LIVING TOO LATE
2. MR. PHARMACIST
3. HEY! LUCIANI
4. THERE'S A GHOST IN MY HOUSE
5. HIT THE NORTH PART 1
6. VICTORIA
7. JERUSALEM
8. CAB IT UP
9. TELEPHONE THING
10. POPCORN DOUBLE FEATURE
11. WHITE LIGHTNING
12. HIGH TENSION LINE
13. FREE RANGE
14. ED'S BABE
15. WHY ARE PEOPLE GRUDGEFUL?
16. BEHIND THE COUNTER
17. 15 WAYS
18. THE CHISELERS
DISC THREE:
SINGLES
1. MASQUERADE
2. TOUCH SENSITIVE
3. F-'OLDIN' MONEY
4. RUDE (ALL THE TIME)
5. SUSAN VS YOUTHCLUB
6. (WE WISH YOU) A PROTEIN CHRISTMAS
7. THEME FROM SPARTA F.C. #2
8. DISTILLED MUG ART (MIX 15)
9. I CAN HEAR THE GRASS GROW
10. REFORMATION! (UNCUT)
11. SLIPPY FLOOR (MARK MIX)
12. BURY! #2+4
13. LAPTOP DOG
14. VICTROLA TIME
15. SIR WILLIAM WRAY (SINGLE MIX)
16. THE REMAINDERER
17. WISE OL MAN
DISC FOUR:
B-SIDES
1. PSYCHO MAFIA
2. REPETITION
3. VARIOUS TIMES
4. IN MY AREA
5. 2ND DARK AGE
6. PSYKICK DANCEHALL #2
7. CITY HOBGOBLINS
8. PUTTA BLOCK
9. FANTASTIC LIFE
10. I'M INTO C.B.
11. LUDD GANG
12. WINGS
13. ROOM TO LIVE
14. GOD-BOX
15. O! BROTHER
DISC FIVE:
B-SIDES
1. PAT-TRIP DISPENSER
2. C.R.E.E.P
3. CLEAR OFF
4. NO BULBS
5. ROLLIN' DANY
6. PETTY (THIEF) LOUT
7. L.A.
8. VIXEN
9. HOT AFTERSHAVE BOP
10. LIVING TOO LONG
11. LUCIFER OVER LANCASHIRE
12. AUTO TECH PILOT
13. ENTITLED
14. SHOULDER PADS #1B
DISC SIX:
B-SIDES
1. HAF FOUND BORMANN
2. HIT THE NORTH PART 2
3. TUFF LIFE BOOOGIE
4. ACID PRIEST 2088
5. DEAD BEAT DESCENDANT
6. BRITISH PEOPLE IN HOT WEATHER
7. BUTTERFLIES 4 BRAINS
8. ZANDRA
9. BLOOD OUTTA STONE
10. XMAS WITH SIMON
11. EVERYTHING HURTZ
12. PUMPKIN HEAD XSCAPES
13. GLAM RACKET
14. WAR
15. HEY! STUDENT
16. THE $500 BOTTLE OF WINE
17. CHILINIST
18. MASQUERADE (PWL MIX)
19. TOUCH SENSITIVE (DANCE MIX)
20. ANTIDOTE
DISC SEVEN:
B-SIDES
1. PERFECT DAY (NEW VERSION)
2. I WAKE UP IN THE CITY
3. JANET VS JOHNNY
4. (WE ARE) MOD MOCK GOTH
5. MY EX CLASSMATE'S KIDS (LIVE)
6. I WAKE UP IN THE CITY (MIX 5)
7. CLASP HANDS
8. OVER OVER (ROUGH MIX)
9. HOT CAKE – PART 2
10. COWBOY GREGORI
11. COSMOS 7
12. MONOCARD (LUNATIC MIX)
13. TAKING OFF (LIVE)
14. JETPLANE
15. HITTITE MAN (SINGLE MIX)
16. AMORATOR!
17. ALL LEAVE CANCELLED