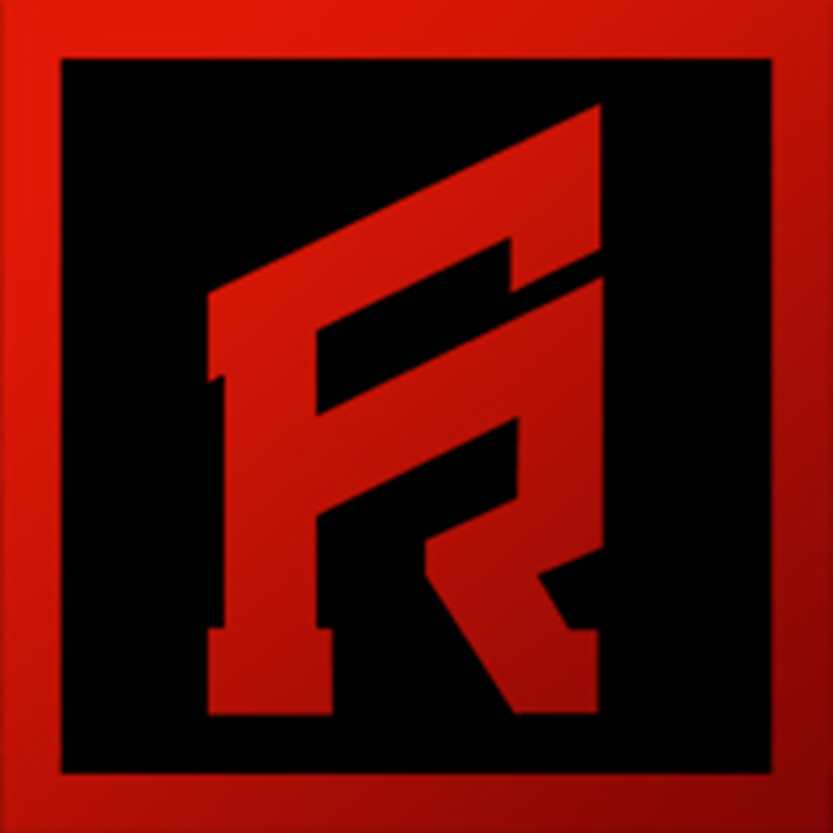 Falling Red – Interview
8th June 2016
Hi guys, its been a while since I last caught up with you personally.
I believe it was Hammerfest 2015, where you totally blew the roof off the Sleaze stage, since then you guys have been doing quite alot, you are currently working on album #3 can you tell us a little about this?
Well it's been 2 ½ years since we released Empire of the Damned and we have a tonne of new material we want to get out there. A lot of the tunes take off where Empire left off but there will be some surprises in there too, a few songs see a lot more melodic side to the band and some show a real heavy side, we cannot wait for people to hear it.
You played Sophie fest 5 in Tamworth earlier in the year. It was a great line up for a great cause

W were so happy when Stu the organiser asked us to co headline with the awesome Stop Stop and the show didn't let us down. The venue was fantastic, the sound and the crowd were great, Stu did a great job and the fact it was for such an amazing cause makes it even better, long may he go on.
You have also played another amazing event for another amazing cause RACPA at NLC festival, are you guys involved with a lot of charities within the music scene?
We've played NLC 2 years in a row and both years it has been an incredible event, Dave, Elaine and Kieron along with their team do a phenomenal job arranging a sold out festival each year, the charity money keeps raising too which is brilliant. We are soft at heart really ha ha we love to do our bit for great causes in the music scene along with away from it. We never take a fee for charity shows except a cheese board; we will never refuse a good cheese board. We like every penny to go to the charity as that's the job we are there to do, raise money and awareness.
We have seen a few line up changes over the years with the likes of Millsy and Shane leaving and Mikey and Danny taking over, would you say that you guys are pretty solid now as a band?
We've had more line-up changes than the Sugarbabes (laughs). We've never had a bad lineup and the newest members have always brought a new edge or dynamic to the band but right now this line-up we have is perfect! We have a new energy in the band and a new drive, hence wanting to do the new album and then get back out to promote it. The feedback from fans regarding the line-up has been 100% positive and the reviews mirror that too.
Falling Red have played alongside some amazing artists such as Sebastian bach, Skid Row, Steel Panther, who has been your personal favourite to play alongside and why?
It's always amazing to play the big shows and the big stages and the Steel Panther tour opened our eyes beyond belief and is an experience that will never leave us, bands dream of tours like that and we managed to do it. The fact the panther guys are good people and still look after us now with passes etc is just awesome and shows the calibre of that band. That said 2 of my personal favourite tours have been with Dirty Penny and the Burning Crows because it was like a band of brothers hitting the road, we lived in each other's pockets, travelled, slept, ate, drank together and you don't get that all the time, there was a real connection there with both those bands over a number of weeks on the road.
Falling Red got some fabulous airplay on Scuzz TV with your video 'We Escaped a Cult', was it weird seeing yourselves on TV?

It was quite arousing, I love watching myself on-screen or in pictures (laughs). Honestly it was awesome to finally see our video hit Scuzz, a lot of that was down to our PR agent at the time that did a great job for us, Scuzz helped drive a lot of traffic to the band from people who had never seen or heard of us before.
What else have you guys got lined up for the future?
With the new album writing underway we plan to stay off the road for a while as we always try to write our albums between shows and in hotel rooms, we have a few shows left for the rest of the year which is weird for us as we are normally nonstop and have been relentless since 2009. We already have bookings for next year and offers coming in all the time so we will be back out properly then but for now the shows we have are:-
July 2nd, Rockprest – Preston
October  14th The Krazyhouse – Liverpool
October 15th the Corporation – Sheffield
Thank you for your time, we look forward to catching up with you guys soon.
See ya down the front