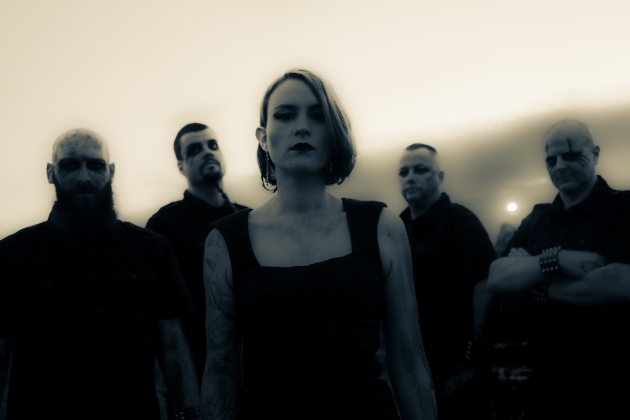 Female Fronted Black Metal ACT DÆMONESQ Shares Blistering Video From Upcoming Debut EP "The Beauty of Letting Go"!
15th December 2021
0
By
John Deaux
February 25, 2022 will see German- based rising black metal force DÆMONESQ unleash their hotly anticipated debut EP, entitled The Beauty of Letting Go. Formed in 2020, the female fronted extreme metal congregation rises to conquer the male dominated realms of metal, guiding you down the path of sweet pain on your way through the valley of the shadow of death.
While the band is currently gearing up for the release of their thunderous 4-track debut, DÆMONESQ have now shared the fierce EP title track alongside a brutal-heavy video clip! Just exclusively premiered with Decibel Magazine, you can now watch the video – which isn't for the fainted but a trve black metal heart
Says vocalist Rægina: "The video for our new single the beauty of letting go depicts the decision to give up on parts of one's own identity to pave the way for the development of a new self. This decision can be very painful, and we'll have to be hard on ourselves to actually manage this transformation. Thereby, the video reinforces the message of the lyrics that also emphasize the beauty, freedom, and relief that come with the final choice to let go and give up on what once has been precious to us."
The Beauty of Letting Go will be independently released by the band on February 25, 2022.

EP Tracklist:
01. The Beauty of Letting Go
02. Allure and Grandeur
03. Battleaxe
04. Displaced
For More Info Visit:
www.daemonesq.com
www.daemonesq.bandcamp.com
www.facebook.com/daemonesq
www.instagram.com/daemonesq.official
DÆMONESQ is:
RÆGINA: vocals, content writing
X: guitar, videography
HELL-G: guitar, content writing
Asmoth: bass, graphic design, web presence
Corny Rambado: drums, production
How useful was this post?
Click on a thumb to rate it!
Average rating 5 / 5. Vote count: 2
No votes so far! Be the first to rate this post.
Related