FESTWICH 2017 ST MARYS PARK, PRESTWICH, MANCHESTER
5th August 2017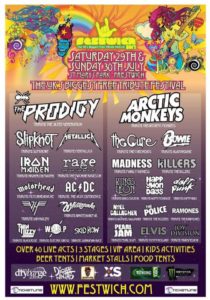 It was great to see Manchester based metallers Voodoo Blood opening the main stage here at Festwich, giving an enthusiastic groove filled feisty performance, oozing with potential the front woman Kimberley Jennet puts the 'Ow' in WOW as she struts her stuff and gets the crowd energized for the day.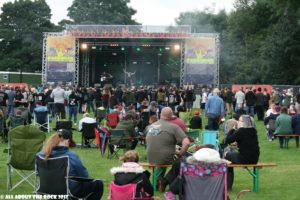 Whitesnake UK who were the highlight of the weekend for me, wowed the crowds here at Festwich, strengthening their bond with festival goers with a performance which was out of this world. You would actually think you were watching the real deal
The AC/DC Experience who headlined the tent on the Saturday were another highlight who won over rock fans with their infectious riffs.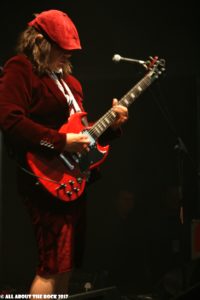 Festwich for the 6th year running has proved even with some slight mud and cloudy weather, it has once again turned out to be a huge success as people turned out in their droves to this fun-filled family festival.
From bands, to fun fair rides, face painting, clothes stalls, brilliant food and beverage stands catering for all requirements, there is something here for every one of all ages.
Even the children at the event were getting into the spirit of the festivities as they ran around rocking out to some all time classics wearing their denim cut off patched battle jackets.
From the rock and metal day on the Saturday, to the rock and indie day on the Sunday there is music to cater for everyone's tastes.
Festwich is the UK's biggest free tribute festival which has grown from strength to strength from its original conception 5 years ago!.
The organizers have spared no expense bringing you 2 days of the best tribute bands on the planet (with some original bands thrown into the mix for good will), in a fun-filled safe family environment with revelers of all ages travelling from all corners of the UK and beyond to get a taste of this fantastic festival!
With tickets at just £3.50 as you all you pay for is the booking fee this is a festival not to be missed!
We highly recommend booking tickets for this event as you won't be disappointed; we can't WAIT for next year's event!