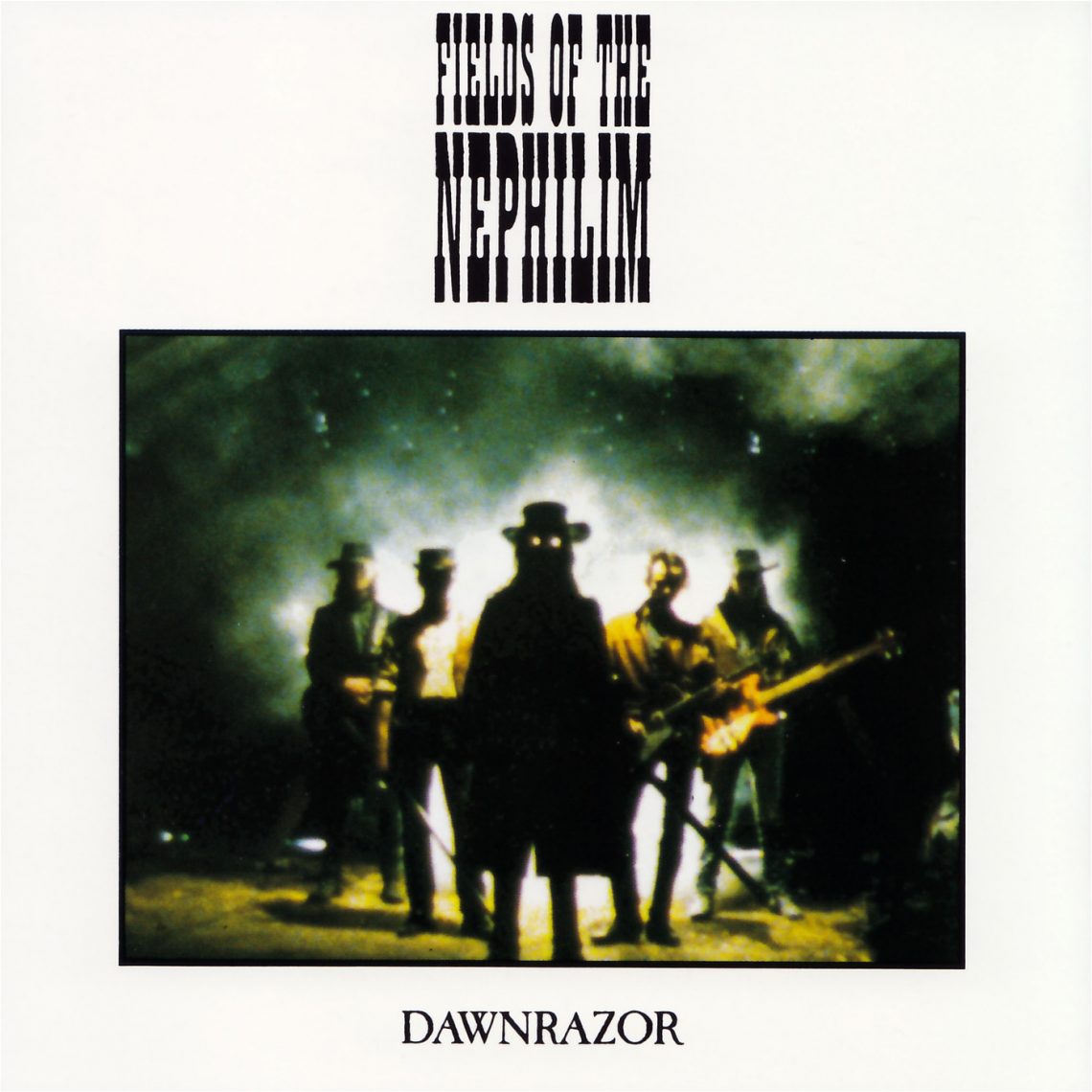 Fields of the Nephilim at O2 Forum Kentish Town, London, Dec 22 2017 – SUPPORTS, SALVATION AND SKELETAL FAMILY
31st December 2017
Back in 1990 there was a 14 yr old kid who very nervously made his way to his first ever concert at The Assembly Hall , Worthing . That kid was me and the band was of course Fields of the Nephilim . Obviously years have passed but my love for the band hasn't waned.
Anyway ,here I am 27yrs on, still wearing black  and a few more lines on my face .
First band on the bill was Salvation and by all accounts kicked off proceedings well.
Second support was Skeletal Family . This was the first time I had heard and witnessed this band and they definitely did not disappoint as there is nothing worse than being at a gig thinking who the hell had booked that support and why ?
But this band was a great complimentary musical fit .
They hit the stage with great sound , great songs and a strong stage presence . As The Skeletal Family are well established but an unknown band to me I like to draw comparisons . Female fronted with vocal touches of Missing Persons, Hazel O'Connor and Siouxsie and the Banshees .
Musically an identifiable clean punchy delayed guitar much like The Mission, Fields of the Nephilim with tight punchy Bass and Drums . If you get the chance to see Skeletal Family then go!!!!
So it has been about a year and a half since Nephilim played the Kentish Town Forum. This is on another level of busy from then and the room is electric with excitement .
No Fields gig is complete without completely smoking out the venue like gathering  10,000 hipsters with their sub-ohm vapes .
This was the 3rd time I have had the opportunity to see Fields of the Nephilim and quite honestly the best !
The band was on point , the sound is the best I have heard in the Forum from all the gigs I have seen there and Carl McCoy has the audience in the palm of his hand .
Yes I am a fan but I can say I have seen a few gigs of bands that I like recently which I would rather forget but this was far from one of those !
Highlights for me were, Love Under Will which sets a different swaying feel with its 3/4 groove. Moonchild will always be a highlight for any avid fan .( If you don't know this song then where have you been?)
Psychonaut has always been a favourite of mine with its trance like backing and driving sound.
The close of the gig was Last Exit for the Lost . Slow , Epic and magnificent !
As the last song slowly grinded to a close all I could think was " Hey, what better to get you in the Xmas spirit than watch a goth gig !" 😉
Set List

(Dead but Dreaming)
At the Gates of Silent Memory
Dawnrazor
Love Under Will
Moonchild
Prophecy
Psychonaut
Zoon (Part 3) (Wake world)
Mourning Sun
Encore:
Vet for the Insane
Darkcell AD
Last Exit for the Lost
Encore 2:
Celebrate 
For all things Fields Of The Nephilim click HERE