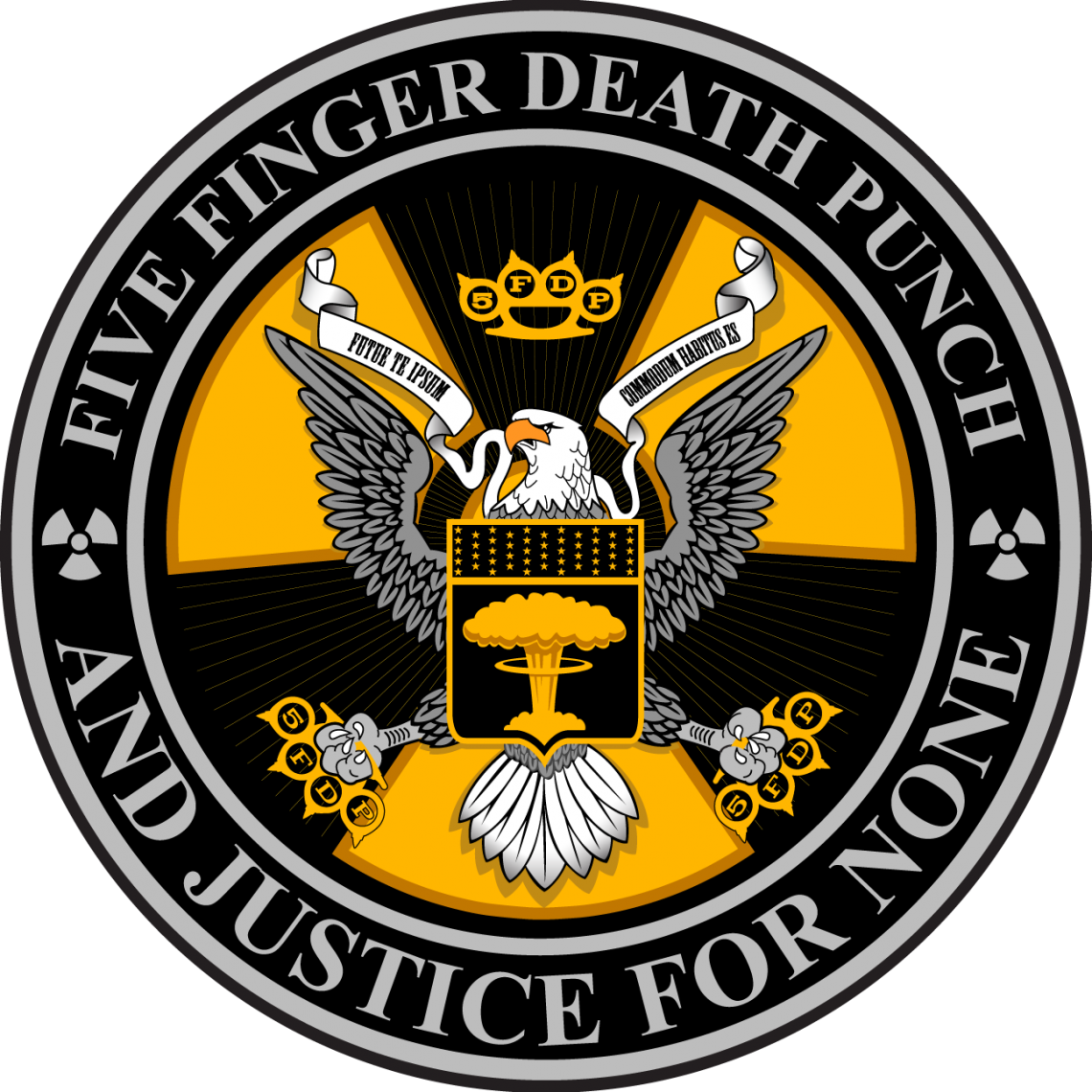 Five Finger Death Punch – And Justice For None
10th May 2018
0
By
Dan Peeke
The much-anticipated 7th release from metals fastest growing band has been highly anticipated for months. Following a spate of issues, which included lead singer Ivan Moody storming off stage, declaring he was leaving the band, and even falsely claiming the death of his own mother, Moody took the perfect steps to resolve the problems. He checked himself into rehab and brought 5FDP stronger than ever.
Despite 2017's 'Trouble' opening up the deluxe edition of the album, the first single of 2018, 'Fake', opens up the standard edition. It is aggressive and pretty much as 5FDP as it comes. A screaming rant targeted at seemingly one person, but I suspect is targeting most of the industry that has tried to restrict Moody for the last few years. 'Top Of The World' is similar in its approach, and follows a structure you may recognise from every single other Death Punch track. But if it works, it works I guess.
'Sham Pain' is where things really get going. The swung groove is the first thing in years I have heard from 5FDP that is truly different and unique, and it works on an epic level. Its rap-rock style forms a spiritual predecessor to 2011's 'The Pride' and the acoustic-tinged chorus is phenomenally catchy. Lyrically, it doesn't mess around either, with brutal honesty and thinly veiled sarcasm making up the majority of the track. No stranger to diverse covers, with 'Bad Company' by Bad Company, and 'Mama Said Knock You Out' by LL Cool J making it onto previous albums, track 4 is a cover of bluesman Kenny Wayne Shepard's 1998 track 'Blue On Black'. The heavy groove takes most of the blues away, but the subtle acoustic guitar references littered throughout the verses, combined with Moody's southern-twinged voice makes for an appropriate homage to the original.
'Fire In The Hole' (somewhat disappointingly) fills the space before the first ballad of this release. For such a heavy band, 5FDP are well-known for their hard-hitting ballads. In live settings, the band leave the stage for Jason Hook and Moody to have the audience scream every lyric up at them. I wouldn't be surprised if this sing along, complete with quite excellent acoustic guitar solo, doesn't soon make it to the ballad section of a 5FDP show. 'It Doesn't Matter' is another mediocre filler track, just about keeping the two beautiful ballads from touching. 'When The Seasons Change' is the most recent single from 'And Justice For None' and the excellent production helps to create an instantly memorable track. The third slower tune on the album comes next, but despite its slower tempo still manages to allow Moody's hoarse, shouted vocal penetrate the industrial sounding percussion that fills the soundscapes. It even turns into one of 5FDP's most technical works towards the end with a complex, head banging bridge full of proggy rhythms.
Speaking of proggy rhythms, the introductory downstrokes of 'Rock Bottom' are hugely exciting and feel like a weirdly upbeat version of an Opeth track. The bouncy verses feel a little empty production-wise at moments, but it doesn't stop it from being another unexpectedly unique track. It is followed with the 2nd cover of the album, in the form of The Offspring's 'Gone Away'. A strange choice, but the gentle piano of the opening allows for the track to build over the course of 4 and a half minutes, into another massively catchy, arena filling tune to add to the 5FDP library. 'Bloody' is another venture into relatively new territory, with a strange intro and a chorus that doesn't seem to be purely focused on live show singalongs.
The standard edition of the album closes with 'Will The Sun Ever Rise'. I was hoping for a brutal finish, but it doesn't come and is instead replaced with another incredibly catchy track. Chris Kael's bass and Jeremy Spencer's drum kit match each other perfectly, while Zoltan Bathory (the owner of the world's best name) and Jason Hook's guitars combine to form a solid backing for Moody's always stunning vocal. The deluxe edition boasts 'Bad Seed' and 'Save Your Breath', two more exciting tracks that will most likely never grace a Death Punch live show.
Having been a fan of 5FDP for 10 years, I'd gotten used to (and adore) their formulaic songwriting structure. To see a few genuinely unique tracks on this album is exciting, not only for right now, but also for the future of the band. Every risk they have taken has paid off, and it is actually the formulaic tracks that sound like filler and a possible overkill on the slower-track front that has brought the album down momentarily.
Despite a lack of truly heavy 5FDP, there are some stunning standout moments on this album (Sham Pain in particular) and overall, it's their best release since American Capitalist.
Score – 8.5/10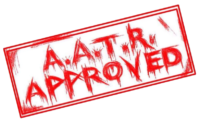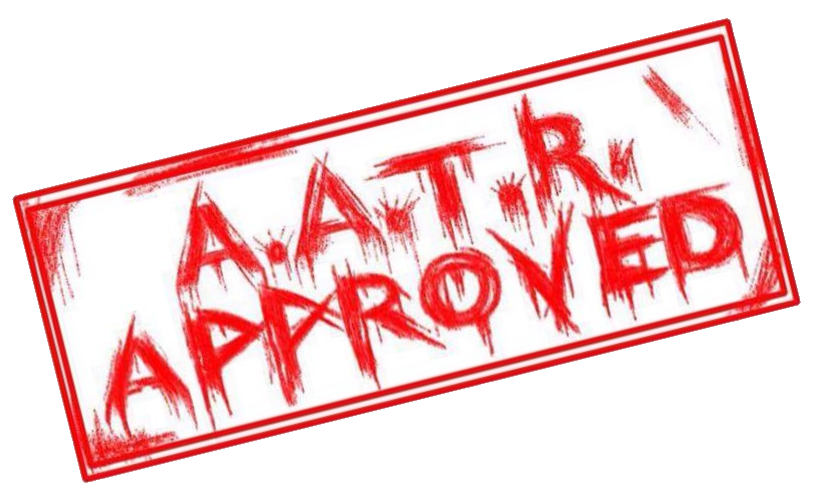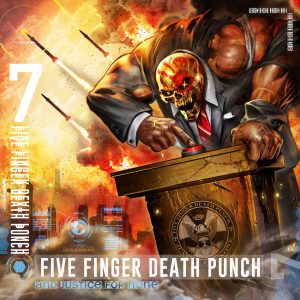 Track Listing:
Fake
Top Of The World
Sham Pain
Blue On Black
Fire In the Hole
I Refuse
It Doesn't Matter
When The Seasons Change
Stuck In My Ways
Rock Bottom
Gone Away
Bloody
Will The Sun Ever Rise
Record Label 
Eleven Seven Music
Release Date
18th May 2018
For all things 5FDP, click HERE and to purchase And Justice For None, click HERE
How useful was this post?
Click on a thumb to rate it!
Average rating 0 / 5. Vote count: 0
No votes so far! Be the first to rate this post.
Related
About the author
I like classic rock like Led Zeppelin and Pink Floyd and Hendrix, Metal like Metallica and Slipknot, into more extreme stuff like Cannibal Corpse and Anaal Nathrakh. Other than rock, I love Bob Marley, blues legends like BB King, Rock n Roll like Chuck Berry, Jazz, Country and Bluegrass. I also like a bit of Elton John and Eminem every now and then (Sorry!). But overall my favourite bands are System of a Down, Five Finger Death Punch, Rush, Children of Bodom, Led Zeppelin, Pink Floyd and Anaal Nathrakh.