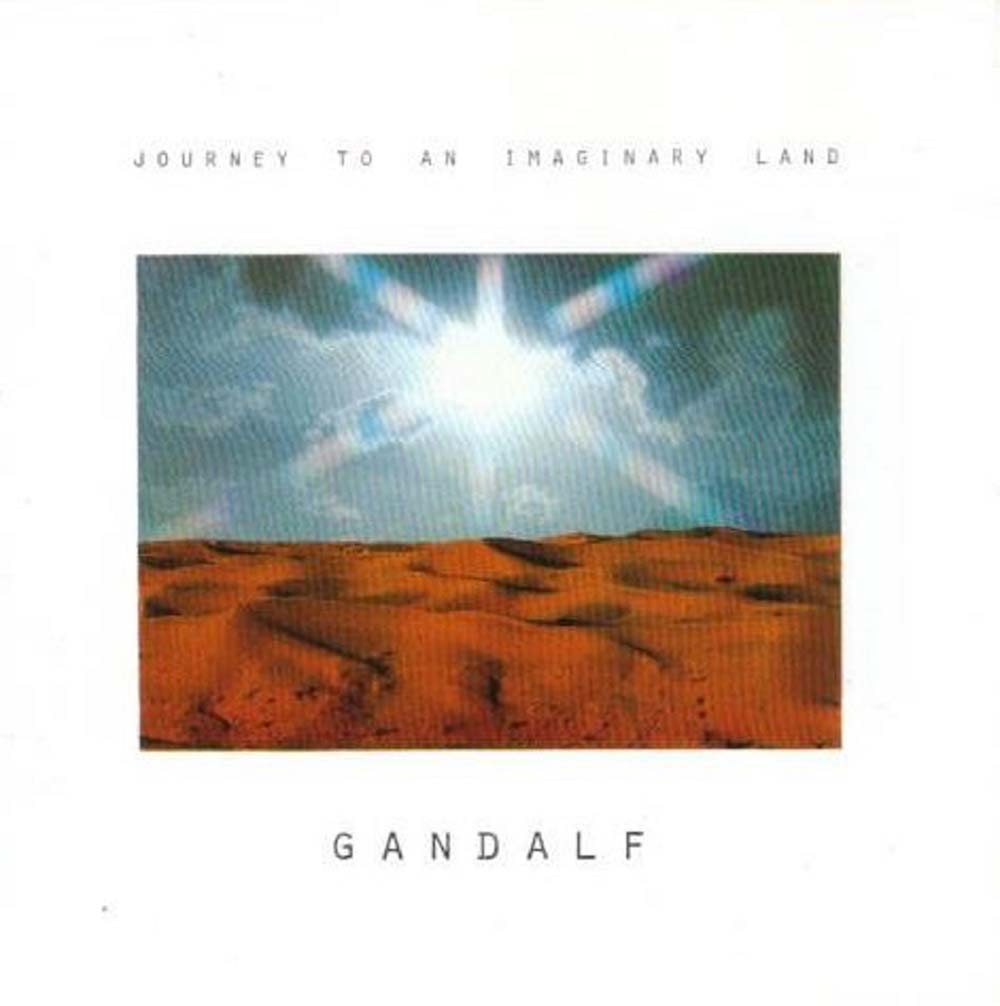 Gandalf – Journey To An Imaginary Land: Remastered Edition
31st January 2017
Originally released back in 1980, Gandalf (the pseudonym of Hans Strobl), released an album to rival the classic Tubular Bells by Mike Oldfield. Journey To An Imaginary Land did just that. This album had tremendous success & massive amounts of critical acclaim that compared him to the mighty Vangelis.

This album is a 45 minute cerebral journey with one of the most technically proficient prog & ambient musicians of all time. 
There's no stand out track as it all melts into one beautiful & exotic piece of music. 
The most amazing thing about this album is the fact that it was recorded entirely at his home studio & prior to Strobl becoming a full-time musician.
This release has been re-mastered, for the first time, from the ORIGINAL source masters. The booklet that is contained within the jewel case has extensive liner notes & an EXCLUSIVE new interview with Gandalf himself. This version of Journey To An Imaginary Land has not just restored the original artwork but also  features a plethora of unseen photographs.
Do yourself a favour, just purchase this album & take an expedition to a journey to an imaginary land. You wont be disappointed at what you'll find. 
Track List
1. DEPARTURE
2. FOREIGN LANDSCAPE
3. THE PEACEFUL VILLAGE (INCLUDING "THE DANCE OF JOY")
4. MARCH ACROSS ENDLESS PLAIN (INCLUDING "THE MIRAGE")
5. THE FRUITFUL GARDENS
6. SUNSET AT THE CRYSTAL LAKE (INCLUDING "REFLECTIONS")
Release Date
27th January 2017
Label
Esoteric
Check out Gandalf HERE