Tragedy to release new album
31st January 2017
0
By
John Deaux
The brand-new album – 'The Joy of Sex'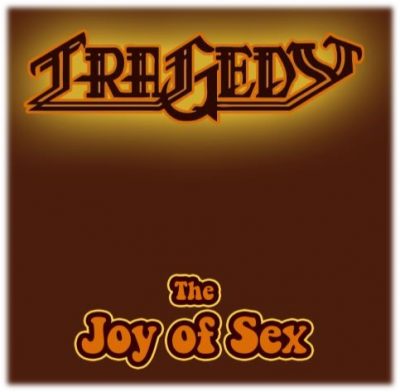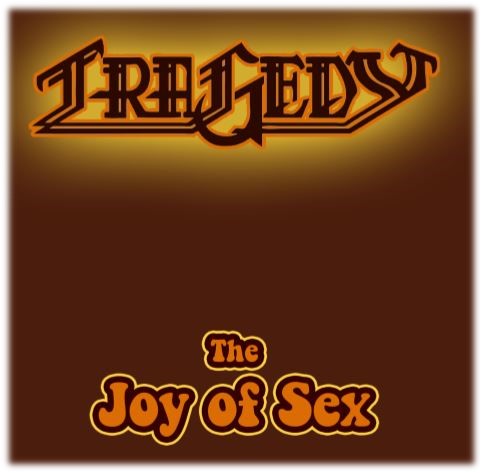 European release date – February 24th!
The rise of Tragedy has been swift and incident filled. Their heavy metal meets the Bee Gees meets disco has been welcomed into the hearts and minds of people across the globe and now the band are back with the soon to be global smash album – 'The Joy of Sex'.
The album is set for a European release on February 24th, just as the band hit the UK for another extensive run around the country.
'The Joy of Sex' features eleven new Tragedy hits – including 'Little Red Corvette' (Prince), 'Borderline' (Madonna), 'Do You Think I'm Sexy' (Rod Stewart), 'Never Gonna Give You Up' (Rick Astley) and their stunning re-make of the disco floor filling classic – 'Stayin' Alive'!
Much like their acclaimed re-working of the 'Grease' classic 'You're the One That I Want', Tragedy have taken the Bee Gees disco classic and given it a 2017 update!!
The band recently finished the video for 'Stayin' Alive' in New York with special guest star Dave Hill (acclaimed U.S. comedian) and will be launching the video clip very soon!
Their video for reworked 'Grease' classic 'You're the One That I Want' took the U.S. by storm with 150,000 in its first week on You Tube!
Tragedy hit the UK for another fun filled tour starting on Feb 24th (full list of dates below). 
What the press have to say about Tragedy…
"Back in the dark days of disco, the Bee Gees were the shit, despite having massive teeth, bigger hair and a falsetto only dogs could hear…with the righteous power of heavy metal, We Rock Sweet Balls and Can Do No Wrong mixes Guns 'N' Roses swagger, the Scorpions' sense of pomp and Judas Priest-esque vocals to create a sound that is exactly like The Darkness!" – Kerrang
"Hard riffs, tight white flares, and even tighter octave-scraping harmonies…essential listening." –  The Sun

"Everyone from Feist to Tom Jones has covered the disco hits of the Bee Gees, but perhaps no one does those gooey soft-rock numbers better than Tragedy…Shiny costumes, dramatic eye makeup and headbanging hilarity…" – Village Voice
"The greatest heavy-metal-meets-disco party you could possibly wish for." – Metal Rules

"Tragedy manage to dwell in the realm of novelty while far exceeding their worth as a concept . . . the aesthetic is somewhere in between the flamboyance of the disco-era Bee Gees and the flamboyance of mid-eighties hair metal, with some extra flamboyance thrown in for the sake of flamboyance."  – Tiny Mix Tapes

Tragedy Bio
Tragedy: All Metal Tribute to the Bee Gees and Beyond. Tragedy has changed the face of music forever. This band of flamboyant men dressed in spandex, leather and sequins, takes your favourite Bee Gees, disco and soft-rock classics and reinvents them in a Heavy Metal fashion. The result is aural ecstasy. You may enter the Tragedy experience unaware of your latent appreciation for gooey soft rock or flamboyant metal, but you shall emerge forever humbled by the greatness of Tragedy, covered in glitter and with a smile that will last for days.
Tragedy has sold out venues like Bowery Ballroom, Brooklyn Bowl and Terminal 5 in their hometown of NYC, as well as those in far-away lands such as London, Glasgow, Disneyland, Austin, Boston, DC, Tampa. Festivals include Guilfest (UK, with Motorhead), Summer Breeze (Germany), Bloodstock (UK, headlining) and Hammerfest (UK, headlining). The band has appeared on VH1 Classic's That Metal Show, Bruce Dickinson's Rock Show and has received international airplay. Tragedy has released three critically acclaimed albums: We Rock Sweet Balls and Can Do No Wrong, Humbled By Our Greatness, and their latest, Death to False Disco-Metal.
Tragedy is;
Disco Mountain Man — lead vocals, lead back-up vocals, lead keyboards, lead cowbell
Mo'Royce Peterson — lead vocals, lead back-up vocals, lead lead guitar
Andy Gibbous Waning — lead bass, lead vocals, lead back-up vocals
Garry Bibb — lead guitar, lead back-up vocals
The Lord Gibbeth — lead drums, lead vocals
Lance — towel boy, complete idiot
HOW DEEP IS YOUR MUM – UK TOUR 2017
Fri 24 Feb – MANCHESTER – Rebellion 
Sat 25 Feb – CARLISLE – Brickyard
Sun 26 Feb – LIVERPOOL – O2 Academy 
Mon 27 Feb – EDINBURGH – Bannermans 
Tues 28 Feb – GLASGOW – Audio 
Wed 1 March – NEWCASTLE – Think Tank 
Thurs 2 March – BILSTON/WOLVERHAMPTON – Robin 2 
Fri 3 March – BRISTOL – The Fleece 
Sat 4 March – LONDON – The Garage 
Sun 5 March – SOUTHAMPTON – 1865 
Tues 7 March – SWANSEA – Sin City 
Wed 8 March – MILTON KEYNES – Craufurd Arms 
Thurs 9 March – GREAT YARMOUTH – Legends of Rock Festival 
Fri 10 March – OXFORD – Bullingdon 
Sat 11 March – BUXTON – Buxton Rocks Festival 
How useful was this post?
Click on a thumb to rate it!
Average rating 0 / 5. Vote count: 0
No votes so far! Be the first to rate this post.
Related
About the author
Some say Yank My Doodle, It's A Dandy! is a biographical movie based on John. Some have even said that his favorite artist is Chesney Hawke! All we really know is he sleeps inside out and his hair tastes like candy floss.