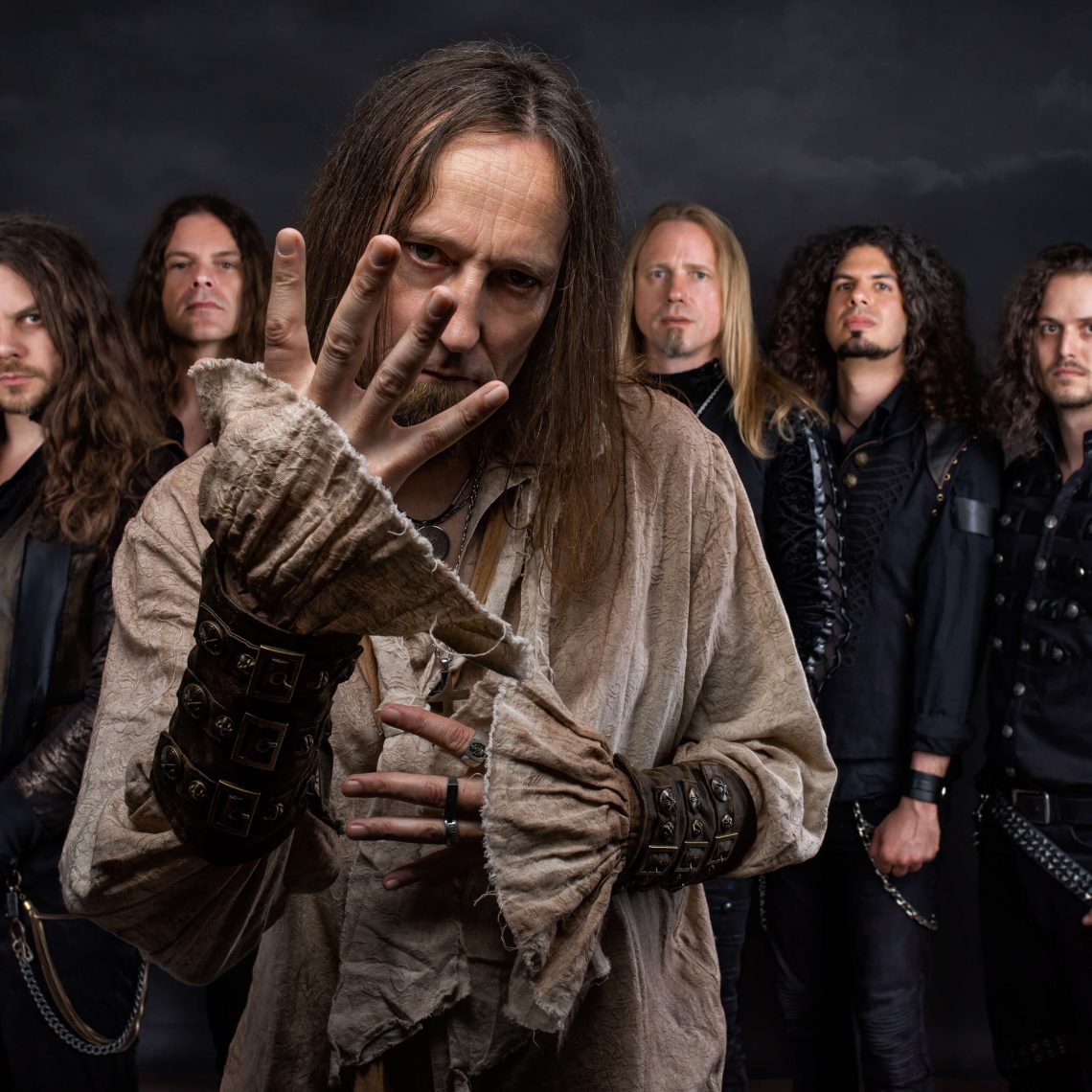 German extreme metal legends Atrocity to release 'Okkult II' (featuring LG Petrov and Marc Grewe!)
5th June 2018
ATROCITY are back! New album, 'OKKULT II' is a dark, brutal and bombastic masterpiece! This killer album will be released on July 6th, 2018 – and it is packed with vicious death metal gems! Fans of heavier ATROCITY albums, like 'OKKULT' or their death metal classics like 'Hallucinations', 'Todessehnsucht', 'Blut' and 'Atlantis' will get all they hope for and more! 'Okkult II' once again showcases the tremendous spectrum of what Atrocity are capable of; delivering a crisp, powerful and atmospheric production, with expansive horror movie choirs and brutal metal songs, that will dig deep under your skin!
Boasting a huge production courtesy of producer (ATROCITY main man) Alex Krull (Mastersound Studio) Krull has made sure that the songs are as unrelentingly heavy as possible, while ensuring that the atmosphere and energy of the songs draw the listener immediately into the occult lyrical concept.
Dealing with occult magic, strange places and events, conspiracy theories and still unsolved mysteries.
The band once again recruited the award-winning Canadian sound designer Katie Halliday (who has worked on movies such as 'Saw V', 'Saw VI' or 'Saw 3D (VII)') who's chilling approach to the album made sure that the atmosphere of the record took the music to even darker corners…
The addition of two death metal icons; LG Petrov (Entombed A.D.) and Marc Grewe (ex-Morgoth), has given Atrocity fans another layer of excitement as they wait to hear what the vocal legends bring to the already devasting Atrocity sound!
Featuring stunning artwork from Stefan Heilemann (Lindemann, Pain, Kamelot, Epica, etc.) Atrocity add to the intensity with a deliberately through-provoking cover!
ATROCITY have a proven track record in writing death metal classics, and new cuts like 'Shadowtaker', the death metal masterpiece 'Spell of Blood' are brutal anthems while 'Masters of Darkness', 'Bloodshed and Triumph' or 'Infernal Sabbath' are pitch-black extreme metal hymns, to warm even the blackest of hearts!
Produced, mixed and mastered by Alexander Krull at Mastersound Studio
(Leaves' Eyes, Doro, End of Green, Belphegor etc.)
Cover artwork by Stefan Heilemann / Heilemania
(Lindemann, Pain, Kamelot, Epica etc.)
Guest vocals by LG Petrov (Entombed A.D.) on 'Devil's Covenant' and
Marc Grewe (ex-Morgoth) on 'Gates to Oblivion'!