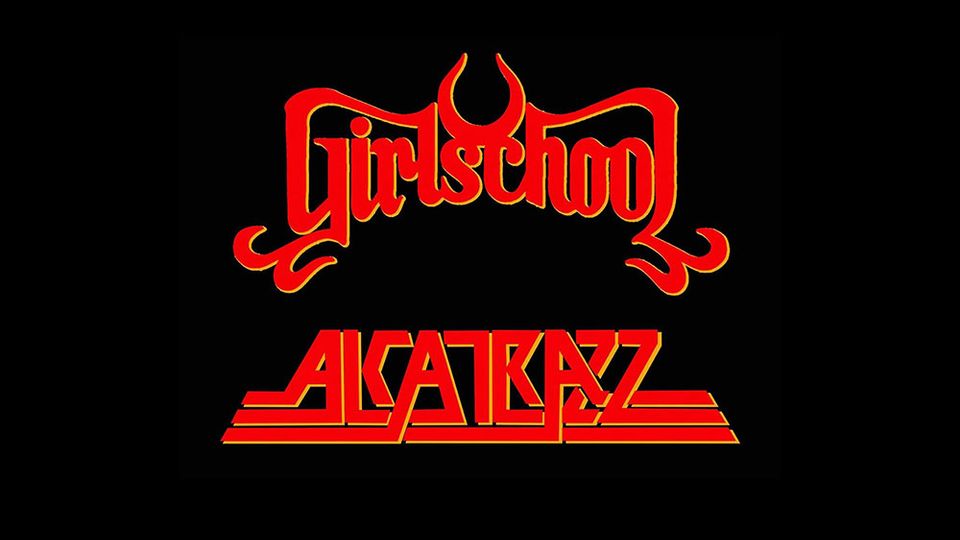 Girlschool and Alcatrazz – Bannermans – Edinburgh 25/11/21 – Gig Review
26th November 2021
0
By
John Deaux
Back to the Scottish capital of Edinburgh for another gig at the legendary Bannermans venue. I was trembling with anticipation ever since this double headlining tour was announced. It was a no brainer when I was asked to go along and review.
Celebrating 40 years of longevity Girlschool were up 1st tonight and they kicked some serious arse. An absolutely blistering set. Opening with Demolition Boys before cashing into C'mon Let's Go.  It's easy  to see why they were always called the female Motorhead. They played hard n fast rock n roll and took no prisoners at all and were having an absolute ball whilst ripping Bannermans a new one.
the set was absolutely splattered with all the fan favourites and more. Emergency, Guilty As Sin,  and of course the ZZTop classic, Tush were all present and correct. Their 1st single Take It All Away was given an outing and was the track that started them off with a bang via John Peels Friday Rock Show on Radio 1. The didn't put a foot wrong and they still sound as good now as they did way back in 1979.
To finish the night off Alcatrazz took to the stage. Now fronted by the myth and the legend Doogie White (Yngwie Malmsteens Rising Force, Ritchie Blackmore's Rainbow and Midnight Blue) and featuring guitar virtuoso Joe Stump, Alcatrazz are a force to be reckoned with.
There was an interesting choice of cover versions (Take Me to the Church (Michael Schenker Fest)
Vigilante Man (Michael Schenker's Temple of Rock) The Temple of the King (Rainbow just to name a few as there was 5 in total). Don't get me wrong, it was nice to hear them, but the audience was there for Alcatrazz. I'm nit picking of course as Alcatrazz sounded phenomenal (in part to front of house sound guy, James the rest down to the talents of the stage musicians).
It was a fantastic show and the remainder of the tour is going to be a blast for all those who attend. It was sheer class.
Remaining Dates
NOVEMBER 2021
Bradford Nightrain – Fri 26th
Newcastle Trillians – Sun 28th
DECEMBER 2021
London Camden Underworld – Wed 1st
Wolverhampton KK's Steel Mill – Thu 2nd
Dublin Voodoo Lounge – 3rd
Belfast Limelight 2 – 4th
How useful was this post?
Click on a thumb to rate it!
Average rating 5 / 5. Vote count: 1
No votes so far! Be the first to rate this post.
Related