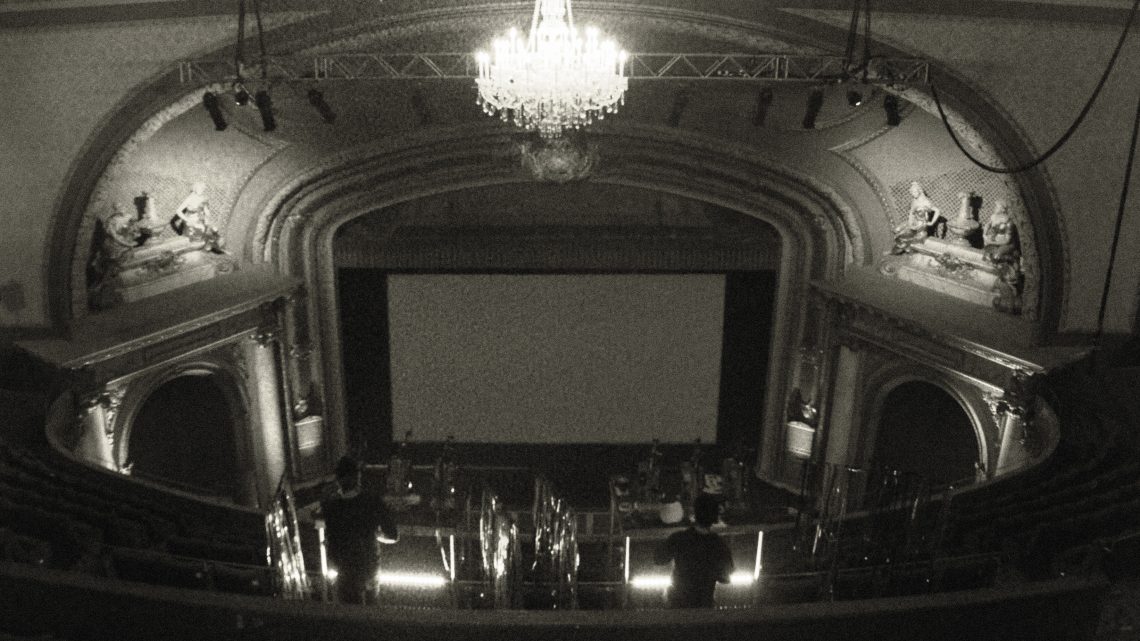 Godspeed You! Black Emperor Announces Full Album Broadcast
11th March 2021
0
By
John Deaux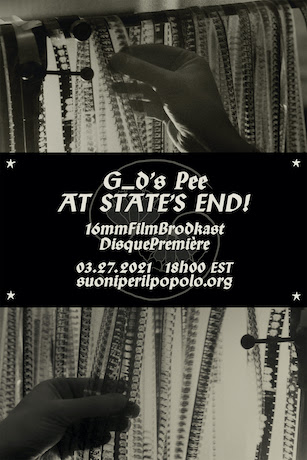 Godspeed You! Black Emperor
invites fans to a visual album event, presenting its concert film projections in an official capacity for the first time in the band's 25-year history. GY!BE filmmakers/projectionists
Karl Lemieux
&
Philippe Leonard
set up their six 16mm analog projectors in an empty Cinema Imperial in Montréal, spooling dozens of film loops and short reels for a hallmark Godspeed concert experience, set to the band's new recording.
Godspeed You! Black Emperor
G_d's Pee AT STATE'S END!
Out 02 April 2021
180gLP+10″ / CD / DL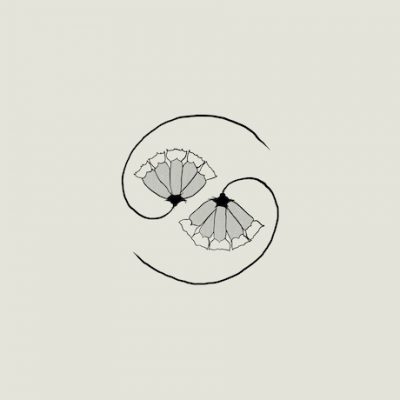 TRACKLIST:
12A
A Military Alphabet (five eyes all blind) (4521.0kHz 6730.0kHz 4109.09kHz) / Job's Lament
/ First of the Last Glaciers / where we break how we shine (ROCKETS FOR MARY)
[20:22]
10A
Fire at Static Valley
[5:58]
12B
"GOVERNMENT CAME" (9980.0kHz 3617.1kHz 4521.0 kHz) / Cliffs Gaze / cliffs' gaze at
empty waters' rise / ASHES TO SEA or NEARER TO THEE
[19:48]
10B
OUR SIDE HAS TO WIN (for D.H.)
[6:30]
Recorded and mixed by Jace Lasek.
Tracked live at thee mighty Hotel2Tango, 6-11 octobre 2020.
Godspeed You! Black Emperor released a string of albums from 1997-2002 widely recognized as redefining what punk- and politically-informed music can be, where longform instrumental chamber rock compositions of immense feeling and power serve as soundtracks to late capitalist alienation and resistance.  F#A#∞ (1997), Slow Riot For New Zero Kanada (1999), Lift Your Skinny Fists Like Antennas To Heaven (2000) and Yanqui U.X.O. (2002) are all variously regarded as classics of the era and genre. Godspeed's legendary live performances, featuring multiple 16mm projectors beaming overlapping analog film loops and reels – along with the distinctive iconography, imagery and tactility of the band's album artwork and physical LP packages – further defines its sui generis aesthetic substance.
GY!BE has issued two official band photographs in its 25 year existence (the 2nd, pictured above, being a 2010 recreation of the 1st from 1997) and has done a half-dozen collectively-answered written interviews over that same span. The band has never had a website or social media accounts. Few rock bands in our 21st century have been as steadfast in letting the work speak for itself and maintaining a simple rule about minimising participation in cultures of personality, celebrity, access, commodification and co-optation.
Following a seven-year hiatus that began in 2003, Godspeed returned to the stage in December 2010 and its post-reunion period has now lasted a decade, marked by hundreds of sold-out live shows and three additional albums (aside from the just-announced G_d's Pee AT STATE'S END!) which have all been been met with high acclaim.
How useful was this post?
Click on a thumb to rate it!
Average rating 0 / 5. Vote count: 0
No votes so far! Be the first to rate this post.
Related
About the author
Some say Yank My Doodle, It's A Dandy! is a biographical movie based on John. Some have even said that his favorite artist is Chesney Hawke! All we really know is he sleeps inside out and his hair tastes like candy floss.