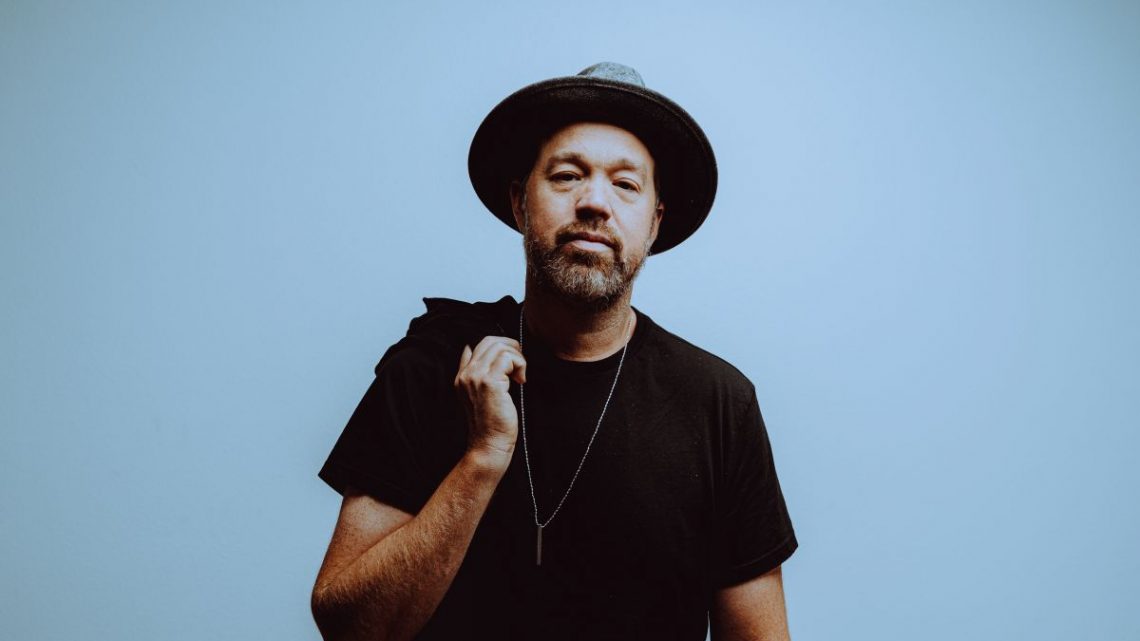 Grammy-Award Winning Guitarist Eric Krasno Enlists Jazz Mafia For Funky Track About The Joy Of Losing Yourself
21st January 2022
The idea of "losing yourself" may seem negative, but to Grammy-award winning guitarist Eric Krasno, the phrase has a deeper meaning. "It's about losing your ego when you find someone who works for you," he explains. Featuring head-nodding handclaps, horns from Jazz Mafia, and a funkified bass line drive, Krasno's new single "Lost Myself" is featured on his new solo album 'Always,' and according to the guitarist, "it's the funkiest track on the album." Out February 4th via Provogue/Mascot Label Group, 'Always' is filled with songs like "Lost Myself," which consecrate, commend, and celebrates the permanence of family.
On
'Always'
– across ten tracks with inimitable instrumentation, eloquent songcraft, and raw honesty – the Soulive and Lettuce co-founder, singer, multi-instrumentalist, and two-time GRAMMY® Award-winning songwriter-producer defines himself as not only an artist, but also as a husband, father, and man. "
Lost Myself
" follows the release of recent singles like "
Silence
," about the emotional havoc that a lack of communication can wreak on the human psyche, and "
Alone Together
," about the beauty that can be created between two people in solitude.
"Before 2020, I was having a good time, but I wasn't grounded at all," he explains. "I was going from gig to gig. I was always running around without a purpose. During the last year, I found my people in terms of my wife and son. I've created a family who will always be there for me. That's what the album is about."
 
Something of a musical journeyman, Krasno's extensive catalog comprises three solo albums, four Lettuce albums, twelve Soulive albums, and production and/or songwriting for Norah Jones, Robert Randolph, Pretty Lights, Talib Kweli, 50 Cent, Aaron Neville, and Allen Stone. As a dynamic performer, he's shared stages with Rolling Stones, Dave Matthews Band, John Mayer, and The Roots. Out of seven nominations, he picked up two GRAMMY® Awards for his role as a songwriter and guitarist on Tedeschi Trucks Band's 'Revelator' and guitarist on Derek Trucks Band's 'Already Free.'
 
But as the Global Pandemic changed the world's plans, he found himself thinking a lot and writing just as much. At the suggestion of old Lettuce bandmate Adam Deitch, he connected with musician and producer Otis McDonald and collaborated on a version of Bob Dylan's "The Man In Me," a song that had taken on a deeper significance for Krasno in recent years. "My wife and I got married, bought a house, and had a baby," he recalls. "I had heard the song many times before, but it had never quite hit me the way it was hitting me. I recorded it with just acoustic guitar and vocals, and I loved what Otis did to it. He sent it back to me, and I thought, 'This is exactly how I want to make my next record'."
 
Recording first virtually and then at the Bay Area's legendary Hyde Street Studios, famous for 2Pac, Grateful Dead, and Digital Underground, Krasno and McDonald tapped into a shared spirit as co-producers, ultimately forming Eric Krasno & The Assembly with Otis on bass, Wil Blades on keys and organ, Curtis Kelly on drums, and James VIII on guitar and vocals.
 
In the end, Krasno welcomes everyone to be a part of his family on 'Always.' "If you take away a message of love and the Always concept, that's great," he leaves off. "Most of all, I want to put you in a happy place. In the past, I personally just felt like I was a guitarist, songwriter, and a producer. Now, I feel like a fully formed artist."
 
Krasno will be touring in support of 'Always' this winter. For additional details and to purchase tickets, please visit https://www.erickrasno.com/
Silence
Lost Myself
The Man In Me
Alone Together
Leave Me Alone
Where I Belong
Good Thing
Hold Tight
Always With You