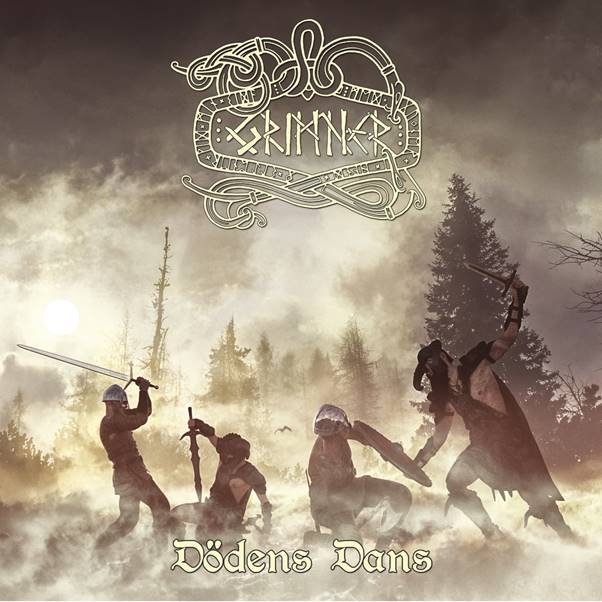 Grimner unveil the new video for ''Dödens Dans' (Dance of the Dead)' – out now!
27th April 2018
Following their recent successful raid on the UK, including a triumphant appearance at Hammerfest, Swedish Viking horder Grimner release their later latest single – the quite brilliant 'Dödens Dans' (Dance of the Dead)'
 'Brothers and sisters! 'Today we want to present a song to you from our latest album 'Vanadrottning'. It is called 'Dödens Dans' (Dance of Death), and it tells of an old challenge, in Sweden called 'holmgång'. In ancient Nordic times, it was a way to solve disputes, and this solution was simply single combat. The winner would have the right to whatever he may have wanted from the loser, but if this challenge was ever denied by somebody, they would be marked as a niding (outcast). It is a fast-paced and energetic song, filled with melodies of old.
Enjoy, friends. And if you already have, enjoy it again!' // Grimner
Swedish Vikings Grimner give a unique mixture of folk and metal, incorporating catchy melodies, folk instruments and heavy riffs into their own, yet aggressive metal. With their dynamic and captivating music, with lyrics sung in Swedish, and looking like they have recently arrived from a fantasy world, they have taken enthusiasts of both metal and folk music by storm. Grimner's lyrics revolve around Norse mythology, folklore, historical adventures of Vikings and life in the same era. With some songs dark and brooding; others fast, jovial and folkish, Grimner's music is as awesome as it is entertaining.
Ted – Vocals & Lead Guitar / Martin – Vocals & Rhythm Guitar / David – Bass Guitar / Kristoffer – Keyboards Johan – Flutes, Mandola, Bagpipes / Henry – Drums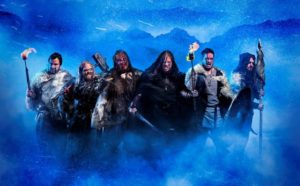 More About Grimner
In 2008, Grimner was put together in the Swedish town Motala by lead guitarist and vocalist Ted together with the drummer Henry.
The first demo 'A Call for Battle' (2010) was sung exclusively in English but was soon to be replaced by their native tongue Swedish. As time progressed and new records being released (EP 'Färd' (2012), acoustic EP 'De Kom Från Norr' (2015), full-length album 'Blodshymner' (2014)) Grimner has steadily made a name for themselves, including being picked as main support for the legendary Korpiklaani during their shows in Sweden in 2015.
In 2016 Grimner released their praised album 'Frost Mot Eld' (Despotz Records), an album that brought a totally new sound to the scene. The album received outstanding reviews world-wide, with songs that to this date have reached millions of streams. With the album and their fantastic overall concept, Grimner has been invited to perform at festival stages around Europe.