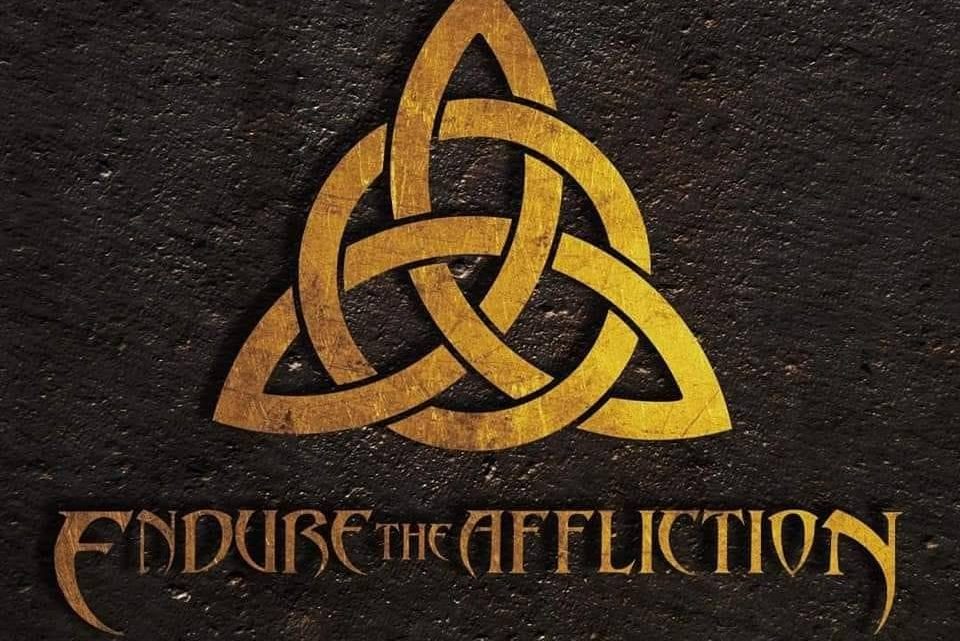 Guitarist Brett Dronet of Endure The Affliction Speaks Dog
14th June 2021
0
By
John Deaux
Louisiana melodic metallers Endure The Affliction, lend us their guitarist for a chat. The band have already released a critically acclaimed E.P entitled Origins. They're due to drop their new record Evolve later in 2021.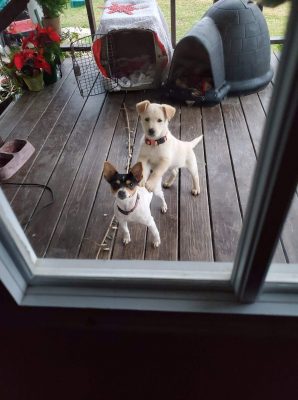 Hi Brett, thanks for taking the time to have a chat, we've been told you have a few dogs. Tell us about them. How many have you got?
Four
FOUR DOGS. you really must have your hands full with them. 
Lexie and Charlie are the inside dogs, Charlie is a chihuahua and Lexi is a shih tzu mix. We had them for 3 years now, we have 2 outside dogs: Ozzy is a golden retriever and Chloé is a rat terrier. We had Ozzy for 2 years and Chloé for 4.
Do any of them do any weird or quirky things?
– Ummm, weirdest thing my pet has done I guess would be barking at thin air. 
Barking at thin air? It maybe empty space to us, but it could be something spooky for them. Either that or as you say, they're weird.
What about tricks?
– Lexie stands on her back legs when you have food around trying to get some.
Nice. We've had many lockdowns during the past 18months or so with the global pandemic. Have they been a comfort  or just driving you totally mad?
– My dogs are always looking for attention, they stay up your ass 24/7, which to me isn't a bad thing. 
Definitely not a bad thing. Having animals around certainly helps cause a distraction in the face of adversity. 
Have you always been an animal lover? 
– Always, we used to have all kinds of crazy animals. Birds, snakes, goats, we even had a doe in our back yard we used to take care of. 
That's quite a diverse selection of pets.
Q: Are you one of those people that puts your pets into costumes? 
– Nah, our inside dogs have sweaters during the winter but that's about it. Lexie and Charlie had a litter of puppies a while back, and we gave the smallest pup to my girl's parents. The dog was the runt of the litter so we had to cut a sock for a sweater to keep her warm lol. 
Aww bless. Hope it was a clean sock.
How do they react when you practice at home?
– My Lexie watches me play every time I practice. She sits on the couch and watches me play most of the time. Sometimes she stands by me and puts her paw on me while I'm jamming. Not sure if it's the music or if she just wants attention. 
That's really sweet. 
Who looks after your pet whilst you're away on tour/holiday?
– My wife pretty much does all the hard work for them. Without her them dogs would be pretty lost. 
Speaking of practising, any new music in the pipeline? IF so when is it due and what can your audience expect?
– We're in studio now working on getting our upcoming EP, 'Evolve,' tracked. Our newest single (along with our first ever official music video), 'Identity,' releases August 6th. To me, this EP is zoning in on our new drummer, Kyle, and the rest of the band is pushing harder for sure. Killer sounds on the way.
Have you anything you'd like to say to your fans/followers?
dir="auto">- We appreciate y'all to the fullest. We've pushed hard for our band to survive everything that's happened because we love what we do, but also because seeing the positive impact that the message of our music has on our fans makes it that much better.
Brett, this has been a pleasure to chat with you. We wish you luck with the new E.P and putting Kyle through his paces.
For all things Endure The Affliction, click HERE and to purchase merch etc, click HERE