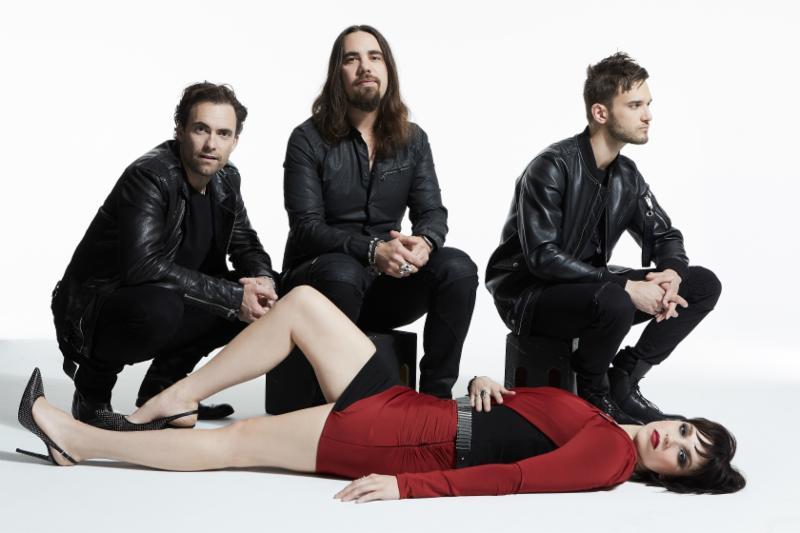 Halestorm – Vicious
8th August 2018
Hitting us with their 4thstudio album, Vicious, Halestorm are finding themselves of very firm ground in the rock scene as their untamed Hard Rock anthemic sound gathers fan by the truck load with every release. Signed to Atlantic Records, the siblings of Arjay and Lzzy Hale with company has seriously taken the scene by storm; their release of Strange Case of…certainly put them on the map and since their sophomore blitzkrieg, they haven't looked back. Now its time for their latest instalment, so let's have a good gander.
Opening with the typical vigour we expect with 'Black Vultures', Vicious starts just as the previous two albums kick off with a face melter; it has all the standard tempo and sound that is classic Halestorm, with it's powerful chorus and heavy hitting riffs. Though to a certain extent, Vicious certainly appears tamer than its previous counter parts and as a result of that, it has lost some of the edge that Strange Case of…and Into the Wild Life held. Nevertheless, where the rawness has been lost, Vicious brings us a more polished production with fluid vocals from the incredible Lzzy Hales and a smooth transition of sound from the instruments. The high tempo single 'Uncomfortable' fits in well with its surroundings, showing off maturity around the flow of the album; interestingly however, the second single 'Do Not Disturb' doesn't quite fit as a singular release, being one of the weaker tracks on the album.
The album doesn't quite live up to the expectations we tend to have for a Halestorm album, the direction is a good choice however and this feels more like a safer option to transition the fans into he new era of the band and you have to say hat it's a genius way of doing so; it still has those high impact tracks you would expect mixed with what some would view as filler but in actuality is more of the experimental aspects of the band, attempting to bring in all the elements of who Halestorm are. His can be head perfectly with 'Buzz' and 'Skulls', exploring new styles and making the background sounds more prominent; other examples of seeing the other band members have their say in the sound comes in the guise of 'Heart of Novocaine' and 'White Dress'. The new direction feels slower but more direct with heavier guitar riffs of Joe Hottinger and thumping bass lines of Josh Smith; the percussion is still a huge influence of the style of Halestorm and without those tell-tale beats of Arjay and that eighties style female husk of Lzzy it just wouldn't be Halestorm.
Ending on the Ballad style 'The Silence', Vicious has a good taste of what's to come from the band in the future, a slicker, fluid production and a full bounty of what the band can produce overall; though it has safe elements, it does hold some future classics that wouldn't go amiss on a fan Best of list. It may not live up to the likes of Strange Case of…but it can hold its own. I can't wait to see what these tracks sound like live.
Score 7/10
Track listing:
1. Black Vultures
2. Skulls
3. Uncomfortable
4. Buzz
5. Do Not Disturb
6. Conflicted
7. Killing Ourselves to Live
8. Heart of Novocaine
9. Painkiller
10. White Dress
11. Vicious
12. The Silence
Label:
Atlantic Records
Release Date:
27thJuly (Out Now)
Check out Halestorm on Facebook; you can purchase Vicious here.
Tour Dates:
September 19th– Dublin, Academy
September 20th– Belfast, The Telegraph Building
September 22nd– Sheffield, 02 Academy
September 23rd– Glasgow, 02 Academy
September 24th– Birmingham, 02 Academy
September 26th– Manchester, 02 Apollo
September 28th– London, Brixton 02 Academy
September 29th– Bristol, 02 Academy
For Fans of… Shinedown, 3 Doors Down,the Amorettes, Kobra and the Lotus, Breaking Benjamin