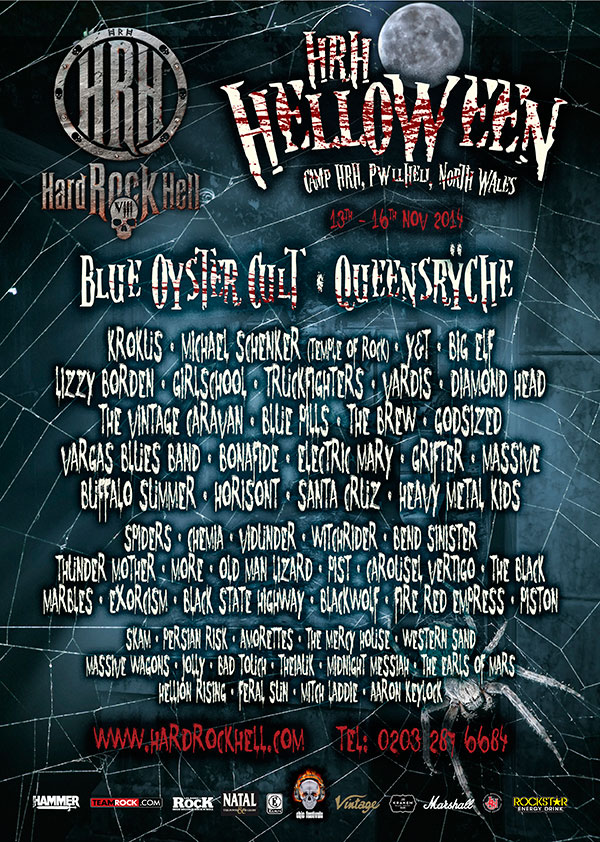 Hard Rock Hell 8 – Helloween
19th November 2014
I haven't long been back from the few days in Wales for the festival that is HARD ROCK HELL 8 – Helloween (they missed a trick there not actually getting the band Helloween)
This was the first time I had been & definitely not the last..
There was a few of us (7) that went. I recommend you go down in a large group if you can as it'll work out around £120 (based on this years prices for 7) per person for your ticket & accommodation..
The theme for this year was quite rightly HALLOWEEN or as it was called HELLOWEEN so you saw plenty of ghosties, ghoulies, vampires, demons & movie serial killers. This was just the 1st night!!!!
Three of the Fire breathing, stilt walking, angle grinding, entertainment from hell NYMPHERNO opened the proceedings on Thursday night with a spectacular display of sparks & flame. It certainly set the tone for the weekend.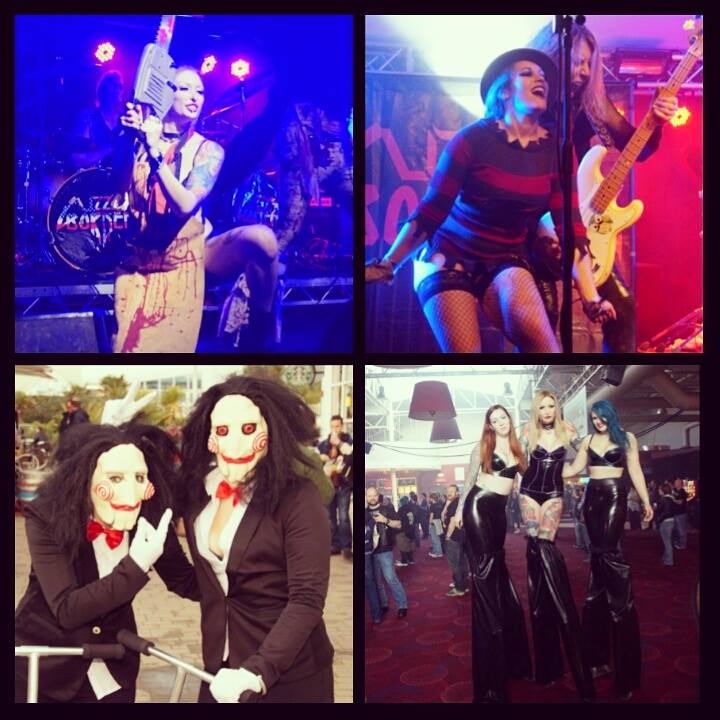 pic courtesy of Tim Williams.
Godsized closed Stage 2 on the opening night & have to say they were fantastic with heavy, groove-laden riffs meets big choruses, dueling guitar solos, and soaring melodic vocals.
Feral Sun, Massive Wagons & Lizzy Borden were all superb. Seeing Lizzy Borden change his face more times than I'm sure he changes his underwear on stage was just phenomenal. He really hasn't lost the ability to hold an audiences attention & is still a great frontman.
I must say that Massive Wagons have played HRH for the past 2 years & we at  AATR Towers have been following the guys now for the past 5/6 years (since the beginning really) & it wont be long at all until they are headling stage 2 or before long appearing on the main stage.. Those guys are tremendous & if you like your rock with as much balls to the wall attitude as you can handle.. Check those fuckers out.
Friday had an abundance of acts to see over the 3 stages including Queensryche, Krokus, Y & T, The Brew, Vargas Blues Band, Bonafide & Electric Mary.
The highlight of Friday for me was Y & T. This is a band I have been waiting to see for many years & it didn't disappoint.  40 years in the business & still going strong. Dave Meneketti is such an underated frontman, singer & guitarist. The voice & his playing have so much soul & passion behind it.. It's truly a sonic experience I have never had at a show. The track I Believe In You had the hair on my neck on end & tears in my eyes.
Bonafide brought the main stage to a close & their performance was truly magnificent.
Saturday had a lot to live up to after the last 2 days had just been such a good laugh.
Bands included Blue Oyster Cult, Michael Schenker (Temple of Rock), Big Elf, Girlschool, Truckfighters, Vardis, Diamond Head & The Vintage Caravan (who closed the mainstage)

Highlight for me has to be Girlschool. Even though they had their set cut short due to technical issues still put on an amazing show & still prove to be a force to be reckoned with.
Overall the 3 days were just sublime.. The best music festival I have been to (& believe me dear reader I've been to a few.)
Here's a quick breakdown:-
The atmosphere? ELECTRIC .
The crowd? Just brilliant
Security? Excellent.. A great bunch of people & up for a bit of banter
On site facilities? AMAZING. Shops, eateries, more bars than you could shake a stick at & of course the market vendors. NOTHING was over priced (unlike other festivals). Burger King, Starbucks, Spar etc all had the same prices as the high street versions. No hiking up of prices just because you're captive.
Everyone was so friendly & were genuinely up for making new friends as well as meeting old ones. Just an amazing experience & one that I cannot wait to repeat.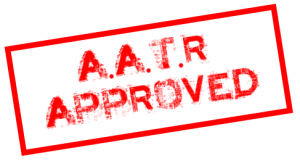 The Fat Bois Pink – Fear The Haggis