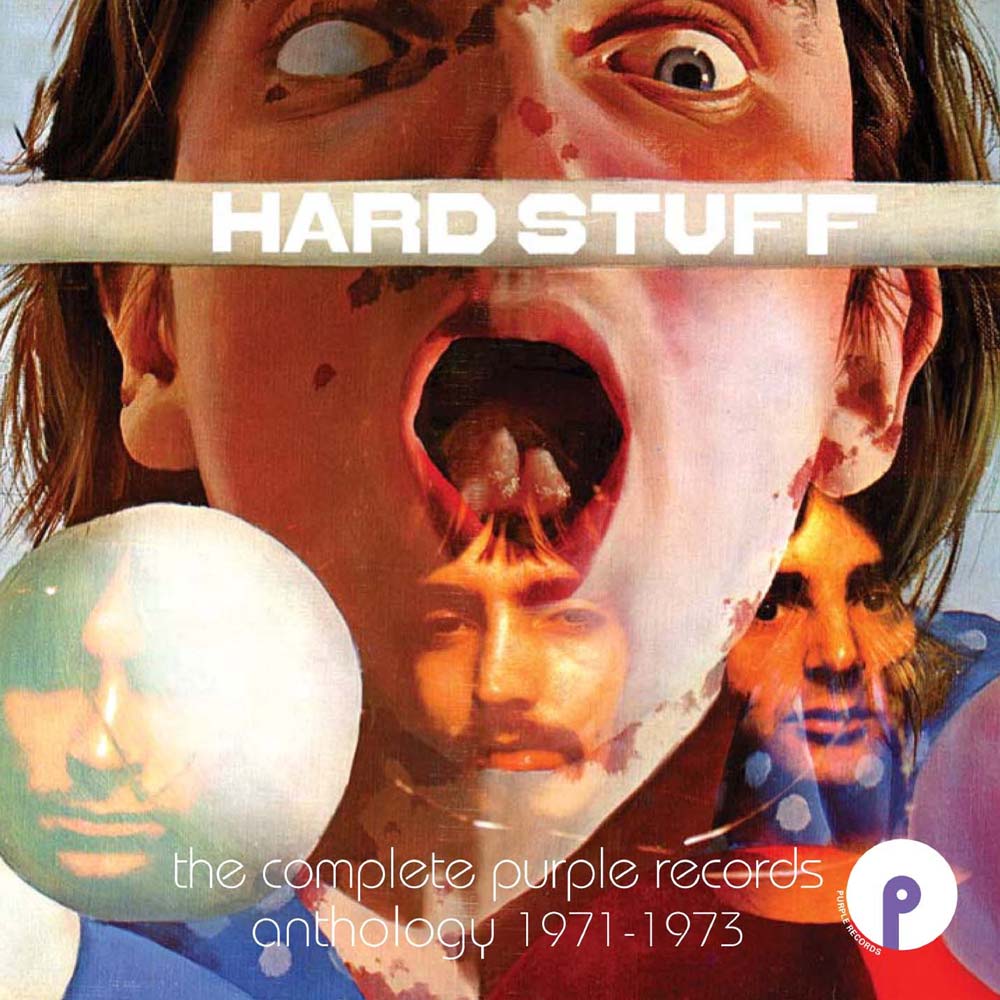 Hard Stuff: The Complete Purple Records Anthology 1971-1973
20th July 2017
Hard Stuff where one of Purple Records earliest signings & upon hearing the opening track & single Jay Time from the album Bulletproof, it's easy to see why.

Formed in 1971 & disbanded in 1973, Hard Stuff only had 2 albums (Bulletproof & Bolex Dementia) & they're both here with their singles as bonus tracks.
Bulletproof is the harder, more rockier album of the 2, & an almost perfect representation of early 70's hard rock. The album is full of driving bass, swing drums, soaring vocals & incendiary guitar work. It's also helped by the track Monster In paradise which was originally written for the band Quatermass & is an exclusive co-write with Ian Gillan & Roger Glover of Deep Purple. 
Bolex Dementia shows the band taking a more funky approach with the bass guitar being the main focal instrument & the guitar taking a bit of a back seat. John Gustafson is an overlooked bassist. Some of his bass licks put Geddy Lee (of Rush) to shame. A prime example of this is on the track Spider's Web.
Bolex Dementia
now includes the ultra rare single,
Inside Your Life
& it's b-side
(It's) How You Do It
The booklet that accompanies this release, is tremendous. A wealth of information, once again provided by Malcolm Dome of Classic Rock Magazine & based on interviews with the band's John Gustafson, & Deep Purple's Roger Glover.
Both albums are incredible, they've aged really well & still sound as fresh & exciting as they did 4 decades ago. It's great to have both of these albums reach a whole new audience of hard rock fans.
Score 7.5/10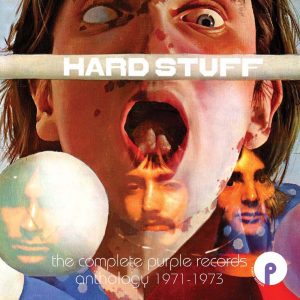 Track List
DISC 1 – BULLETPROOF
1 Jay Time
2 Sinister Minister
3 No Witch at All
4 Taken Alive
5 Time Gambler (Rodney)
6 Millionaire
7 Monster in Paradise
BONUS TRACKS
8 Hobo
9 Mr Longevity – Rip
10 The Provider – Pt. One
11 Hobo (Bullet Single, A-Side – 1971, Pur 101))
12 Sinister Minister (Bullet Single, B-Side – 1971, Pur 101)
13 Jay Time (A-Side – 1972, Pur 103)
14 The Orchestrator (B-Side – 1972, Pur 103)
15 Monster in Paradise (Early Mix)
DISC 2 – BOLEX DEMENTIA
1 Roll a Rocket
2 Libel
3 Ragma
4 Spider's Web
5 Get Lost
6 Sick 'N' Tired
7 Mermany
8 Jumpin' Thumpin' (Ain't That Somethin')
9 Dazzle Dizzy
10 Bolex Dementia
BONUS TRACKS
11 Inside Your Life (A-Side – 1973, Pur 116)
12 (It's) How You Do It ! (B-Side – 1973, Pur 116)
Release Date
21st July 2017
Label
Purple Records
Checkout Hard Stuff HERE & purchase the album HERE