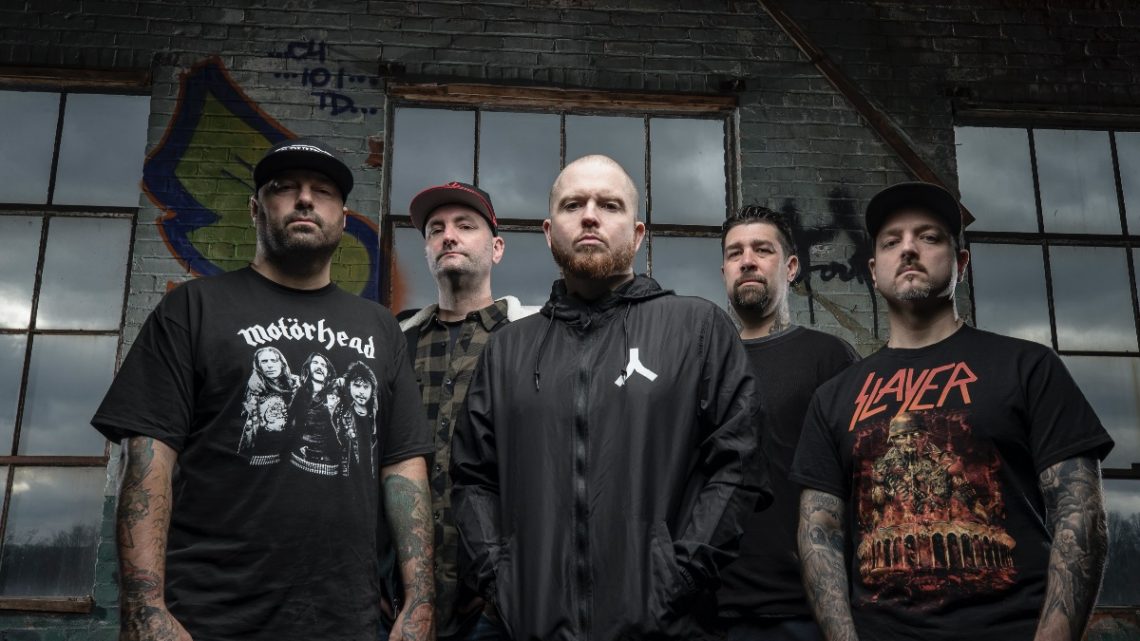 Hatebreed – Weight Of The False Self – CD Review
27th November 2020
0
By
Donk
A few years ago, wow, maybe a little more than a few, (where does the time go?!) Anyway, as I was saying, we went to New York for our holiday. We had saved for years and had the best time. While we were there, don't worry I'm getting to the point, we went to the Natural History and I got a big, XXXL hoodie with a dinosaur on it.
That hoodie is like a comforter to me. I get excited to put it on because it is what it is. It doesn't have any bells and whistles on it. It is a ridiculously comfortable hoodie, with a dinosaur on it.
Hatebreed, to me, are like that comfy hoodie. You can pick a Hatebreed CD up and know exactly what you're going to inject into your eardrums and it's going to be comfortable. Crushing riffs, sublime guitar tones, thundering bass and a little sparkle of cymbals. All topped off with Jamey Jastas distinctive vocals.
Weight Of The False Self starts exactly as you would expect with the above list in folds. From rotting heads in Let Them All Rot to making your mark in the world and making a difference with the tracks Set It Right (Start With Yourself) and the title track Weight Of The False Self I feel like I'm wrapped up in my hoodie, yet wanting to throw down to the breakdown in Instinctive. Comfortable.

But then, there are some parts that don't make feel so comfortable. Its just placement of certain parts, I think. For instance, the solo in Cling To Life, I just don't get it. I feel its been added in to give the album more flavour, but it really doesn't need to be there. Going from heavy ass chuggathon to that, and then directly back in to heavy, just didn't do it for me.
There is a little lead fill in A Stroke Of Red, that at first I thought was out of place but actually fits now I've listened to it around 20 times. I normally do my reviews on the first few listens, but this has taken me quite a while to digest (to the despair of my editor, sorry boss.) But I feel this is repeated immediately on Dig Your Way Out, it really didn't need the little lead fill part about 45sec in!!
The rest of the album is what I would expect, mainly tracks less than 3 minutes long and full of brutality. Chugs, bass drops, screams. Yeah man, comfort. And then we end on Invoking Dominance, and things like the solo in Cling To Life make a little more sense. This track opens with a kind of ominous feeling for the first minute, with eerie lead parts over layers of ambiance. Before drop kicking you in the nuts.

It might just be me, but I don't like my comfort being fucked with. I'm all for change, hell yeah, but when I'm in the zone and slamming my head back and forth in my van at the traffic lights in my hoodie, I don't want some melodic solo that doesn't belong there breaking my groove. Maybe its me just being old, or maybe it was the producer saying "you know what would fit there perfectly?!"
Anyway, aside from my comfort being fucked with, it's a pretty solid album.
Score 7/10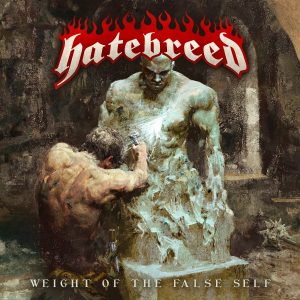 TRACK LISTING:
Instinctive (Slaughterlust)
Let Them All Rot
Set It Right (Start With Yourself)
Weight of The False Self
Cling to Life
A Stroke of Red
Dig Your Way Out
This I Earned
Wings of The Vulture
The Herd Will Scatter
From Gold to Gray
Invoking Dominance
Label – Nuclear Blast
Release – 27th November

For all things Hatebreed, click HERE and to purchase the album, click HERE
How useful was this post?
Click on a thumb to rate it!
Average rating 5 / 5. Vote count: 1
No votes so far! Be the first to rate this post.
Related