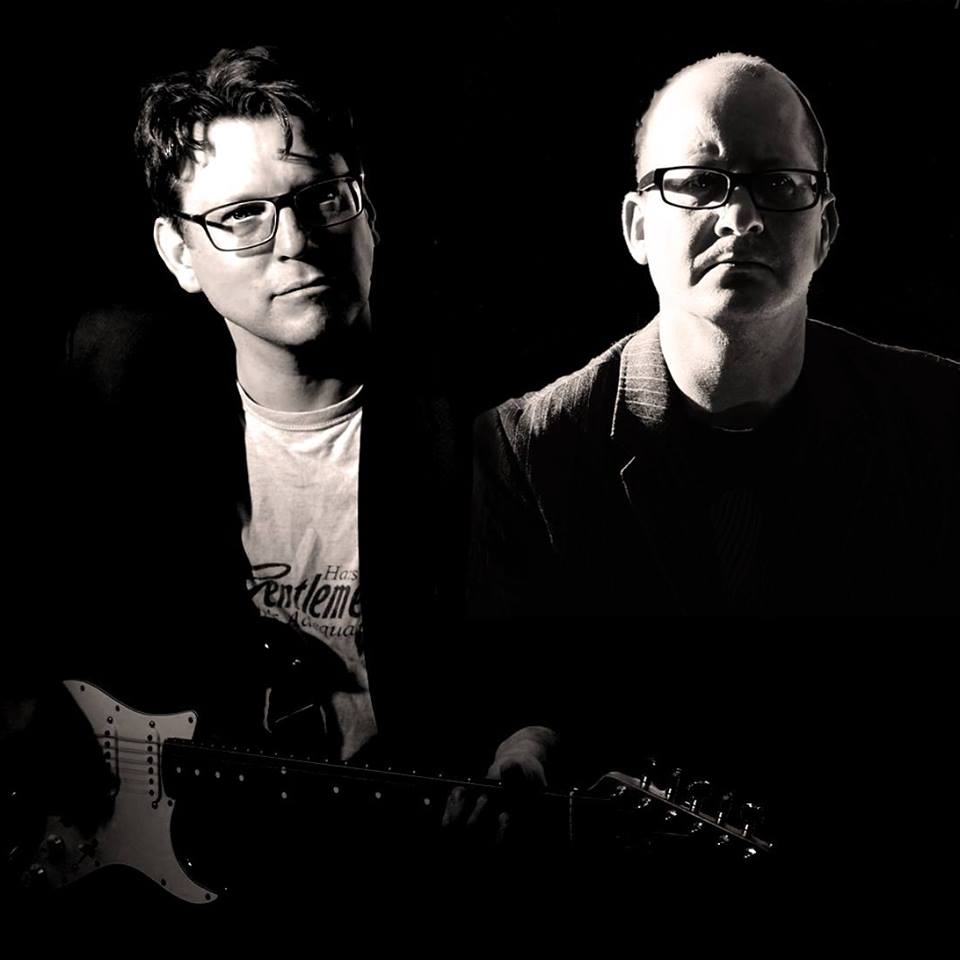 Hats Off Gentlemen It's Adequate- The Fiddlers Elbow, Camden (13/05/2018)
15th May 2018
Kicking off their first of 3 prog showcases this year at The Fiddlers Elbow, the bizarrely named Hats Off Gentlemen It's Adequate seem to have taken over the iconic Camden live music venue with a small but enthusiastic legion of supporters, press and who I can only assume to be family members.
The band themselves are sandwiched between Brighton prog outfit Servants Of Science (who, complete with 4 guitarists, deliver a disappointing set culminating in a 'Comfortably Numb' cover with some very questionable vocal harmonies) and reformed 70's prog group The Tirith (who's set is based around some nostalgic feeling, professionally written tunes). Hats Off Gents take a more straight-up rock approach than their contemporaries, with the proggy elements only creeping their way into a few tracks.
It's their live performance that's most notable, though. Made up of just two, very enthusiastic members, the bulk of the music heard in their set comes from a backing track. It works, with the sound they produce sounding roughly the same as their studio efforts, but the lack of actual band takes something away from the performance and it ends up feeling like I'm waiting for my turn at Guitar Hero while my mates play. They do have a flautist for a few tracks, though. Guitar Hero doesn't have a flute option, so they're one step ahead there.
Song-wise, they're actually pretty strong. Opening with 'Almost Familiar', a track which really does as it says and gives off a strongly recognisable sound, moving through a few heavier pieces, their set is mixed and exciting. The highlight falls with 'Last Man On the Moon' which quite deservedly landed a place in a recent Prog Magazine compilation. Its immensely catchy chorus combines some excellent vocal harmonies with a tune that's been buzzing around my head all night. A few heavier tracks inspire some jolty, jumpy movement from the bassist, who, while wearing one glove like a pub dwelling Michael Jackson, occasionally lets the excitement deter from his time keeping. The semi-screamed vocals in these heavier tracks aren't delivered in the most tuneful way, but they help to form some kind of oxymoronic prog-punk that I'm just going to assume is intentional. One particular flute solo towards the end is bordering on virtuosic, and the guitar tone throughout is often reminiscent of David Gilmour, and despite the feeling that I was intruding a family gathering, the discussion and intimacy between the band and the audience is refreshing.
Despite not being the most well produced and musically perfect show in the world, Hats Off Gents do provide some quite innovative and interesting semi-prog tracks which made me want to check out their newest album, and I'd say that was a job well done.
Hats Off Gentlemen It's Adequate return to The Fiddlers Elbow for two more prog showcases this year.
For all things Hats Off Gentlemen It's Adequate, click HERE