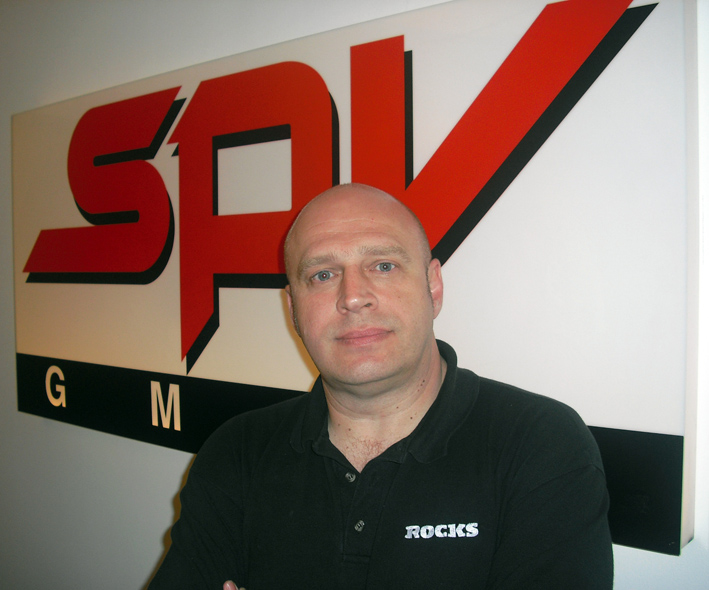 Steamhammer Label Manager Olly Hahn Interview
15th May 2018
I was lucky enough to get hold of Olly Hahn, the label manager and A&R / Product Manager International of the record label STEAMHAMMER for a chat. As you'll see, he really is a lovely guy.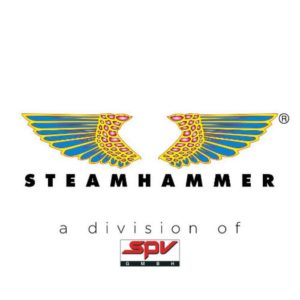 First things first. Thank you for taking the time to answer these questions as I know you're a very busy man.
No Problem, my pleasure
SPV has been around since 1984, released many significant Heavy Metal albums by artists such as Kreator, Suicidal Tendencies, Evildead, Sodom and Magnum. SPV has been a trailblazer for the genre.
When we started with Steamhammer we were lucky that we could start with bands like Destruction, Sodom, Steeler, Zed Yago and Iron Angel as well as licence products like Metal Church, Trouble, Leatherwolf and Laaz Rockit. So we had a good start, yes.
What do you think makes SPV/Steamhammer as successful as it is & why it's survived for almost 35 years as an independant label?
I think that we always released quality product. We also tried to release the products in a good worthy packaging and give the fans value for money.
You're a man who wears many hats from being the Label Manager as well as A&R/Product Manager what is your day-to-day like?
Before SPV I worked 10 years as head of promotion at the company CMM. In 2001 I switched to SPV as an A&R and the first bands I signed were Magnum, Rage and Yngwie Malmsteen. But then I realised that I could do more when I work as a product manager so I did Motörhead and Whitesnake for example which was great. Since 9 years I'm both….A&R and Product manager which is a challenge but totally fulfilling
Do you deal with the artists direct? If so in what capacity?
Most of the time I deal with the artists directly like with Tom Angelripper of Sodom, Tony Clarkin of Magnum or Axel Rudi Pell. Only a few have a manager right now but yes most times I develop all ideas with the artists directly which is sometimes a treat…sometimes not….😁
Whose came up with the concept of packaging the vinyl with a CD copy of the album? (genius idea & more labels should take note)
To be honest it was a team idea. We figured out that most of the people who are buying vinyl versions put these in their shelf only to have it….with the CD they also could hear the album in the car or wherever they want. And most of our fans are a little bit older so that they are not really into downloading the stuff.
What's been the worst decision you've ever made?
To sign some bands which I don't wanna name but sometimes you wonder where they live and why they chose to be musicians. I'm glad that there is only a handful.
What's been the best decision you've ever made?
To sign a lot of bands which I also don't wanna name but it's a cheer to work with them. I'm glad that there may of them.
What would you say is the most fun part of your job & the worst part?
The most fun part is that every day is different…there is no routine, always something new. Worst part is to do budgets sheets, excl files etc…..I like more to develop things and plan campaigns.
Where do you see SPV in the future?
Last year we went into a digital relationship with The Orchard which makes us up to date for the next years digitally. We also have a lot of bands for the next 5 years….so we take it step by step.
Are there many re-issues of long deleted albums in the pipeline, if so are there any you could mention?
Yes…we have vinyl re-releases from Sodom, Magnum, UFO, Axel Rudi Pell and Freedom Call in the pipeline for this year.
I can honestly say that All About The Rock have really enjoyed working with you over the last few years and fingers crossed it'll continue for many more years to come.
I can only say the same…always a pleasure and I'm sure we will continue this relationship in the future.
Thank you for taking the time to answer these questions. Is there anything else you'd like to say specifically to our readers?
Thanks for the questions and thanks to all the fans who bought Steamhammer albums……there will be new ones in the next weeks and months from Fargo, Space Elevator, Night Demon, Mad Max, Mob Rules, The Unity, The Rods and many more!!!!
For all things Steamhammer & SPV click HERE