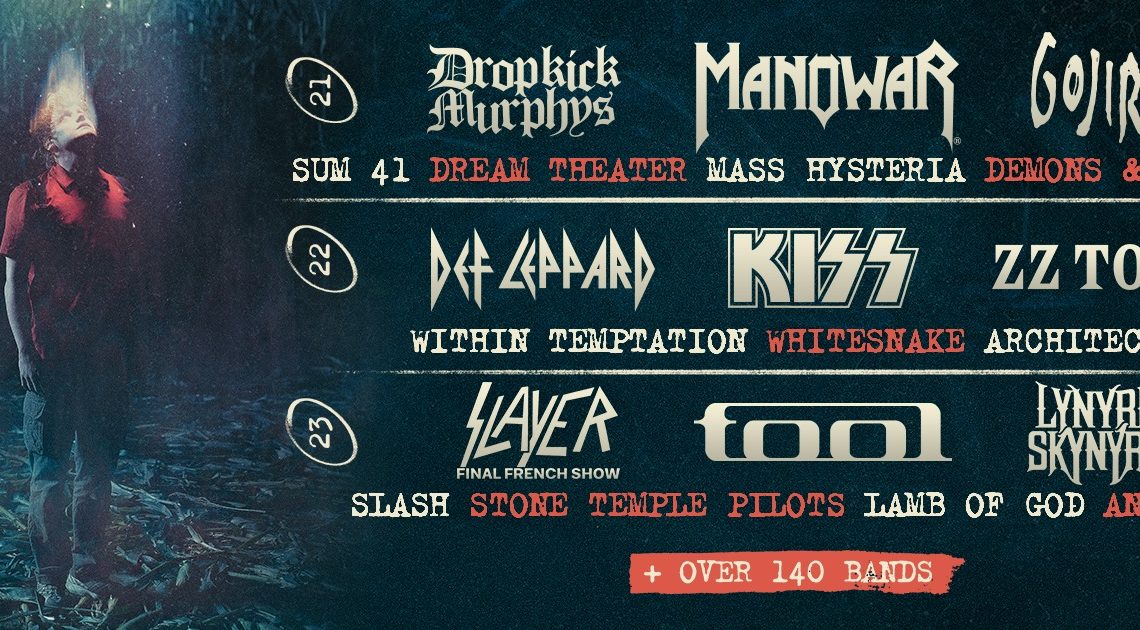 Hellfest and Knotfest 2019
20th February 2019
Each year hundreds of thousands of people from the entirety of the globe descend on a small town on the west side of France. Clisson, home of one of the best festivals on the planet, Hellfest.
What makes Hellfest one of the best festivals? I hear you ask. The line up for one. Each year it is like they have stepped up to the bar and raised it. KISS, TOOL, Manowar, Def Leppard, Slash, Whitesnake, Dream Theater, Slayer, Gojira, Lamb Of God, Dropkick Murphys, Sum 41, King Diamond, Cannibal Corpse, Cult of Luna, Conan, Beartooth to name but a few! With over 140 bands on six stages over three days the festival has something to quench even the most obscure of thirsts. And to top it off this year is even more special with a fourth day on the legendary festival fields. https://www.hellfest.fr/line-up/
On Thursday the 20th Hellfest is taken over by the insane and mighty Slipknot who are bringing their Knotfest France edition to those hallowed grounds. Slipknot, Amon Amarth, Sabaton and Behemoth make up some of the acts that will be using the two main stages for the day before Hellfest. https://knotfestfrance.com/lineup
Unfortunately the three days passes for Hellfest sold out in record time this year but fear not as day tickets are available and so are Knotfest day tickets which can be found through the website. If you are desperate to get your full Hellfest fix this year then I would be quick and keep your eyes on the Argon Events page – https://www.argonevents.com/events/all-events/hellfest/ as they tend to release packages around the end of February when all the cancellations etc have been complied. Argon really is a great way to experience the festival without having to worry about arranging all your on travelling.
And don't forget to join the UK Hellfest Chapter on Facebook so you can make out a few friendly faces in the crowd! And I will hopefully see you there, if you do see me, don't be shy and come say hi!