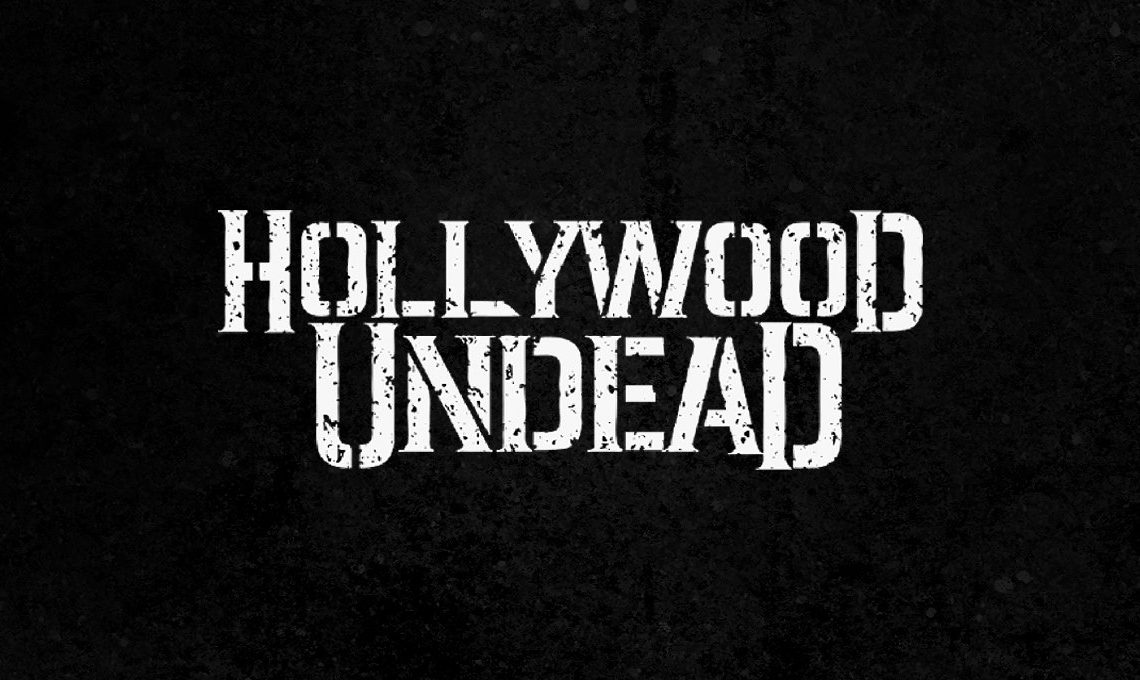 Hollywood Undead: Cardiff Great Hall (04/05/19)
8th May 2019
­While May 4th may very well be recognized as Star Wars Day in the bespectacled eyes of many, the force was strong in the Welsh capitol this past Saturday for entirely different reasons, as Cardiff found itself under the attack of a certain 'Undead Army'. Yes, Los Angeles rap/rock ensemble HOLLYWOOD UNDEAD were in town over the weekend, and not only was this the last night of their current European run, it was also their first time playing Wales! Odds on things were about to get messy, as fans eagerly awaited to catch J-Dog and co to celebrate the bank holiday in style. However… there was the little matter of the support to come first, and tonight there would be only LOATHE opening proceedings.
The Liverpool-based 5-piece are generally speaking new kids on the block, having only formed in 2015, but they've quickly risen to prominence as one of the UK's hottest new alternative metal prospects (Especially following their acclaimed split-EP with SharpTone Records label-mates HOLDING ABSENCE). With their blend of traditional metal riffs, sweeping ambient prog elements and crushing metalcore stylistics they're somewhat heavier than tonight's headliners but it doesn't stop them winning over the early punters.
Tracks like "White Hot" and "Servant And Master" off of that very split-EP combine elements of almost djent brutality, and DEFTONES-inspired shoegaze for a remarkable sonic onslaught. The rest of their set mainly comprises of tracks from their debut album "The Cold Sun" and again, tracks like "Dance On My Skin" and "It's Yours" deliver with an unmistakable, heavy-prog aesthetic. It's not what tonight's crowd came to see, but the weight of the sound was still appreciated; Loathe by name but they perked more than a few interests tonight. [6]
You could virtually feel the anticipation that filled the Great Hall then, and excitement didn't take long to reach fever pitch as that Undead Army eagerly awaited their boys to hit the stage, and they do so in style. With a gimmick Hollywood-Sign backdrop and even a couple of pyrotechnics they quite literally wanted to make sure they not only finished the tour with a bang, but left their mark on Wales too, and boy did they! With a back-catalogue brimming with anthemic crowd favorites, they had the venue eating out of the palm of their hands from start to finish…from the riff-heavy intensity and harmonic gang vocals of "California Dreaming", to the sleek, up-tempo rap/rock hooks of "Gravity" and the alternative hip-hop electronica of "Riot", which incites incredible sing-along's; there's not a single person in attendance not bouncing at this point.
By the time the band wrap things up with their closing encore of "Day Of The Dead", every single person here has becoming a pulsing throng of pumping fists and sweaty adoration, as credit to the crowd tonight they haven't stopped. They've clearly been waiting a long time to see their heroes play Wales and it shows; very rare has a band been so seemingly universally appreciated by the entire audience and it's naturally reciprocated, with the band thanking everyone for such a send-off. With a new album apparently scheduled for a 2019 release, fans won't have long to wait to hear new music, and given the bands reception tonight alone, let alone the rest of the tour, they might be back a lot sooner than you think. Hollywood Undead are very much alive and kicking…[9] Set List
Whatever It Takes
California Dreaming
Undead
Renegade
Been to Hell
Dead Bite
Gravity
Comin' in Hot
War Child
Another Way Out
Bullet
Riot
Bad Moon
Broken Record
Hear Me Now
Encore:
Everywhere I Go
Day of the Dead