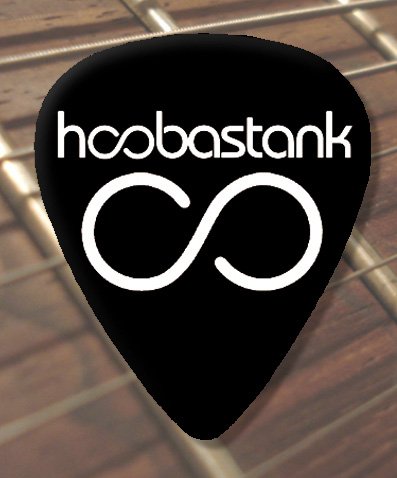 Hoobastank – Push/Pull
14th May 2018
One of the biggest successes on the noughties for rock and metal came in 2003 when Hoobastank properly hit the scene with their incredible second album The Reason, it's self-titled track shot to number 1 throughout the world and put the Californian quartet on the Hard Rock/Post-Grunge map; the reality is, their debut self titled album also brought them plenty of notice with their hit single 'Crawling in the Dark' and 'Running Away' which was the more successful of the two. With the inclusion of 'Losing My Grip' on the hit film The Scorpion King, the album went platinum; jump forward to their third album and Hoobastank bared their teeth to the hard rock world which some seriously heavy tracks and although Every Man for Himself didn't hit the same dizzy heights as its predecessors, the album was a big hit for die-hard fans. Since then, Hoobastank has released another two albums in For(n)Ever and Fight or Flight in 2009 and 2012 respectively. It has been 6 years since the release of Fight or Flight and recently the single 'More Beautiful' was released for fans to get a taste of things to come… well, let's just say, oh dear. So with some trepidation, let's delve deep into the 6th album, Push/Pull.
Opening with 'Don't Look Away', the tell-tale signs of things to come came in the distortion of Doug Robb rings out, yet his vocality comes through far more clearly within the chorus and pre-chorus, the bass lines are prominent and yet the lack of guitar starts to feel odd. This becomes a common theme throughout the album, as the loss of rhythm and lead guitar, replaced by the plink-plink of electric throughout the title track 'Push/Pull'. What has happened to a ban that I adore? The Maroon 5-esque 'More Beautiful' brings out more oddities with Doug's vocals pulling in odd directions with lots of high-pitched tones which puts strain on your ear drums. It's like a cat being strangled and dropped into a vat of boiling water. The overall sound of the album comes across with this unusual synthesised overlay that dominates every orifice of the tracks, like an unwelcome family member at a get together.
Next up comes the cover of Tears for Fears 'Head Over Heels' which isn't bad, however, Doug's new found vocal whine comes back with a vengeance in parts which disappoints, making this cover listenable but forgettable… on the plus side, at least they played full homage to the original right down the vocalisations where needed. 'True Believer' gives us a small take of what Hoobastank could bring us, albeit an unplugged version when compared to 'Same Direction' or 'Out of Control' from their smash hit album The Reason, or 'Born to Lead' from Every Man For Himself, even 'The Reason' has more punch. By far the best track on the album came in the guise of 'Better Left Unsaid'; the bass lines were strong and were fully backed up by some decent drum beats that didn't sound robotic or computerised with no soul. The guitar lines had more of an upbeat tempo, bordering a rhythmic balance that actually belongs, yet it still felt like it missed that je ne sais quoi that is Hoobastank of old. Of course, it was back to normal for the album with the beige 'We Don't Need the World' which then hopped into the funky bass lines of 'Buzzkill', which was let down by the lack of attack from the guitar work and drumming. In truth the whole album was let down by this aspect, 'Fallen Star' once again follows this tradition of a dog with no teeth gumming on its prey. Actually that analogy works perfectly for the whole album, it's toothless, with moments of a cat in a bag being kicked. There is being safe and then there is being beige and that's being polite. I'm sorry guys but the wait of 6 years for this, is very disappointing; bring back the Hoobastank we all love and adore.
For Fans of… For this Album? Maybe Maroon 5, at a push
Score 4/10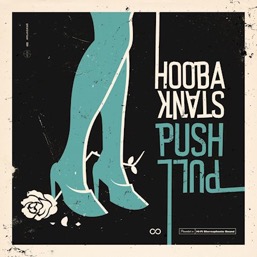 Tracklist:
1.     Don't Look Away
2.     Push Pull
3.     More Beautiful
4.     Head Over Heels
5.     True Believer
6.     Just Let Go (Who Cares If We Fall)
7.     Better Left Unsaid
8.     We Don't Need The World
9.     Buzzkill (Before You Say Goodbye)
10.  Fallen Star
11.  There Will Never Be Another
Record Label:
Napalm Records
Release Date:
25th May 2018
Check out Hoobastank on Facebook, Pre-order Push/Pull here. Note that the pre-order is MP3 only at present unless you get the album from the USA, in which case look here.