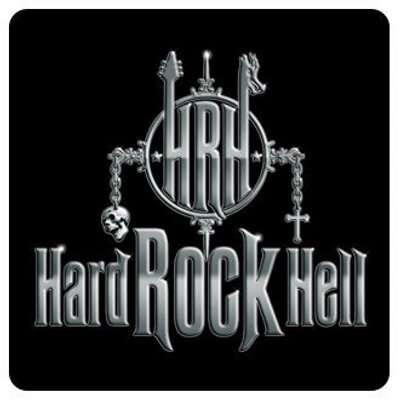 HRH DOOM vs HRH STONER ANNOUNCE MORE BANDS
3rd February 2016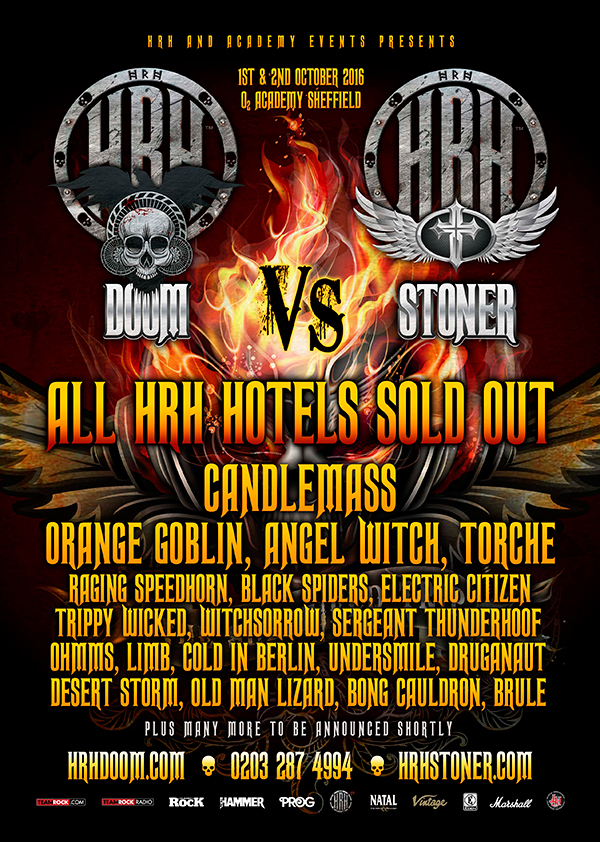 Angel Witch, Electric Citizen & Black Spiders head up another batch to be added to HRH Doom vs HRH Stoner this October
As all hotels virtually sell out for the latest HRH experience, HRH Doom vs HRH Stoner are pleased to add even more bands to an already exciting line up.
NWOBHM Dark Lords, Angel Witch, local heroes Black Spiders and a rare appearance by Female fronted, Ohio rockers, Electric Citizen.
Other superb home-grown talent to be added include Trippy Wicked, Undersmile, Old Man Lizard, Bong Cauldron & Brule with another batch to follow shortly.
HRH Doom vs HRH Stoner takes place at the O2 Academy Sheffield and is a 2 stage, 2 brand, 2 day event on the 1st & 2nd October 2016.
The last of the tickets can be booked online @ www.hrhdoom.com or ring Harri on 0203 287 4994
Latest line up stands as
Candlemass
Orange Goblin
Angel Witch
Torche
Raging Speedhorn
Black Spiders
Electric Citizen
Trippy Wicked
Witchsorrow
Sergeant Thunderhoof
OHMMS
Limb
Cold in Berlin
Undersmile
Druganaut
Desert Storm
Old Man Lizard
Bong Cauldron
Brule
With more to come shortly