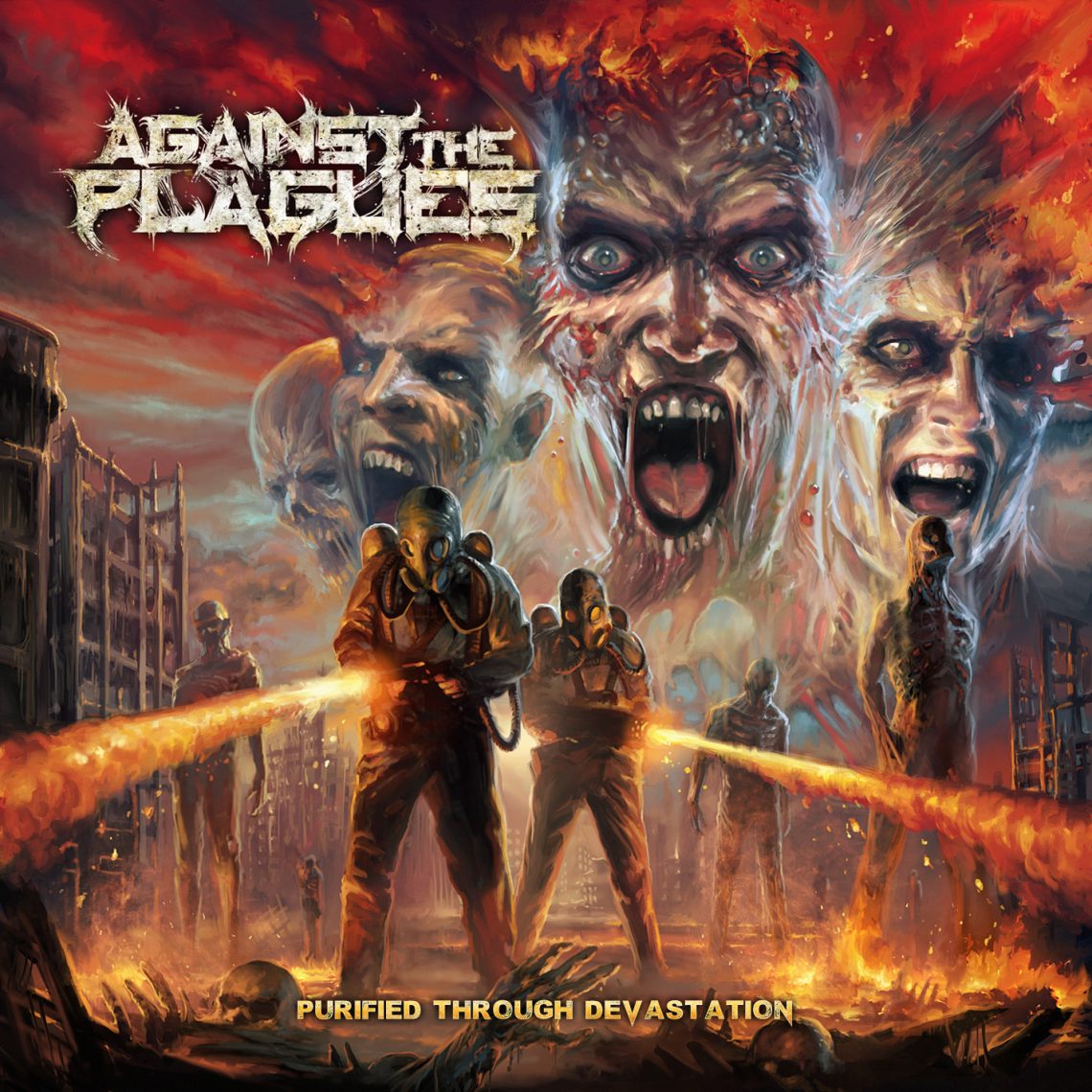 Against The Plagues – Purified Through Devastation CD Review
2nd February 2016
0
By
Fraser
As the world the it's mother knows, extreme metal is one of the many loves in my life – it's right up there with chocolate, beer, and my girlfriend. And boy oh boy, are Chicago's Against The Plagues extreme or what! With eleven years and five releases under their spikey leather belts, they are certainly no new kids on the block and their experience shows with what is an incredibly mature and interesting new record, Purified Through Devastation.
Purified… kicks off hard with Man's Modern World. Opening with hard-hitting, fast paced guitar work accompanied by tight, mechanical drumming, you get a feel in the opening seconds that this is not an album for the faint of heart. Packed to brim with riffs and insane drumming, Man's Modern World is a perfect sampler of the many elements you will hear on this album. Following is one of my favourite tracks from the release, All Flesh Had Corrupted. A truly epic piece of metal, it sways between pure death metal and Dimmu Borgir-esque symphonic black metal elements. The melody is in full swing here, and it is one of the catchiest tracks on the release. Definitely a standout song!
Next up is Praetorian Icon, which takes a more standard death metal sound. The symphonic elements are toned down here, and the vocals and guitar work focus more on the guttural brutality of death metal over the sinister black metal sound. The first half of Theokratia continues in this vein – somewhat simplistic if compared to the opening two tracks, yet the pummelling heaviness and catchy riffs prove that this slightly more simple approach is not a bad thing. However, during this almost 8 minute masterpiece, things take a more blackened turn, and Theokratia becomes another highlight of the album.
TerrorForm
opens with news reel samples, before the thrashy, blackened death metal starts to spew forth from the speakers. Catchy riffs and chaotic leads are found here a'plenty, and the vocal performance is simply awesome. Following this tasty little slice of brutality is
Extermination Event
, which features an intro of air raid sirens, building into the fast, heavy, chaos.
Extermination Event
has a bit of a
Vader
feel to it at times, which is certainly no bad thing.
Purified… then moves onto the atmospheric Falling Further – a short, piano driven interlude that is drenched in melancholy. The interlude ends with some muffled growls, before Enblightened hits like a brick to the face. Relentlessly heavy, catchy at points and featuring some more stunning guitar work, Enblightened is a fantastic track and it wouldn't surprise me if the band made this a feature in their live set. Purified Through Devastation comes to a close with Enemy Herein, which is exactly what you would be expecting from Against the Plagues at this point. It is heavy, fast and catchy at points. It expertly dances the line between black and death metal, with some symphonic and thrash elements thrown in for good measure.
Against The Plagues
have outdone themselves with this release, for sure. With aspects from each of the Unholy Trinity of extreme metal – black, death and thrash – combined with symphonic elements,
Purified Through Devastation
is more than just another run of the mill, down-tuned, blast-beat driven, extreme album – it has a distinct and enticing sound that can be enjoyed time and time again. It is a must have for any lover of extreme metal, a fun and energetic listen that will have you snapping your neck along in no time.
8.5/10

ALBUM INFO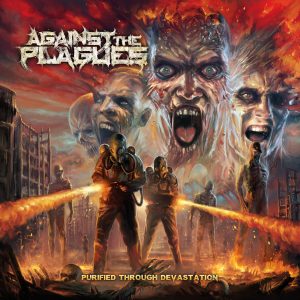 Track List:
1. Man's Modern World
2. All Flesh Had Corrupted
3. Praetorian Icon
4. Theokratia
5. TerrorForm
6. Extermination Event
7. Falling Further
8. Englightened
9. Enemy Herein
Release Date:
18th December 2015
Record Label:
Non Servium Records
For Fans of…
Dimmu Borgir, Behemoth, Abysmal Dawn
How useful was this post?
Click on a thumb to rate it!
Average rating 0 / 5. Vote count: 0
No votes so far! Be the first to rate this post.
Related
About the author
This bearded wildman from North of the wall survives the harsh ever-present winter of Scotland on a healthy diet of thrash, death metal and beer.