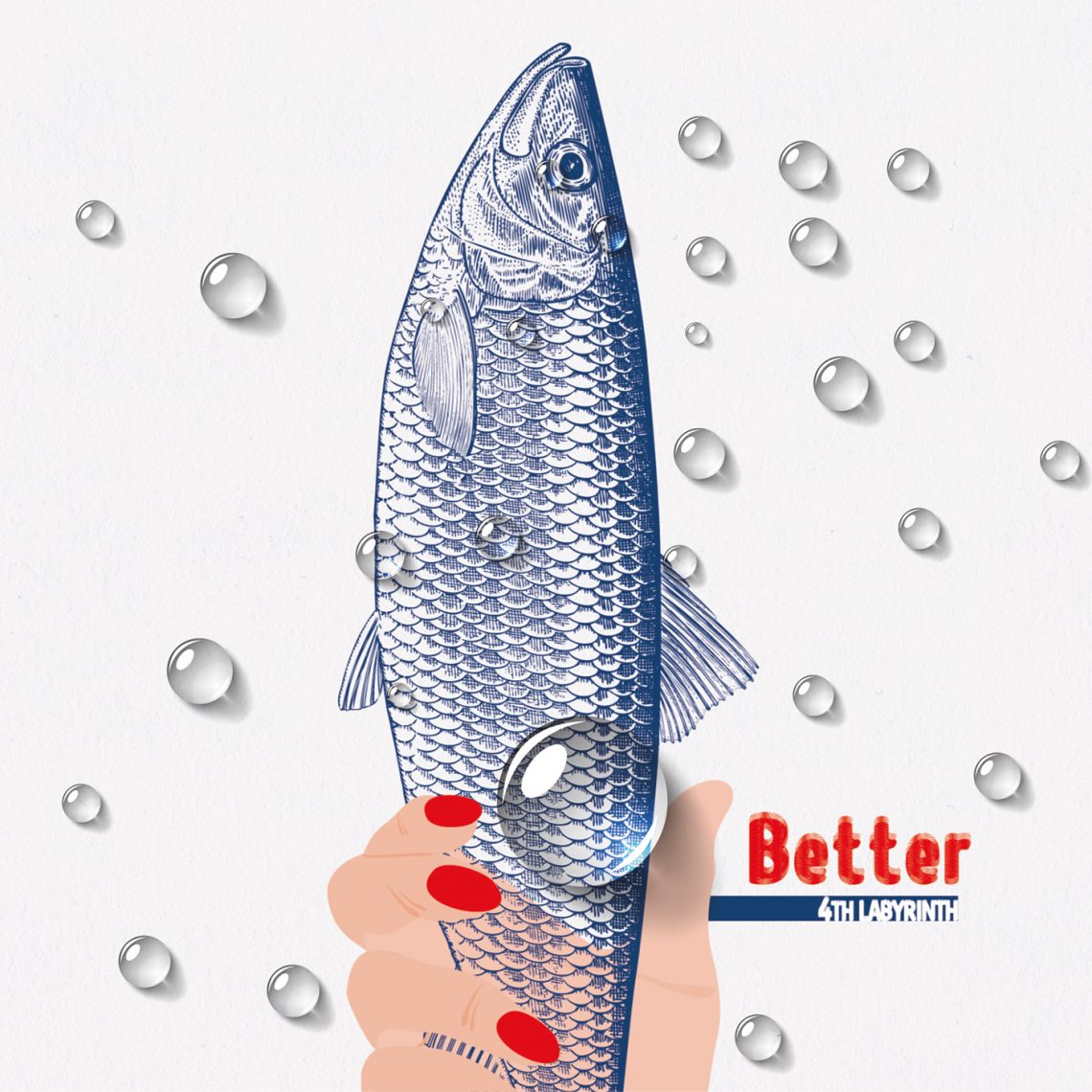 HRH Prog's 4th LABYRINTH Announce Anticipated Follow-Up Album 'Better' Set for Release on October 4th 2019
25th July 2019
The announcement comes hot on the back of a busy year for the multi-award winning Cambridgeshire quartet; one which has seen them gracing the stages of prestigious festivals and venues around the country alongside the likes of Carl Palmer, Focus, and Dan Reed Network, to name but a few. Enthusiasm surrounding the band has been palpable since the release of their debut album, 'Quattro Stagioni', which was unveiled back in 2015 to both public and critical acclaim; described by the BBC's Sue Marchant as, "[music] from the heart" and lauded by Fireworks Magazine for "perfectly combining their masterful talents and musical tastes to forge a unique Rock sound," 4th Labyrinth set the bar high early and now return with a passion to prove they can scale to even greater heights, or do 'Better' if you will.
Masterfully self-produced by frontman and experienced sound engineer Marcel Kunkel, the new album is a deeply personal showing from four accomplished musicians brought together by a sheer love of the craft. An intricate combination of classic rock, prog, and modern flair, all packaged with a symphonic quality, the result is a truly unique sound that harkens back to icons past whilst presenting something altogether new and exciting.
Frontman Marcel said of the new album, "Whenever I see a rock band without a Hammond or any other keyboards, I miss something. I grew up with bands like Deep Purple, Pink Floyd, Queen, Van Halen, Toto and some East German equivalents. All these bands utilise keys in their sound. It was these bands' sound that made me want to play keys in the first place.
"I really felt like making a statement with the second record was important. I'm really proud of what we have achieved. These are not just songs for me. These are stories, written because of things that happened to me. It feels good to put them out and share them.
"I still can't believe we've recorded all of this in my own house. I would never have thought it possible. Recording the band playing together was the right decision. I can really hear how it's all melded together."
'Better' will be available on all major digital platforms as of October 4th, with physical copies of the album also available via the band's official store, and of course at live performances around the country.
4th LABYRINTH: L-R: Andy Cross (Lead Guitar), Claudia McKenzie (Bass), Marcel Kunkel (Lead Vocals, Keyboards), Tom Winch (Drums)
LIVE DATES 2019
Buckfest, NISA Introducing Stage
Saturday 20 July 2019
Tickets: SOLD OUT
Buckden Village Club, Burberry Road, Buckden, St Neots, PE19 5UY
Cambridge Rock Festival
Friday 26 July 2019
Tickets: https://www.cambridgerockfestival.co.uk/tickets
Haggis Farm Polo Club, Barton, Cambridge, CB23 7PZ
www.cambridgerockfestival.co.uk
NMG Awards
Friday 6 September 2019
Tickets: https://www.theapex.co.uk/whats-on/
1-2 Charter Square, The Arc, Bury St. Edmunds, IP33 3FD
Balstock Festival
Sunday 15 September 2019
FREE ENTRY
The Engine, 3 Station Road, Baldock, SG7 5BS
Heavy Metal Mayhem
Friday 20 September 2019
Tickets: https://www.wegottickets.com/event/468431
Saffron Walden Town Hall, Market Place, Saffron Walden, CB11 1HR
Album Launch Party
Friday 4 October 2019
Tickets: https://www.storeysfieldcentre.org.uk/event/2019/10/4th-labyrinth/
Storey's Field Centre, Eddington Avenue, Cambridge, CB3 1AA
Gravity Festival
Saturday 19 October 2019
Tickets: https://www.seetickets.com/event/gravity-festival-uk/the-station/1405495
The Station, Cannock, Staffordshire, WS11 1WS
HRH Prog VIII (London)
Saturday 26 October 2019
Tickets: SOLD OUT
02 Shepherd's Bush Empire, Shepherd's Bush Green, London, W12 8TT
HRH Prog VIII (Sheffield)
Sunday 27 October 2019
Tickets: http://www.hrhprog.com/product-category/prog-8-2019-sheffield/
02 Academy, 37-49 Arundel Gate, Sheffield, S1 2PN
Area 88, Milton Keynes
Friday 14 December 2019
Tickets: TBA
93 Alston Drive, Milton Keynes, MK13 9HF