Idlewar – Impulse
12th September 2016
Idlewar are set to release their debut album to a fan base who are just chomping at the bit for this.
To coincide with this release the guys are going out on tour with Stone Broken who have just signed to Frontiers. So who knows, maybe Idlewar will become label mates. One hopes so.
The album is a mix of stoner sludge, doom, blues & monstrous riffs. It's a dark sounding album & the lead track off the album Criminal is a perfect example of what this band are capable of.

James Blakes vocal is a really cool sounding classic rock vocalist, Peter Pagonis drums have a Bonhamesque big sound & as for Rick Graham's guitar work has staccato & off kilter chord structures that are not only jarring but incredibly groove laden. Whatever goes on in this trios mind when writing & recording is simply off the planet.
Production wise, there's so much bass that it rumbles like a bulldozer clearing the way for an intergalactic bypass.
It's just 10 tracks & 38 minutes of heavenly gloom & it's hard to perceive that Impulse was laid down in just 2 days.
This is a band that you're going to want to catch in small venues while you can. Idlewar are going to go from strength to strength. 
Idlewar are not just a band, they're an experience.
Score 8.5/10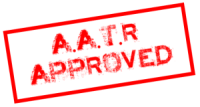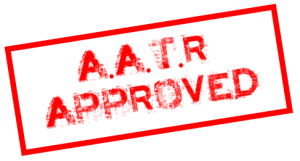 Impulse album information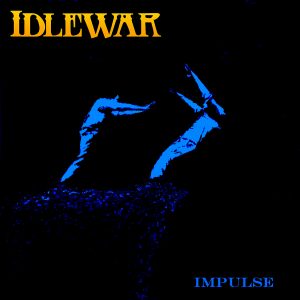 Track List
1) Stone In My Heel
2) Soul
3) Criminal
4) All That I Got
5) Innocent
6) Glory
7) Apathy
8) Damage
9) Burn All This
10) On Our Knees
Release Date
30th September 2016
Label
PHD
For fans of Queens of the Stone Age
Check out Idlewar HERE & pre-order the album HERE
Idlewar UK Tour With Stone Broken:
24th Nov – NORWICH – Brickmakers Arms
25th Nov – SHEFFIELD – The Corporation
26th Nov – LONDON – The Black Heart
28th Bov – BRIGHTON – The Hope And Ruin
29th Nov – NEWCASTLE – The Cluny
30th Nov – EDINBURGH – Bannermans
1st Dec – MANCHESTER – Rebellion
3rd Dec – PLANET ROCKSTOCK (SOLD OUT) – Idlewar only
Tickets: http://www.idlewar.com/event/2016-uk-tour-dates-ticket-links/
How useful was this post?
Click on a thumb to rate it!
Average rating / 5. Vote count: