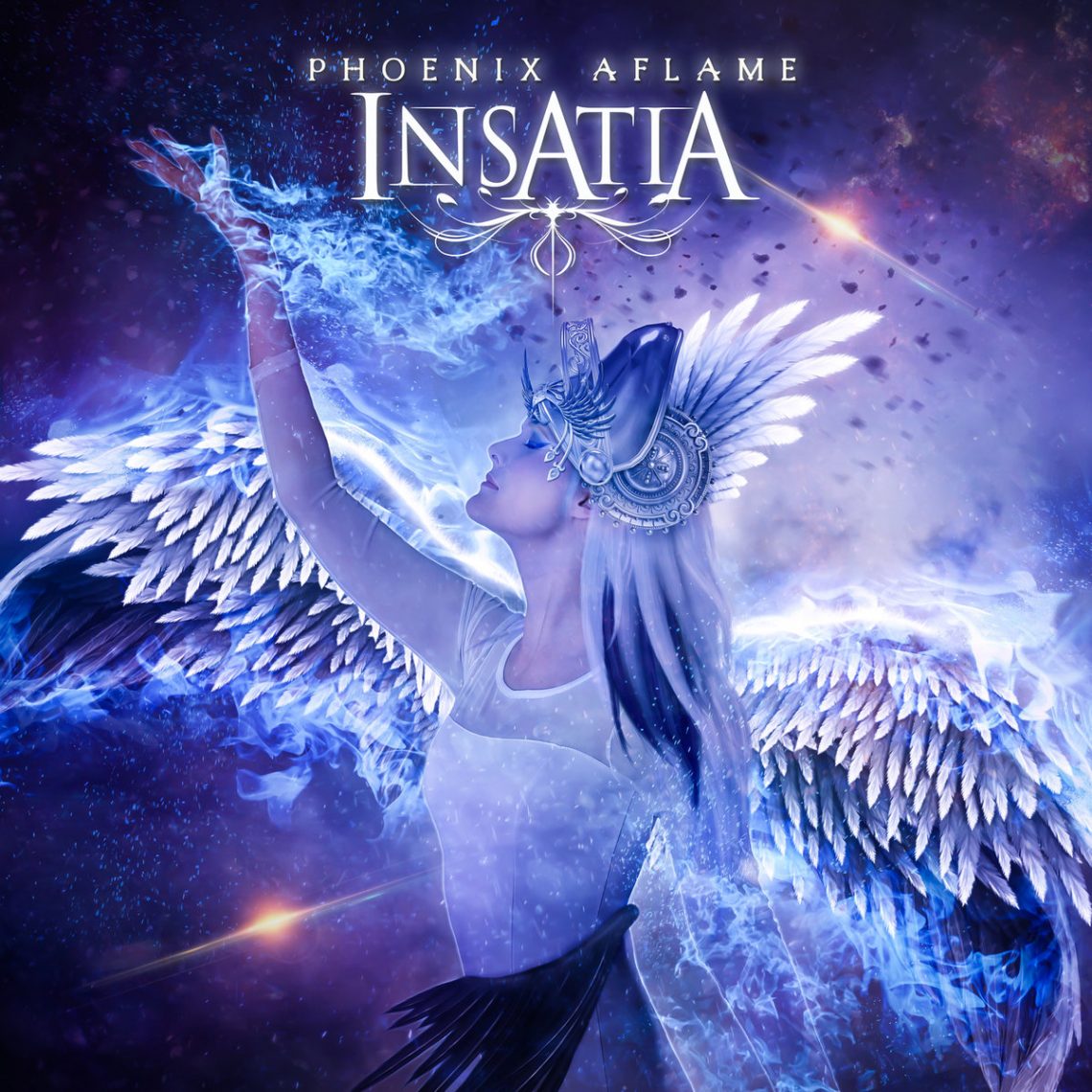 Insatia – Phoenix Aflame
25th July 2017
Phoenix Aflame is the 2nd album by Insatia, who are INSATIA I hear you scream? Well they hail from Phoenix, Arizona from the USA and were formed in 2008. The core of the band had started jamming and playing together and wrote the songs that would become the bands demo, all that was missing was a vocalist. So step forward Zoë Federoff to fill the void…without being stereotypical you can probably guess what genre of music INSATIA play? No? Well as with most female fronted bands, they play symphonic metal…now before the sexist chants start I am well aware of other female fronted bands that don't play symphonic metal (Walls of Jericho – hardcore, Mortillery – thrash, The Distillers – punk, Arch Enemy – death, Otep – Nu-Metal), however the majority of the time female fronted bands play symphonic/power metal.

INSATIA have released a pretty solid album…neither great and nothing truly awful about it, however they do need to tweak the formula. The guitar riffs are pretty solid and the solos are good, they are just nothing overall memorable. With any good symphonic/power metal band the drummer brings everything together and the drummer is very competent and is the glue that brings the INSATIA sound together and drives the songs along and controls the tempo. The main sticking point is that vocalist Zoë seems talented, however she seems to hold back on a number of tracks. Sometimes you just want her to unleash that voice and blow you away, yet she reels it back. The track she's really shines on is the curveball on the album, the acoustic folky 'Velvet Road'.
The production is slick and lends to creating the sonic landscapes that INSATIA create and want to immerse the listener. Overall this is a solid release and devout fans of symphonic metal will lap it up and metal fans will enjoy aspects of 'Phoenix Aflame'. I think INSATIA need to take a few more risks and unleash the ability they possess on the next release.

SCORE – 6/10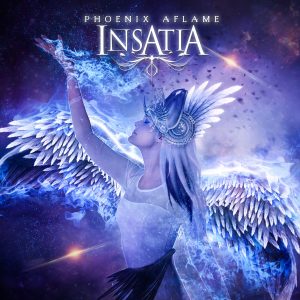 Tracklist:
1. Land Of The Living
2. Act Of Mercy
3. Memory Of A Sapphire
4. Sacred
5. We Are The Grey
6. Phoenix Aflame
7. Not My God
8. Captor And Captive
9. Velvet Road
10. Healer Of Hatred
Release Date
June 23, 2017
Label
Pitch Black Records
Checkout Insatia HERE & purchase the album HERE