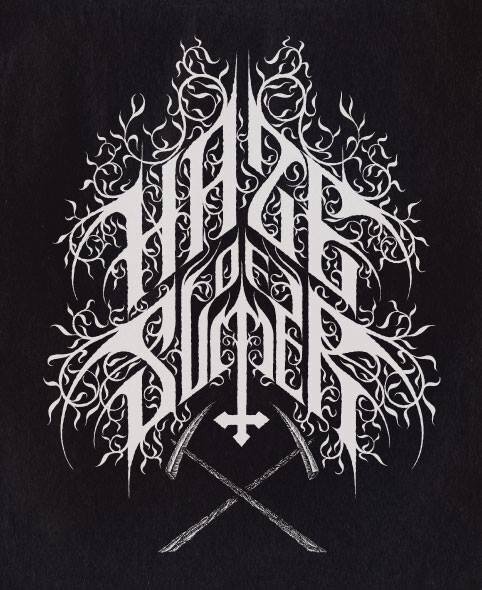 Interview with Haze of Summer
29th April 2017
I recently reviewed Znoi, the debut album from Russian black metallers Haze of Summer, saying "…this is a fantastic album, and if you're a fan of black metal, and bands that aren't afraid to push against musical boundaries and experiment, then you have to buy yourself a copy of this album…" so I was delighted when Nikita Druzhinin and Alex Klaptsov from the band agreed to an interview with All About The Rock!
Hi there – first of all, a huge thank you for agreeing to this interview and giving our UK readers a chance to learn some more about Haze of Summer!
Nikita Druzhinin: Thank you. I'm really fond of AATR, especially the audio podcasts 🙂
Could you give our readers a history of the band?
Nikita Druzhinin: It has just began, so there is nothing much to say 🙂 In December 2015 I decided to try to make my own songs for the 1st time in my life, cuz I was not satisfied with modern black metal at all. I don't want to say that I've totally changed the situation, but I finally feel relief after showing some people my own view of Black Metal in 2017. And I want to show it to as many people as possible.
Could you tell us a little about each member of the band?
Nikita Druzhinin: After I made 6 songs by myself at my home studio and created my own conception of Haze of Summer in my mind, I asked some old and new friends to take a part in recording session in the future. I really proud of album line up, cuz 50% people are not from metal scene at all. Maybe this is the reason, why Znoi sounds not in metal way sometimes.
So here we go: Alex Klaptsov from the bands Grace Disgraced and Bestial Invasion is the best musician I worked with. He provided some awesome guitars arrangements on the album; Ilya Rizaev is my old friend who went away from metal some years ago and embodied himself with his ambient project Logic Event. He helped me with synths arrangements; Rodion Lubensky is our celebrity, because of his shanson-punk band Golos Omeriki which is really popular in Russia. He did some perfect accordion samples and amazing synths arrangements; Gosha Jankowski and Alexander Vorobiev also from Golos Omeriki. They helped me with violin and balalaika. And also there were some session musicians on the record such as Arkona's Andrey Ishchenko with killing drums parts and Belf from Izmoroz with bass guitar.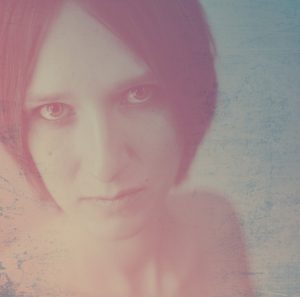 Your debut album, Znoi, has been out for a while now – what has the feedback for it been like?
Nikita Druzhinin: Oh yeah. I can see ONLY positive feedback online and I can say that it was unexpected for me. The only thing which some people can't understand is pink-blue cover art which has no logo. I saw some angry feedbacks , saying that black metal band don't have any right to release album with such art. That means that I can achieve the goal, haha 🙂
What is the writing and recording process for Haze of Summer?
Nikita Druzhinin: That's really interesting. I've created 90% of Znoi paired with Alex Klaptsov. And the most funny thing, that we saw each other for the 1st time only at the album photo session, after Znoi was recorded on 100% 🙂  So we did all the songs online but didn't know each other, haha. After that I invited all people mentioned above and let the process go in a free way. And that is it. You can easily catch it during Znoi listening.
Do you guys prefer the experience of playing live, or the recording / studio side of things?
Nikita Druzhinin: As for me, that I don't know, cuz I was the kind of person who prefer live shows more, then studio process, but now I feel that I'm on the way of changing my opinion.
Alex Klaptsov: And I like live performances very much! Especially when you can use your own sound. This is a real opportunity to test your equipment and understand how it behaves in a particular room. Also, communication with fans and emotions during performance can not be replaced by anything. I also like to make a record on studio, but nowadays we've got such specific recording standards that the guitarist is tracking everything almost in a vacuum, in isolation from his original sound. Sometimes, it throws me off my stride. Most of all I like to record a guitar at home, haha.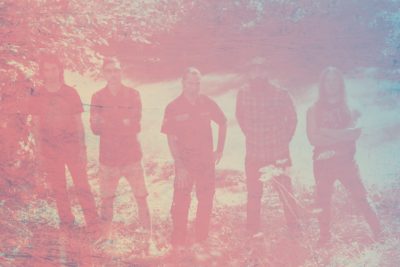 How would you describe the attitude / vision of the band?
Nikita Druzhinin: Talking about music part, Haze of Summer is "Black Metal for Everyone". I used some synthpop keys and mixed it with folk spirit during the same song and its still black metal at the same time. This is my vision. For example I'll put some SKA-punk stuff on the next record 🙂 Something like that. 
Alex Klaptsov: I'd like to say about band relations in general. For me, its a kind of synthesis of friendship and business. There should not be any obvious distortions to one or the other side, but friendship is always better than routine or obligation, I guess. Ambitions, in my opinion, should only be in a business, like way otherwise personal confrontation can destroy understanding and reduce productivity to "zero." Naturally, it is best to do what you love and take people as they are, but do not forget about personal space.
Who would you say are your main influences and / or bands you admire?
Nikita Druzhinin: For me Nocte Obducta, Lantlos and Solstafir took the great part in my music soul-making. I also found of new retro wave electronic stuff which is become bigger and bigger every day. And such bands like Hardcore Café and Neolunar had an impact on my synthpop tastes which very well hearing in my tracks.
Alex Klaptsov: I began to dream about music after I bought a tape called Manowar – The Triumph of Steel. This album forever sent me to the metal hell. But before this was the first bell: the old Iron Maiden cassette – Somewhere in Time. After it, I stopped listening to Onyx, Public Enemy and Naughty by Nature, and became a metal artist, haha. Well, I was strongly influenced by Sodom, Nile, Suffocation, Metallica, Sepultura, Bolt Thrower, Morbid Angel.
What is the Russian metal scene like?
Nikita Druzhinin: Bounded, unfortunately. I try to break these stereotypes in people's minds. Black Metal is full of right wing, but as far as I know, this situation is rapidly changing. Talking about the Russian Metal scene, there are only a few bands who could create not just a good-unique stuff, but also share it with people in perfect way. Such as Arkona and Siberian Meat Grinder which are well known all over the world. IMHO, future belongs to bands like Show me a Dinosaur and Toluca. Also, if you really want to try something unique and 100% Russian, you must try Zmey Gorynich. This is like a ray of light in the realm of darkness.
Alex Klaptsov: Now it's hard for me to appreciate the metal scene in Russia. I took a short break for gigs. But according to my observations the activity decreased slightly. There are very few really powerful metal concerts from our performers. In Moscow, solid concerts of imported bands. New commands appear little, but, they do their job very qualitatively and with serious approach, and it pleases. We also have several world-class groups for which we can be proud.
What's next for Haze of Summer? Are you guys planning on touring?
Nikita Druzhinin: We are five pieces now and preparing for live shows in active way. Hope to book a few local gigs in 2017, but there are much work on the way. Paralleling I'm finishing songs for second Haze of Summer album which will describe my vision of Autumn and Winter months.
Finally, is there anything else you'd like to share with our readers?
Sure. Defend LOVE and fight for that. This is the only pure and nature thing for living for.
Many thanks for your time today !
Znoi is out now from Sound Age Productions
Official Bandcamp
Official Facebook
Record Label lin