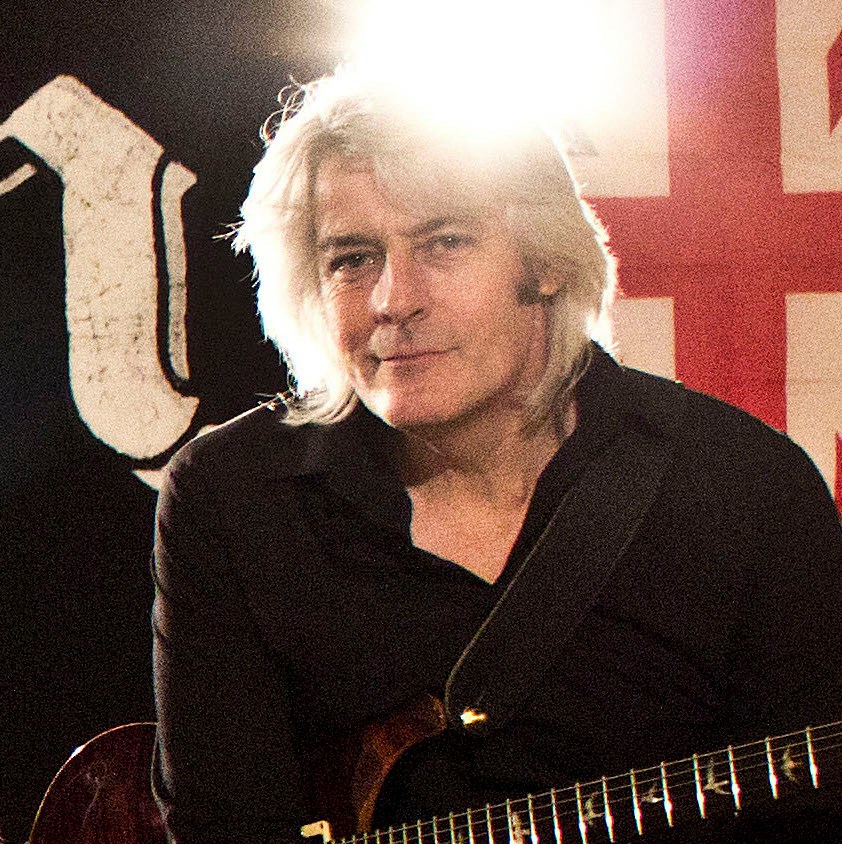 Interview with Paul Macnamara of Salem
7th July 2015
After seeing their cracking performance at Wildfire Festival 2015, I was delighted when Salem guitarist Paul Macnamara agreed to a Skype interview with All About The Rock !
Hi Paul
Hiya mate, how you doing?
Yeah good thanks. First of all, a huge thank you for your time today. I saw you guys at Wildfire and was blown away by your set – so it's great to have this chance to talk to you.
No problem.
So, how was Wildfire for you guys?
It was great – we all thoroughly enjoyed it.  We met some old friends, and made some new ones, and we thought it all went very smoothly.  I saw some great bands. Press To Meco, a trio who play proggy pop rock – brilliant, a really good band. I liked Silverjet, a bit of rock and roll. The Parallax Method, a prog metal band. And Bigfoot who I really liked. But yes we all really enjoyed it. The organisation was good. We got on stage and did our stuff. And I think we played well.  We always give it our best musically, but we also like to jump around and do a bit of headbanging and so on.  And we enjoyed it. And hopefully that came across.
Yes, it did. And it's a good thing. Because you guys having a good time reflects back on to the audience. There's nothing worse than seeing a band that looks like they'd rather be somewhere else. You guys were clearly into it, and wanted the crowd to have a good time with you, and that came across really well.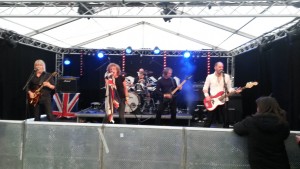 So, did you guys arrive on the Saturday, or were you around on the Friday as well ?
Well, I don't know how much you know about what we are at the moment. We're all from Hull originally – and 3 of the band still live there. Simon (Saxby) the singer lives in Tunbridge Wells, Kent, and I live just north of Bristol, so we're kind of spread out a bit. Which makes the logistics a bit tricky. So we can't rehearse every week, it's impossible. But whenever we have a batch of gigs that comes along we have some rehearsal sessions before them.
So we met up on the Friday. Simon came up to do some vocals for the new album we're recording, and then we all met on the Friday for a chat and a rehearsal. And we got to the festival on the Saturday. We played our set, hung around and took some silly photographs, as you do, and watched some of the other bands. The rest of the guys headed off Saturday evening, but I hung around for some of the Sunday as I had a few interviews to do – and it also meant I had a chance to see some of the other bands.
Excellent.
I've seen on Facebook recently that 'In The Beginning' is going to be remastered and rereleased. Could you tell our readers a little about that?
All the tracks that are going to be on the revised album are songs that we recorded in the 1980's – 3 demos and the single we did. And they were all originally meant to be demos. The idea was that we'd use them to get some awesome record deal and we'd become rock stars, but that didn't quite happen, and the band folded in 1983.
In 2009 my brother suggested i put some of it up on myspace. So i dug out my old cassette tapes, digitized them and put them up on myspace, and to my surprise people started listening to it – people from all round the world – I couldn't believe it.
So I contacted a few record companies and some of them were interested. And in the end we went with high roller records who released the vinyl record, and pure steel who released the CD. And it wasn't released chronologically, because there were certain songs i wanted to hear in a certain order – such as a trilogy of tracks we'd done, and so on. And it opens and ends with a couple of newer recordings that we'd done.
For the new release, they've taken the recordings, they can't remaster them as such, but re-EQ'd them I suppose. But I've been told they sound really really good now and more consistent – on the originally release, because the tracks were from different recording sessions, the sound wasn't consistent. And because Steffen (Boehm) from High Roller Records want this release to be a more accurate one, the tracks on it are in chronological order, and the album won't feature the 2 newer tracks from the original release.
So, it's going to sound much better and will be in the correct chronological order. And it's due to be released in the next month or so.
Awesome stuff. I'm really looking forward to getting myself a copy of that!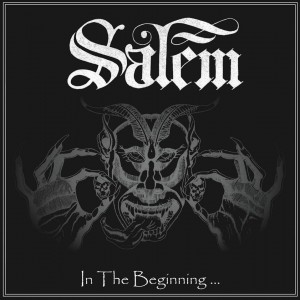 Do you get sick of telling the story of how you guys got back together? If not, would you mind telling it again for our readers?
No, I don't mind at all. It all links in with the story I've just told. So during the process of releasing the old demos, I got in contact with other guys from the band. And we hadn't been in touch for a long long time. I left Hull in 1987, Simon left in the 1990's, and we hadn't been together in a band for 25 years. We'd met up at the social thing back in the day, but since then we'd all gone our own separate ways.
So I did a bit of a Sherlock Holmes thing tracking everyone down. And everyone was like, yeah, of course we want the songs released, and we're happy for you to manage the project, Paul, so on you go. And eventually we all met up together and it was great. We'd all changed a lot, because it had been a long time, but it was great. And with the release of the album we thought we should do a gig. So we started rehearsing then did our first gig in 2010.
And during that time, when we were rehearsing, we'd be saying things like, I've written this song, or how about this song, it would be good for Salem. And they went onto the 'New Tricks' EP, because Ade (Jenkinson) has a studio now, so we recorded that there. Then in 2012 we got some gigs abroad, and we wrote some more songs which went onto the 'X Rated' EP.
And then we thought, we've written half an album, why don't we do an album? Because we all write music and in different ways there were loads of ideas, so that was great. But because we all have our different styles and influences, when we came to start putting the album together there was a bit of friction with things like, oh that's a bit lightweight for a Salem song, or that's a bit too heavy for us, and so on. But in the end we decided to just go for it and see what the reaction was – we liked all the songs, it was just a question of whether they were Salem or not. Well, in the end we decided that Salem is this varied sounding thing, and the album 'Forgotten Dreams' was released in 2013. And we've had a lot of good comments from fans that they like that dynamic range and healthy mix of songs.
Last year we gigged all across Europe, and even Dubai. So the recording took a bit of a back seat, but this year we're going to concentrate on that more – we've already got half an album ready, and the rest of the songs are composed and waiting to be recorded. So hopefully the new album will be out early to mid next year.
Things are so different from 30 years ago. I can come up with an idea, use my laptop to record the guitar and bass parts, and add crude drum and vocal parts, and then send it round to the guys for their feedback and comments.
A new album… that's fantastic news!
In terms of 'Forgotten Dreams', yes, it has variety of styles, but it does have a cohesive sound to it – it doesn't sound like a bunch of songs from different bands. It does sound like an album by one band.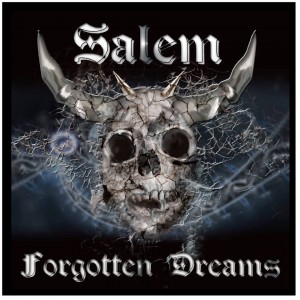 How would you describe the album that you're recording right now – is it similar sounding?
Yes. I'd say we've probably gone a bit wider, in terms of the range of songs, there's going to be a couple of lighter songs, but then there are also a couple of heavier songs. The band, are all still learning and developing as musicians, and so is Ade in terms of recording, mixing and mastering, so the sound is going to be even better than on the last album. And lyrically, we're still developing too.
Fantastic. Can't wait!
How would you describe the attitude / vision of the band?
Well, we believe in being as tight and organised and professional as we can, but having a laugh at the same time. And, for example, when we're playing at festival like Wildfire, we make sure we're there and ready to play, with no messing about, and at the end of the set we know the next band has to be on, so we know we need to get off.
Where you guys are now compared with where you were before all this started in 2009 – it's quite an amazing thing, for a band to not be band for so long, and to then get back together… and take things to the next level. Do you ever find yourself stepping back, and thinking to yourself, I can't believe this is happening?
Yeah, all the time. It's all a bit of a surprise really. Comparing what we are now to what we were back then. Of course, communication is so much easier now, and the world is so much smaller in terms of travel, it's much easier for us to spread the word, and for us to play other places. That's why I was really keen to get to Dubai last year for example.
And for me the whole thing has been a case of, I wonder if we can do this? And if so, we can do that, and then once we've done that, can we do that? And we meet other bands, promoters and fans at festivals and gigs and things are progressing nicely. Back in the day we wanted to be rock superstars, but now we're focused on enjoying the journey.
Excellent. That's so good to hear.
In terms of touring, have you guys got any plans to play any other UK dates soon?
Yes, we'll be playing in Hatfield Power and Glory on the Saturday of the August bank holiday weekend, and on the Sunday we're playing at the RockWich Festival, in Northwich, Cheshire – we're headlining that. And then in the autumn we're looking at sorting out some gigs in Spain and Portugal. At the end of January we're playing quite a big gig back home in Hull. And in May next year we're playing a festival in Genk in Belgium. And I'm currently working on sorting out a load of other stuff too.
That sounds awesome. And hopefully I'll get to see you guys playing up in Scotland again sometime time, as it would be great to see you play live again.
Cheers.
Well, thanks again for your time today Paul, I really do appreciate it.
No problem at all, it's been nice to chat to you Rich. Thanks.