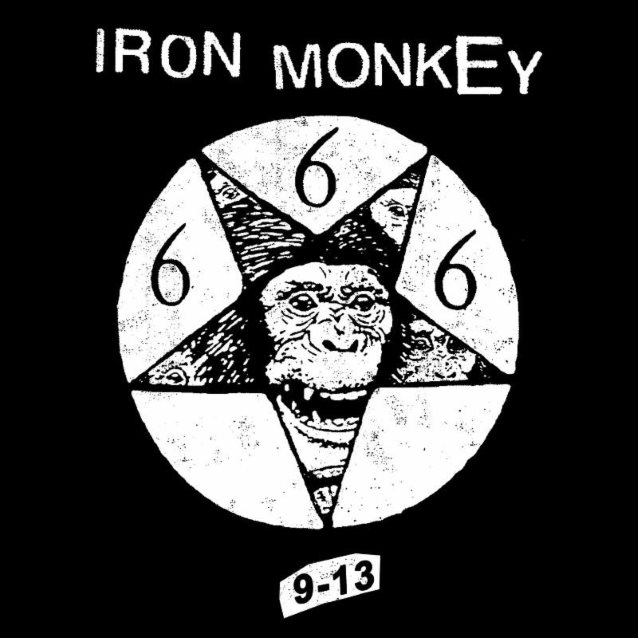 Iron Monkey – 9-13
25th October 2017
0
By
Mark Booth
Well English sludge legends IRON MONKEY have reformed, 18 years after they split up. The metal community was shocked in 2002 when vocalist, Johnny Morrow, sadly passed away after suffering a fatal heart attack and so everyone thought that IRON MONKEY would forever just be written into sludge metal folklore.
However rumours surfaced of an IRON MONKEY reunion and low and behold in January 2017 these rumours were confirmed. However the reunion caused a stir as only guitarist Jim Rushby is included in the new line up and has now also taken over vocal duties. However he has recalled original guitarist Simon Watson who played on the band's debut album "Iron Monkey" before being fired and replaced with Dean Berry in 1997. Simon has now taken over as bassist in the new look IRON MONKEY lineup. Remaining original members Justin Greaves (drums) and Doug Dalziel (bass) didn't want to be involved in the reunion, hence the change in personnel and so to round out the new line up drummer Scott "Brigga" Briggs of British punk legends CHAOS UK fame has joined Jim & Simon to complete the line up.
So with IRON MONKEY now a trio, they recorded "9 – 13" in there home town of Nottingham at Moot Group Studio with Johnny A. Carter (ex-PITCHSHIFTER) as producer. So what can we expect from this release? Well IRON MONKEY have said:
"We're older, more cynical, more isolationist. Musically, we're more aggressive, more focused — a direct assault. We intend to take what is rightfully ours, usurp the scene, then crush its skull."
So do IRON MONKEY deliver on their promise? Well straight from opener "Crown of Electrodes" you can hear the influence Brigga brings to the reformed IRON MONKEY, they have definitely added a punk edge to their sound and this can be heard on the majority of the album.
Although IRON MONKEY do sound more like them old selves on tracks "Omegamangler" and "Toadcrucifer – R.I.P.P.E.R." Vocalist Jim Rushby does a sterling job and his snarl adds to the overall nihilistic ambience of the music, however when he tries to replicate Johnny Marrow's animalistic vocals his voice starts to grate and gets slightly annoying and distracting.
This is an album that will appease new fans to IRON MONKEY, although old fans will find something enjoyable on this release as well. However this release begs the question should a band reform if the majority of original members don't participate? Where do you draw the line? If this was released under a different moniker then it might have scored a point or two higher. But I was looking forward to a new IRON MONKEY album, and although this won't tarnish the IRON MONKEY reputation it just doesn't stand up to the previous releases.
SCORE – 7.5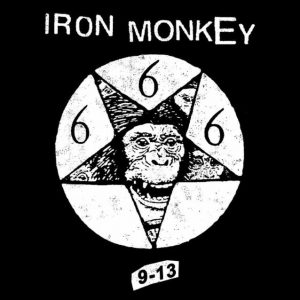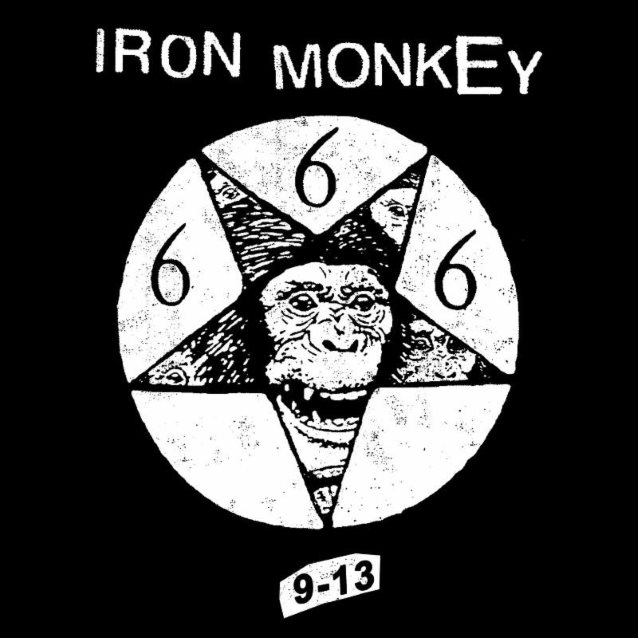 Track Listing
01) Crown Of Electrodes
02) OmegaMangler
03) 9-13
04) Toadcrucifier – R.I.P.P.E.R.
05) Destroyer
06) Mortarhex
07) The Rope
08) Doomsday Impulse Multiplier
09) Moreland St. Hammervortex
Label: Relapse Records
Release Date: 20th October 2017
You can buy or listen to "9-13" by following this link
How useful was this post?
Click on a thumb to rate it!
Average rating 0 / 5. Vote count: 0
No votes so far! Be the first to rate this post.
Related
About the author
Devotees and followers of the Cult of Cletus, I am your true God and my word is law! I come forth to spew daemon loving music at your ears and to corrupt your little mind. My words maybe harsh but I want only the best for my minions! So when I discover a new deadly spawn of music take heed and purchase...