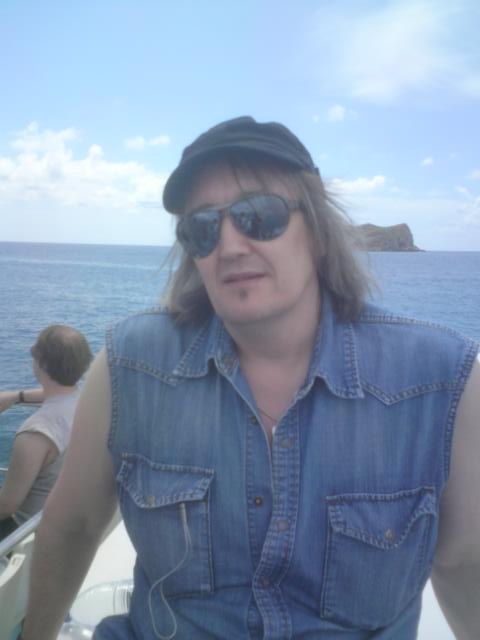 It's a Fresh Start for The Fresh Start Company as the Agency Restructures and Rebrands
1st December 2020
Martin Jarvis' award winning boutique booking agency —The Fresh Start Company — is living up to its name. The company is rebranding and restructuring in order to advance, adapt and succeed in the unfolding world of 'the new normal'; also, to take the business onward and upwards to new heights.
The Fresh Start Company has decided to restructure and rebrand in order to more clearly define different parts of its business and services. The lifeblood of their business is the booking agency, and remains so. This will rebrand as On Point Touring, whilst their management, consultancy and production business will now march forward under the separate banner of The 1266 Music Group.
The restructuring and rebranding are taking place to clearly draw and define the lines between the various parts of the business. The management feel certain that this is a wise time to make such changes so that the newly-redefined businesses will be well positioned both for the period of the pandemic, which is impacting here and now on the music industry, and for the brave new world that lies beyond.
"I set up The Fresh Start Company back in 2015," reflects Martin Jarvis, "and at the time, it was done quickly because I began managing a hot new act and had also taken back control of the booking agency again from a franchise agreement that had me branded under another name.  
"Going forward, the business stays the same: there are no changes to what we do; however, I felt that it was time to be more specific about our fundamentals; also, to separate and hone the different facets of our work, expertise, and experience.
"Life after COVID will be different, so with the whole music industry shut down right now, this is a perfect opportunity to take the time to rebrand and restructure.  We are very much conducting business as usual: only the names will change.
Looking to the future, Martin is optimistic, resourceful and well-placed, saying, "We're very much looking forward to adapting to the challenges set out by the new normal. What's more, we are keen to expand our client base, adding an array of great talent to our already-rich roster. I'm pleased to say that we have our eyes on a few established artists, as well as some hot new talent."
The Company's  existing, strong and solid roster includes and offers a wide range of talent across musical genres, including rockers FM and Tyketto (also the solo projects of those bands' members like Jim Kirkpatrick and Danny Vaughn); Grammy-winning country rock and Southern rock band The Kentucky Headhunters; Australian Ian Moss (Founding guitarist and songwriter of the legendary Cold Chisel); multi-platinum/ multiple Juno award-winning Canadian hard rockers The Trews; Ricky Warwick & The Fighting Hearts; and country crossover sensation Jessica Lynn. To name but a few.
Hot new talent added to the roster includes The Howling Tides, Anchor Lane, Tomorrow Is Lost, Mike Ross and Cats In Space
Management and consultancy clients include FM, Matt Pearce & The Mutiny amongst others
On the production and consultancy side, clients have included Rockingham Festival, Hard Rock Hell, NEMIS, and more
"It's an exciting time to be an independent agent," says Jarvis, "and I believe that post-COVID, we will see independent agents, managers, and promoters getting a fairer opportunity, and working closely together to develop the bigger artists.
"New talent invariably gets left behind; however, such talent is the very lifeblood and future of our industry, so we need to nurture and develop it. This is something we take very seriously, and will be a key part in our business plan as we adapt to the 'new normal'. We aim to prosper there and best serve our clients in all aspects of the business."
For more information and enquiries, please contact the new companies at the following addresses.
martin@onpoint-touring.com 
contact@1266music.com