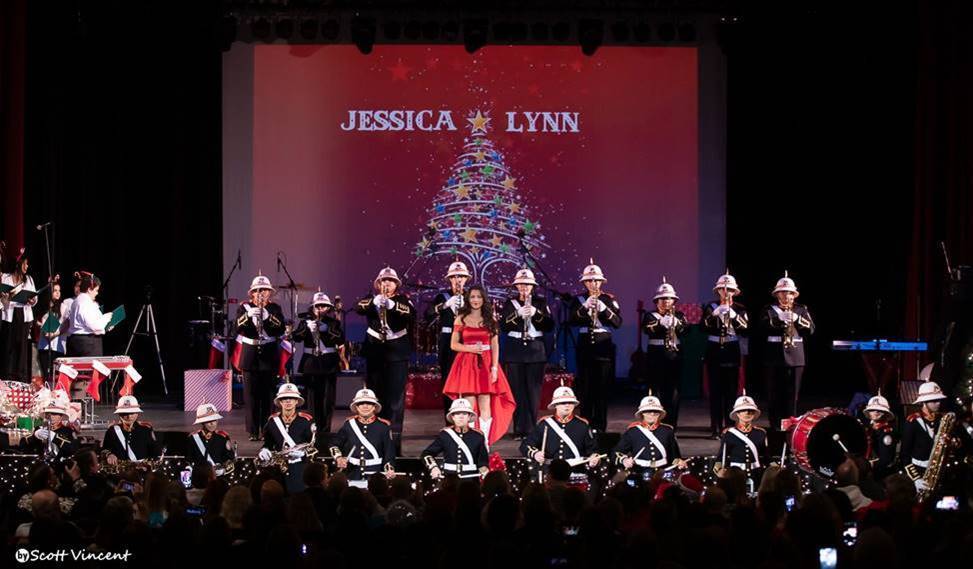 'It's Just Not Christmas' – Country-crossover Sensation Jessica Lynn Announces the Release of Her Haunting New Christmas Single
10th November 2020
Sometimes, Christmas isn't all fairy lights, feasting and festivities. Sometimes, joy isn't the only emotion in the crisp cold air. That's a heartfelt truth that Jessica Lynn — dubbed 'The New Queen of Country' by PopWrapped — has managed to capture in her poignant Christmas single for 2020, 'It's Just Not Christmas' (out at midnight, worldwide, on 20th November, with a video to follow).
"Christmas time can be hard when you are missing someone around the holidays," reflects Jessica, "Things never quite feel the same once they are gone. I wanted to keep the production on this song very simple to tell that story in a pure and honest way.  This is very special release for me and it means a lot to share it with everyone."
Simplicity and honesty are the watchwords of this song, on which Jessica is joined by Steve Marks of UK Country Group Gasoline & Matches, who provides the male vocal and guitar.
Opening with simple, subtle guitar, leading into Jessica's wistful, haunting vocals, this is a Christmas song unlike many, but one that will speak to many who can't be with those they love — particularly this year, for whatever reasons. Absent lovers, partners, family and friends – this honest, beautiful song speaks to those who are missing them, each and all.
As American Songwriter Magazine observed, "Love has its ups and downs and Jessica Lynn has the soundtrack for your emotional ride."
'It's Just Not Christmas' manages to capture a perennial, permanent truth about such feelings, yet it also has sensitive resonances for this year in particular, when people may not be able to be with each other or have even lost loved ones.
Listen to the song and you may well recognize feelings you've felt yourself, or connect with the feelings of others, particularly this Christmas.
Christmas is a big time for Jessica Lynn, who's famed for her high-octane Christmas specials and spectaculars such as 'Jessica Lynn – A Very Merry Country Christmas', which showcase her energy and stagecraft. With 'It's Just Not Christmas', Jessica shows her range and sensitivity as a songwriter and singer and touches on aspects of the season that get less limelight.
Jessica's Christmas specials have sold out the Paramount Theater for the last four years in a row and been named by press as the "#1 Great Thing to do in The Hudson Valley for The Holidays."  What's more, Jessica Lynn's 'A Very Merry Country Christmas' is also Toys for Tots – Westchester's biggest fundraiser of the entire year. 
In breaking news, Jessica is delighted to announce that despite the 2020 COVID situation, the show WILL go on, in virtual/livestreamed form, bringing much needed cheer AND raising money for the charity.
For the very first time, Jessica will be putting on a virtual version of her Christmas concert. So, on Thursday 10th December, at 8 p.m. EST, from Daryl's House, in a full-band, livestream performance, Jessica and her band will perform all of the traditional holiday songs you know and love in this special — and more intimate — online version of the show.  Virtual donations for Toys for Tots will be encouraged, as well as much holiday spirit and cheer!
In other news, Jessica's previous single 'Now or Never' — her song of "the story of young love and also the excitement that comes with the rush of it all" — has charted in the UK at #32 on iTunes country, showing her growing recognition and fandom in Britain, as well as her native USA.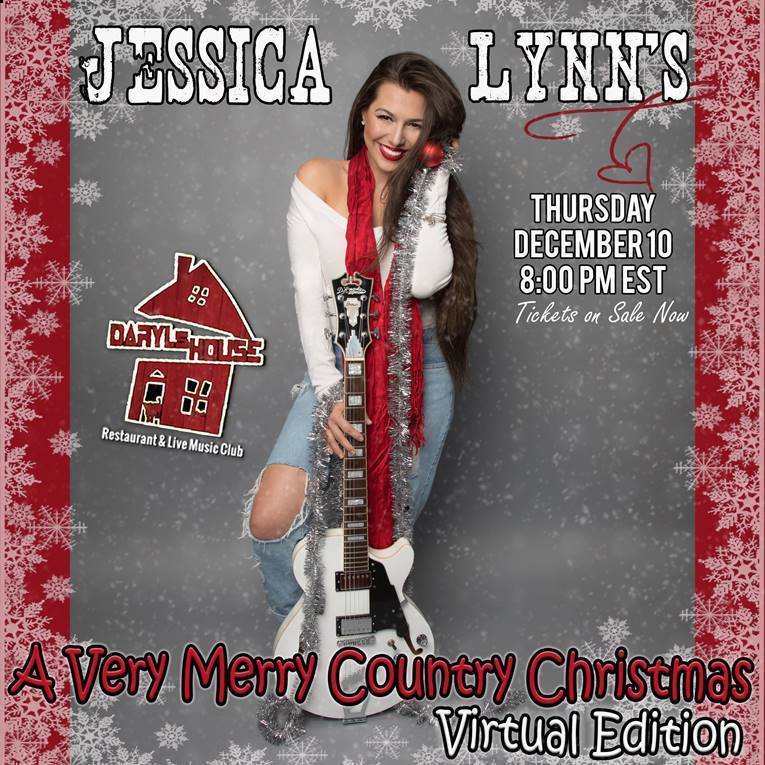 Check out 'It's Just Not Christmas' for yourself, as this holiday season approaches. It's haunting, honest and uplifting. Also, do make a date for Jessica Lynn's 'A Very Merry Country Christmas' and don't forget her other livestreams, which have been in Pollstar's Top 10, along with the likes of Tom Petty's 70th Birthday Bash.
Social media:
https://www.facebook.com/JessicaLynnMusicPage
 https://twitter.com/Jessica__Lynn_ 
http://instagram.com/JessicaLynnMusic