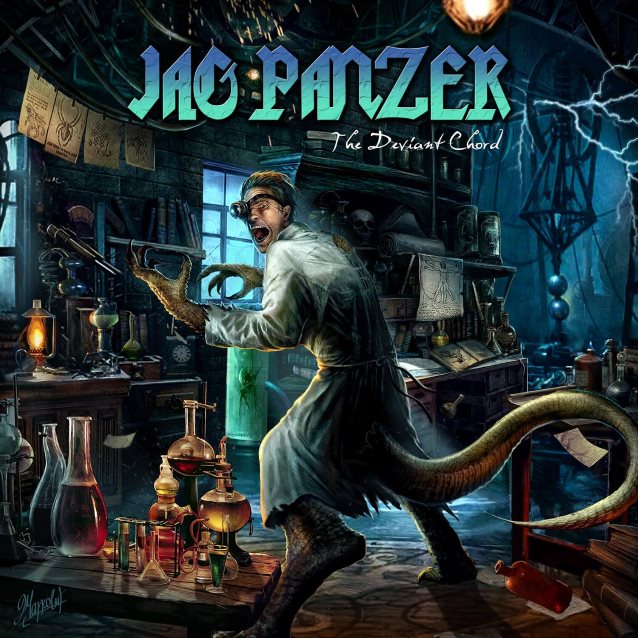 Jag Panzer – The Deviant Chord
10th October 2017
0
By
Mark Booth
It's a little late to the party, but finally here is the review of JAG PANZER new album 'The Deviant Chord'. This is the 10th release of their career and many state that JAG PANZER started the whole American Power Metal scene with their debut album 'Ample Destruction', although they failed to live up to the high standards they set and didn't become the forerunners everyone expected. However 'The Deviant Chord' sees original guitarist Joey Tafolla return to the fold and add his dynamic shredding to the mix.
'The Deviant Chord' opens with "Born of The Flame"
which is a bombastic galloping slice of NWoBHM with the speed metal influence intertwined and the next track "Far Beyond All Fear" follows in this vein, but adds more of everything to the mix! Heaviness, speed, galloping riffs, guitar shredding all turned up a notch! While "The Deviant Chord" and "Black List" slows things down, this allows vocalist Harry "The Tyrant" Conklin to show of his bombastic vocal range and he somehow sounds as youthful, powerful and dynamic as he did in 'Ample Destruction' way back in 1984. "Foggy Dew" is a traditional Irish song that chronicles the Easter Uprising of 1916 (quick summary of events, while the British army were fighting in World War I the Irish Republicans led a rebellion to take back control of the country from Great Britain.) that
JAG PANZER
add their own style to and make into a war song that literally blows anything
SABATON
releases away! The last power ballad on the album "Long Awaited Kiss" which showcases 'The Tyrant' vocal talents again and stands out from the albums other ballads with the classical piano and string accompaniment.
The album then closes with "Salacious Behaviour", "Fire of our Spirit" and "Dare" which ramps the speed back up to a full battlefield charge. 'The Deviant Chord' is the follow-up album worthy to follow 'Ample Destruction', although it has come a little late and maybe American Power Metal isn't as popular as it was (although it's had a resurgent) there is no denying the guitar work of Tafolla and Mark Briody as nothing short of awe-inspiring! It's traditional metal riffage along with full fret wanking and riffs galore, although they never go over the top (a-la Yngwie Malmsteen). The production is also very crisp and adds to the overall metal package, long-term fans of JAG PANZER will be frothing at the mouth for this release and will not be disappointed. If you love traditional metal then you'll probably by find a release as good as 'The Deviant Chord' this year and if you just love metal then this release will have something for you to enjoy.
It might be a little late to the party, but it has shown up and rocks! If this was released earlier (late 80s/early 90s) then JAG PANZER will have been a bigger force in metal, such a shame really, but still an enjoyable album.
SCORE – 7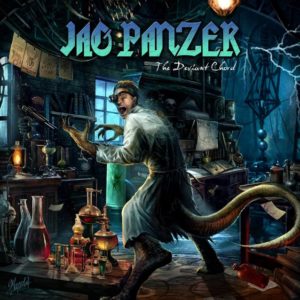 Track Listing
01. Born Of The Flame
02. Far Beyond All Fear
03. The Deviant Chord
04. Blacklist
05. Foggy Dew
06. Divine Intervention
07. Long Awaited Kiss
08. Salacious Behavior
09. Fire Of Our Spirit
10. Dare
Release Date
29th September 2017
Label
SPV
To keep up to date on tour dates, news and releases for JAG PANZER then click here
How useful was this post?
Click on a thumb to rate it!
Average rating 0 / 5. Vote count: 0
No votes so far! Be the first to rate this post.
Related
About the author
Devotees and followers of the Cult of Cletus, I am your true God and my word is law! I come forth to spew daemon loving music at your ears and to corrupt your little mind. My words maybe harsh but I want only the best for my minions! So when I discover a new deadly spawn of music take heed and purchase...