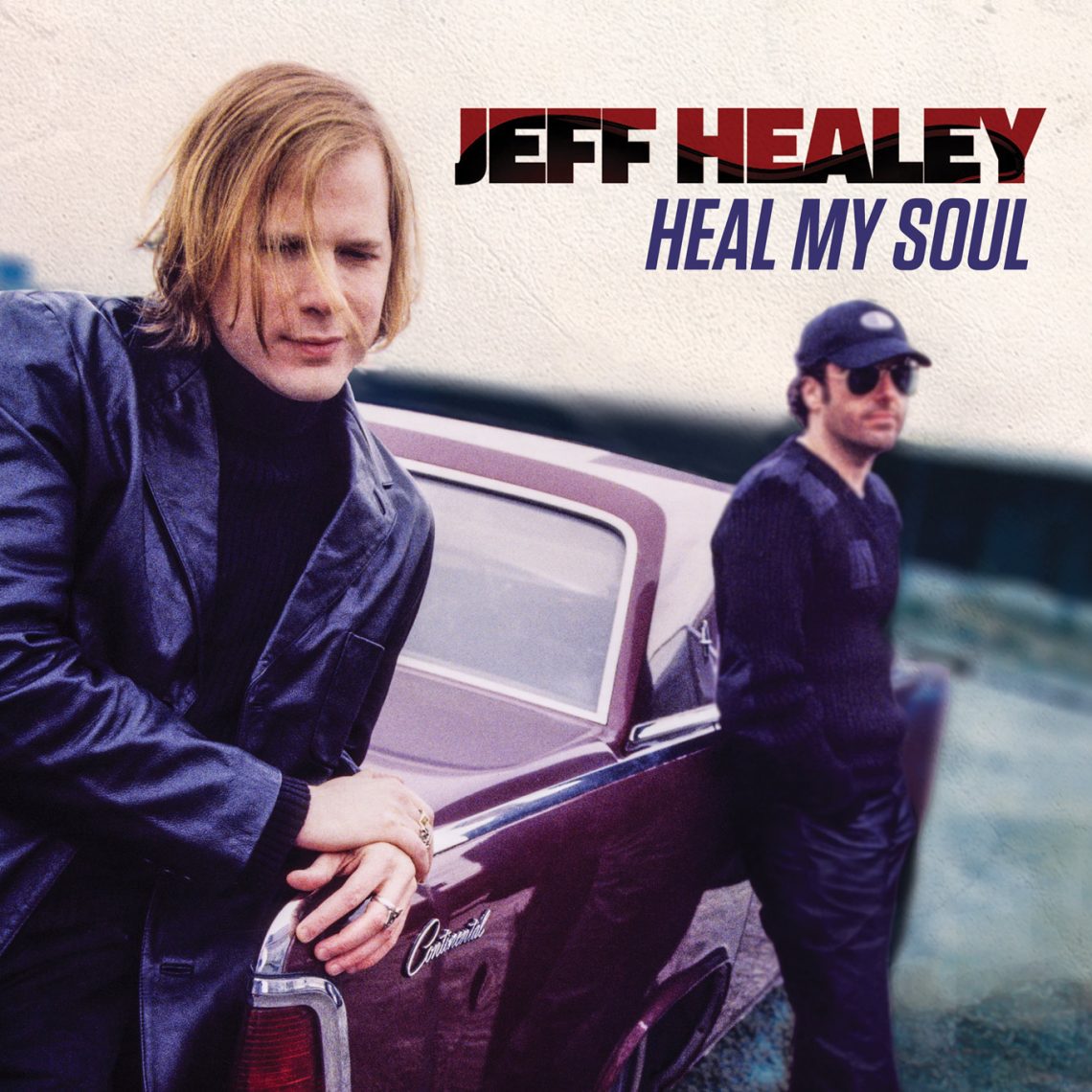 Jeff Healey – Heal My Soul – CD Review
10th February 2016
8 years have passed since the world lost one incredibly talented blues musician & the guitarists guitarist that is Jeff Healey & 15 years since any new material surfaced.
This is a review for an album that I never thought even in my wildest psychedelic visions I'd be writing.
It's essentially a "lost" album & put together under the direct supervision of the Jeff Healey Estate.
The opening track Daze Of The Night is an absolute monster. Jeffs guitar wails like a banshee in heat & the opus, that is this record, bursts into life.

There is everything you'd want from a Healey album. From full on rockers (Moodswing, Please) to laid back blues ( Baby Blue, I Misunderstood) & full on shred attack (Temptation & Daze Of The Night)
Temptation is a firm favourite on this album. It's just so damn dirty. From the solo to the vocal it's Jeff at his finest & cements how much of a talent was truly lost when this legend passed away.
To say he's missed is an understatement but he's certainly not forgotten & to be suddenly handed a release of brand new tracks to celebrate the 15th anniversary of his untimely death is purely magical. This is no more evident than on the track  Put The Shoe On The Other Foot with its immense guitar sound & solo that is signature Jeff. A groove so funky it should be illegal & the solo features some amazing wah wah work that his foot must have thought it was pumping up an air bed.  Coupled with a vocal performance that is second to none, this produces 5 minutes of pure orgasmic power.
Jeff Healey Estate Co-Administrators Cristie Healey and Roger Costa have this to say, "Heal My Soul is a project that we have wanted to tackle for years. A 'lost' album, it contains material recorded during one of the most creative periods in Jeff's rock career. Until now, it has never seen the light of day. Jeff was very proud of this work and it features some of the most powerful and impassioned performances he ever committed to record. With complete creative control we've laboured hard, tracking down recordings, identifying the right performances, restoring them to their proper stature and mixing and mastering them from the ground up. This has been a true labour of love for us from beginning to end and we're absolutely thrilled to be able to finally share this significant release with the world."
It really does show that this has been a labour of love & it proves that Healey enjoyed what he did. The whole album is a joy.
It's not a cash in, it's a 100% a celebration.
Release Date
March 25, 2016 via Mascot Records
Available formats
2LP+Mp3, CD and Digital.
& available from all the usual sources.
Track List:
01. Daze Of The Night
02. Moodswing
03. Baby Blue
04. I Misunderstood
05. Please
06. Love In Her Eyes
07. Temptation
08. Kiss The Ground You Walk On
09. All The Saints
10. Put The Shoe On The Other Foot
11. Under A Stone
12. It's The Last Time
Jeff Healey Online
www.jeffhealey.com
www.facebook.com/jeffhealeyofficial
www.twitter.com/jhealeyofficial
www.youtube.com/jeffhealeyofficial