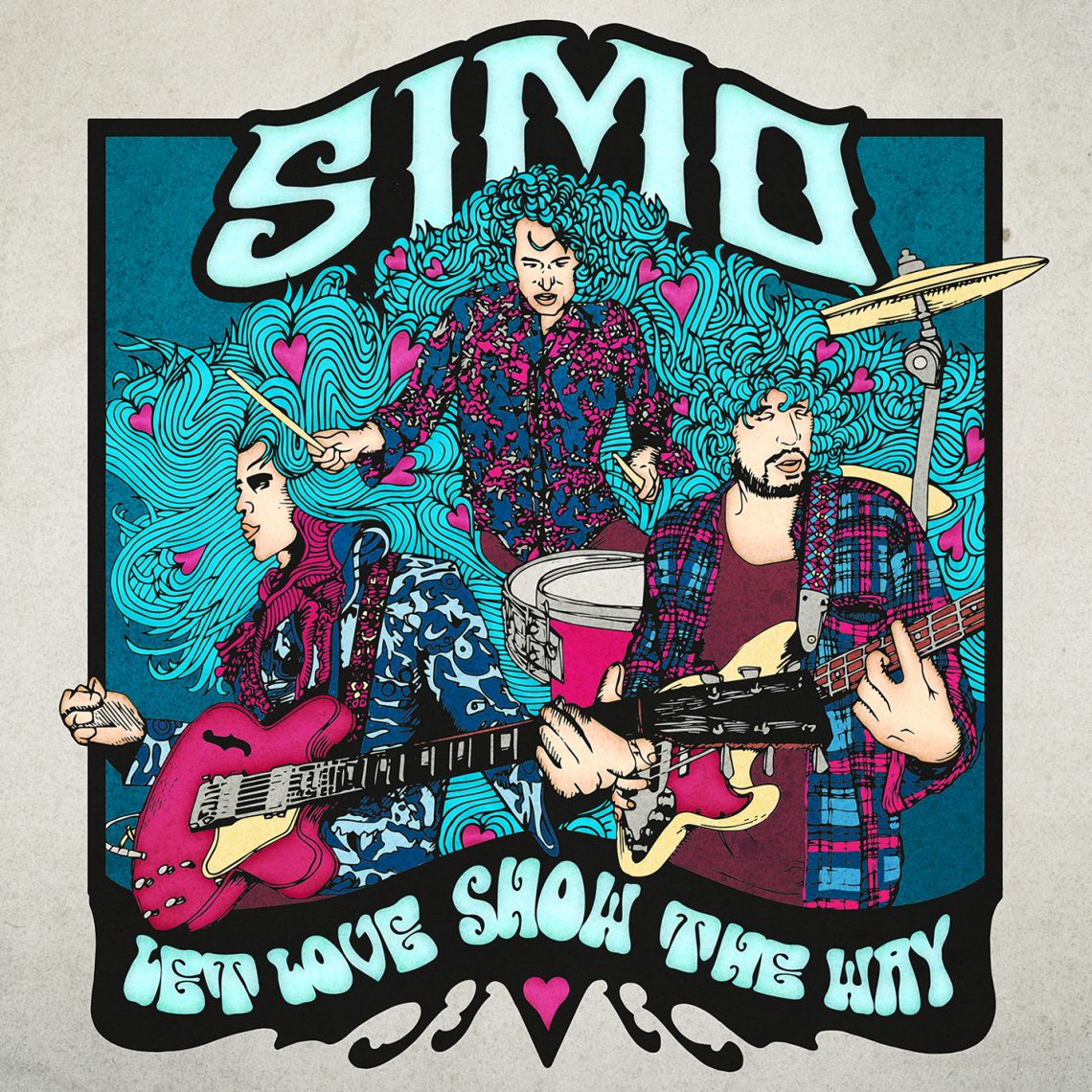 Simo – Let Love Show The Way – CD Review
6th February 2016
Hotly tipped by Total Guitar to be ones to watch in 2016 & it's pretty easy to see why.
SIMO are a melting pot of  jazz, British psychedelia, Southern-rock & R&B
This album was recorded live. All vocals, guitar & drums are all unbroken takes & if there are over dubs (which are hard to spot) are minimal.
The approach of, if it can't be captured live in a studio, then it can't be replicated with an audience, is a superb outlook to have & more bands need to take this approach.
This is also the 1st album ever recorded at Macon, Ga.'s Big House—the communal home of the Allman Brothers Band during their late '60s/early '70s heyday which makes this an incredibly special record & it shines through.
From the opener 'Stranger Blues' which wouldn't sound out-of-place on the  Doors debut album.

Right the way through to the 'Please Be with Me' which shows the bands softer side & features a gorgeous slide guitar melody & shows off JDs soul side of his vocal

the record has so much maturity & so much going for it that I hope it doesn't get over looked. This is an album that deserves to be heard by all that love great music & a vibe that invokes meories of a simpler time long forgot.
'I'll Always Be Around' is a firm favourite in the AATR Towers office. Often being blasted just for the emotional (short yet sweet) guitar solo.

'Let Love Show the Way' was not planned. In fact, when SIMO headed down to Macon, the band had an entirely different set of songs already approved for release by its label.
That is what I love most about this album. Totally unscripted &  3 guys just jamming in a studio & trying to capture something magical.
The muse was certainly in the room with SIMO & it shows on the recording.
For fans of Black Stone Cherry, The Rolling stones, Joe Cocker, The Doors
Release Date: 29-Jan-2016 via Mascot Records.
Catalogue nr: PRD 7476
Track List:
1. Stranger Blues
2. Two Timin' Woman
3. Can't Say Her Name
4. I Lied
5. Please
6. Long May You Sail
7. I'll Always Be Around
8. Becky's Last Occupation
9. I'd Rather Die In Vain
10. Today I'm Here
11. Let Love Show The Way [Bonus Track]
12. Ain't Doin' Nothin' [Bonus Track]
13. Please Be With Me [Bonus Track]
Simo are:
JD Simo – Guitar / Vox
Elad Shapiro – Bass
Adam Abrashoff – Drums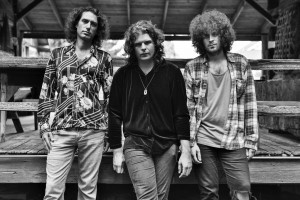 Score 8/10