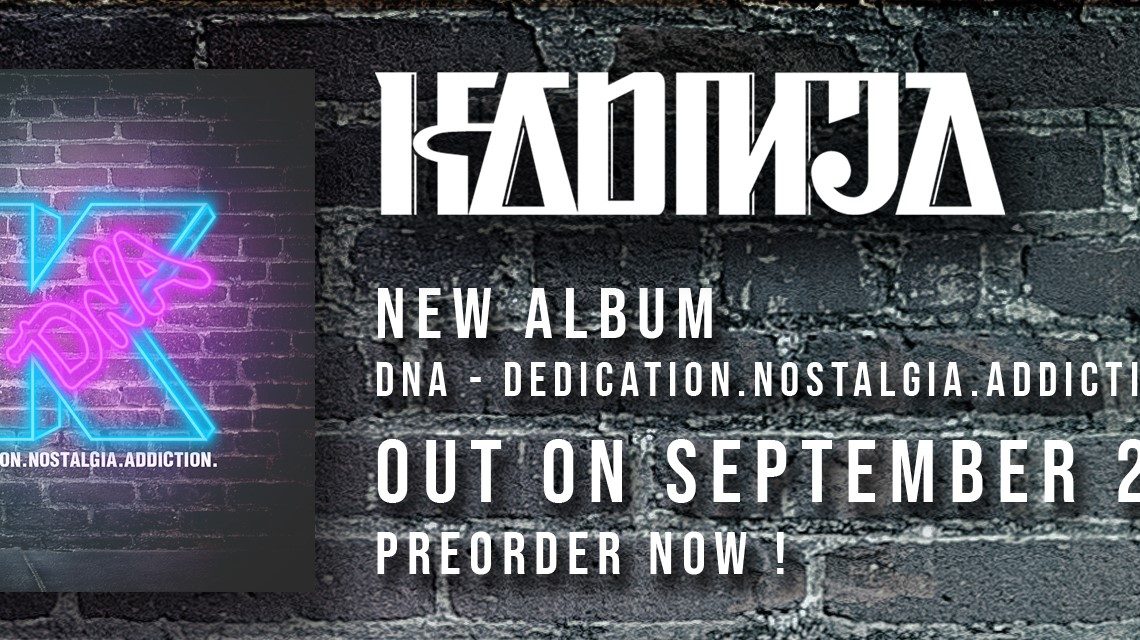 Kadinja, DNA
16th September 2019
0
By
Owen Edmonds
Described by their label Arising Empire as prog metal, French band Kadinja release their latest album 'DNA' (Dedication, Nostalgia, Addiction) on 27th September 2019. Don't worry if you've never heard of them, I hadn't before I picked up this album. However, I do love a bit of prog so I was interested to give them a listen.
Before I properly start, I need to point that this is an album of covers from bands such as System of a Down, Papa Roach, P.O.D and Slipknot.
I don't mind a cover now and again, anyone who knows me knows that I'm a massive fan of The Lounge Kittens. However, at times I have struggled when that song is particularly beloved.
The Review
Straight from the off, I had a few times struggling with Kadinja. To be fair though, there's 3 half decent covers here.
However, one of the better covers is the first one on the album "Hot Dog", a cover of Limp Bizkit. The cover is heavier than Bizkit have ever been which is great and there is some good use of electronica behind the main tune which adds depth and interest. 
However, next up is "Falling Away From Me", Korn. This is generally agreed to be a classic Korn track, possibly their best. Sadly Kadinja, who are clearly fans, do a jarring version which is actually tough to listen too. It's all there, the lyrics, the riffs, the drums even the singer, Philippe Charney does a half decent impression of Jonathan Davis. However, as Eric Morecambe once said, they are playing all the right notes, but not necessarily in the right order. This is where I really struggled with what Kadinja did with the song. The only bit that worked was the chorus, which is due to it being an almost carbon copy of the original. It was caught in the middle of being a pure cover and an interpretation. It ended up neither one thing nor the other.
Next up is an era defining song for me and a few of my mates. "My Own Summer", Deftones. What a tune. When it was released I wanted to be Chino, which as a massive white bloke with absolutely no coolness was going to be tough. Kadinja's cover is actually alright. I enjoyed it. This maybe cause it's very honest to the original, but with a few added electronica and tempo changes at times, however it works. I enjoyed the work of the drummer throughout the song, especially the little bit of cymbal work at the 2mins 10sec mark. However, the final few seconds are random and make no sense.
There is a version of Slipknot's "Spit It Out", an iconic song. Sadly Kadinja's version is awful. They seem to have focused on just the heaviness in the song and ignored the nuance and intricacies of the original which makes it so damn good. When I was re-listening to the album, I skipped this song a couple of times.
The final song is "Aerials" by System of a Down. Given what Kadinja had done thus far on DNA, I was expecting something that I didn't enjoy and would turn off. I was gladly surprised that actually, I enjoyed it. Kadinja's version is similar enough to be recognisable, but different enough to be of interest. A decent end to a mixed bag of an album.
Conclusion
There are moments I really liked on the album, sadly there are moments where I just felt confused and even annoyed. It seems like Kadinja were caught between doing a faithful cover and something different. Sadly, all too often they made the wrong choice which means you end up with some kind of weird chimera type song.
However, all that being said, there was enough on the album for me to want to hear more from these French lads. So, I hope that their next album will be their own original work and be proper prog metal.
I hope they spend the next few months listening to Tool and Opeth to get some inspiration.
Score 6.5/10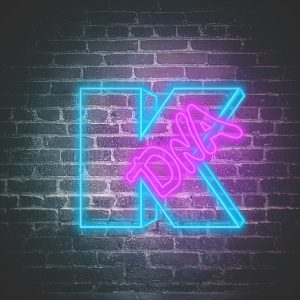 Track Listing
1. Hot Dog 3:39
2. Points of Authority 3:20
3. Falling Away From Me 4:11
4. My Own Summer 3:43
5. This Is The New Shit 4:00
6. Spit It Out feat. Aaron Matt 2:42
7. Between Angels And Insects 3:47
8. Alive 3:42
9. Passive 4:00
10. Aerials 4:08
Label:
Arising Empire
Release Date:
27th September 2019
For all things Kadinja, click HERE and to purchase the album, click HERE
How useful was this post?
Click on a thumb to rate it!
Average rating 4 / 5. Vote count: 1
No votes so far! Be the first to rate this post.
Related
About the author
I love music. My favourite 3 bands are Iron Maiden, The Doors and Jethro Tull. However, I love early Metallica, early RHCP, RATM, QOTSA, The Lounge Kittens, Rammstein, Clutch, Slayer, Faith No More, Pearl Jam, Rush, Black Sabbath, Led Zeppelin and so many more.