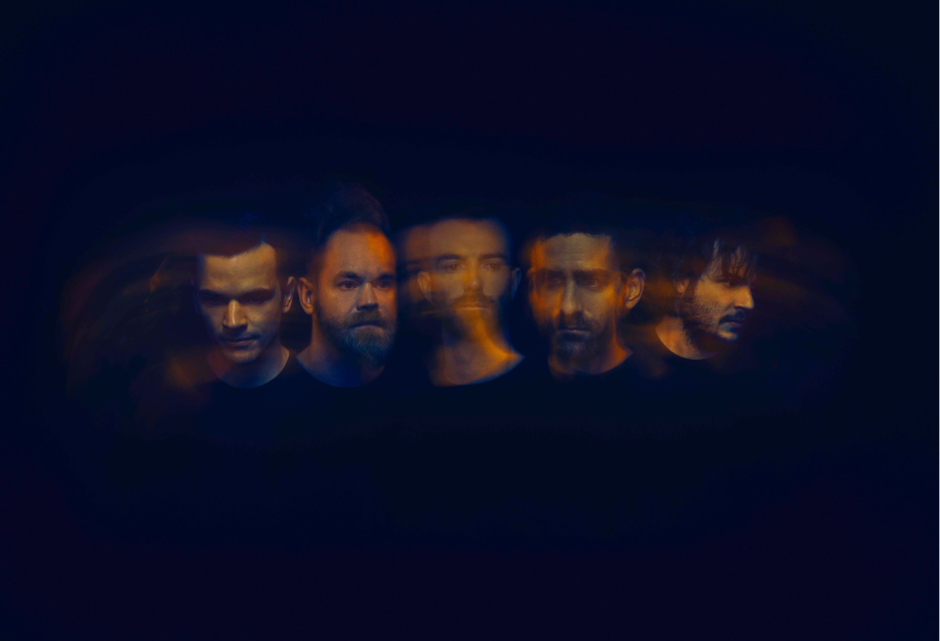 KARNIVOOL – Announce The Decade Of Sound Awake Worldwide Live Stream Event On 12th May 2021
5th May 2021
Karnivool present The Decade of Sound Awake Worldwide Livestream Event – an exclusive event from the Heath Ledger Theatre in their home city of Perth, Western Australia. 
 
The one-time live-stream event will see the band perform their seminal, platinum selling second album Sound Awake in its entirety plus new material and, captured on film properly for the first time, the fan favourite Fade.
 
Happening on 12.5.21 the livestream will take place at the following times with tickets available from www.karnivool.com
 
12.5.21
AUS/NZ 8PM AEDT
UK 8PM GMT
EUROPE 9PM CET
US 8PM EST
US 8PM PST
 
Originally planned as a short Australian tour in early 2020, The Decade of Sound Awake was rescheduled (twice!) in an attempt to make the tour happen normally, safely and in the way the band had envisioned but that was not possible with what's going on in the world. All gigs on the East Coast of Australia were cancelled. Amidst the enormous disappointment, the West Coast Fremantle shows were allowed to proceed and those EPIC nights made firm the resolve to deliver an equally monumental performance for the world to see.
 
"Diving back into Sound Awake as a complete performance was a sweet reminder of the layers and complexity that make it one of our most important releases" says singer Ian Kenny "The music pushes and pulls in complex directions, I continue to find something new when lost in its emotional turbulence."
 
 
Singled out for its incredible contemporary design and unique acoustic properties, The Heath Ledger Theatre, designed by Australian architect & AIA Gold Medal winner Kerry Hill, is named in honour of the actor. The theatre sits in the CBD of Perth, the remotest city on earth and is far more accustomed to ballet, theatre and orchestra recitals – this beautiful room has not seen or heard the likes of Karnivool! The visually stunning performance was directed by Matt Sav, mixed by frequent Karnivool collaborator Jan Kerscher and brought to you by the streaming service behind the incredible Nick Cave 'Idiot Prayer' performance. In order to accommodate fans all over the world, this live-stream event will be broadcast across multiple time-zones. There are no restrictions on which stream that is viewable, so fans can choose the most convenient time. 
 
Karnivool acknowledges the Whadjuk Nyoongar people as the traditional custodians of the land on which they work, live and play. Karnivool pay respects to all Aboriginal elders and people, standing united towards a shared future. Always was, always will be Aboriginal land.
 
"The Regeneration Tour" In April/May 2022
 
In addition, Karnivool will embark on the completely rescheduled European and UK tour in April & May 2022. All original dates have been moved into the new run. The Regeneration Tour will cross Denmark, Norway, Sweden, Germany, Czech Republic, France, Netherlands and the UK. KARNIVOOL are renowned for their breath-taking live shows and will bring their full Australian set to Europe for what will be a streak of more unforgettable performances.
 
The rescheduled Regeneration Tour 2022 dates are below:
 
Sat 30th April 2022                              013, Tilburg, NETHERLANDS
Sun 1st May 2022                                 Scala, Ludwigsburg, GERMANY
Mon 2nd May 2022                              Batchkapp, Frankfurt, GERMANY
Wed 4th May 2022                              Huxleys, Berlin, GERMANY
Thurs 5th May 2022                            Markthalle, Hamburg, GERMANY
Fri 6th May 2022                                   Pumpehuset, Copenhagen, DENMARK
Sat 7th May 2022                                  John Dee, Oslo, NORWAY
Mon 9th May 2022                               Nalen Klubb, Stockholm, SWEDEN
Tues 10th May 2022                           Valand, Gothenburg, SWEDEN 
Wed 11th May 2022                           KB Halle, Malmo, SWEDEN
Thurs 13th May 2022                         Akropolis, Prague, CZECH REPUBLIC 
Sun 15th May 2022                              Backstage Werk, Munich, GERMANY
Mon 16th May 2022                            Live Music Hall, Koln, GERMANY
Tues 17th May 2022                           Bataclan, Paris, FRANCE
Thurs 19th May 2022                         SWX, Bristol, UK
Fri 20th May 2022                                Academy 11, Manchester, UK
Sat 21st May 2022                               Institute, Birmingham, UK 
Mon 23rd May 2022                            Garage, Glasgow, UK
Tues 24th May 2022                           Stylus, Leeds, UK 
Wed 25th May 2022                           Forum, London, UK 
 
Support tba
 
All existing tickets remain valid for reschedule dates – any issues please refer to your place of purchase.
 
For tickets please go to www.karnivool.com