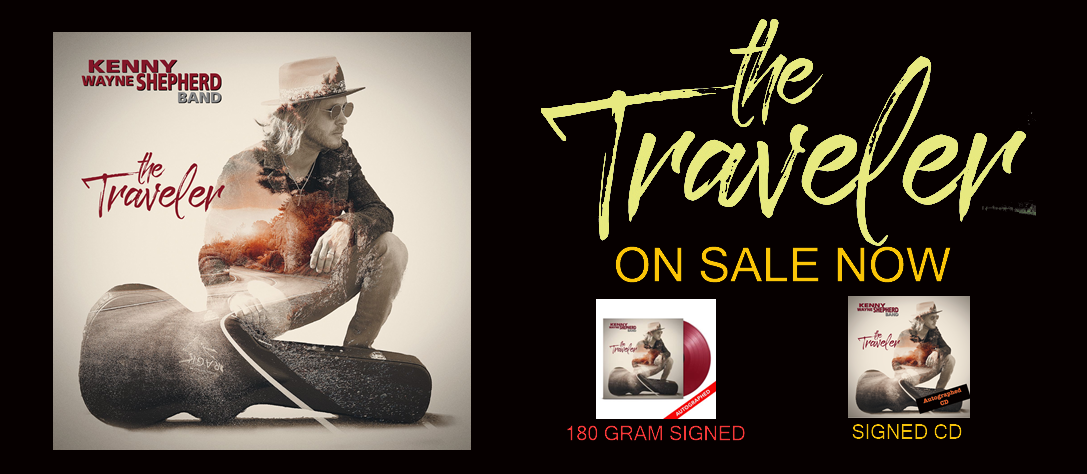 Kenny Wayne Shepherd – The Traveller – Review
7th June 2019
For my sins, I've been asked to review the latest album from Kenny Wayne Shepherd called The Traveller. And putting my cards on the table, I've never really heard much of what Kenny has produced, I was more of a Joe Bonamassa guy.  
Kenny Wayne Shepherd (KWS from here on) is known for being primarily a blues rock performer and had this album been just pure blues rock, the chances are I could've found something to really enjoy. Sadly for me, KWS seems to be moving more towards the aforementioned country music that I just don't like. That said, the musicianship, especially KWS and his ability to shred, are not in question and I'm sure there will be lots for other people to enjoy.
However, I believe in being honest and out of the 10 songs on the album,  there are only 3 that I would gladly listen to again with the other 7 are pretty 'meh'.
Highlights
My personal highlights are the second, eighth and the tenth tracks 'Long Time Running' 'Mr Soul' and 'Turn To Stone'. The first of these tracks is very blues rock, I had mental images of early Joe Bonamassa, it's probably my favourite track on the album. The second track I enjoyed, 'Mr Soul' is a cover of a Buffalo Springfield tune, written by Neil Young. The original has long been in my general YouTube playlist so I listened with interest how KWS was going to approach it. And to be fair, I enjoyed his cover, it felt very sympathetic to the original.
The final highlight on the album is the last track 'Turn To Stone'  and this is another cover, this time of a classic Joe Walsh (The Eagles) tune. As you can imagine this song lets KWS  show off his guitar skills to great effect.
Had the rest of the album sounded like these three I would've enjoyed it a lot more. sadly, it wasn't to be.
On the sixth song 'We All Alright' there seem to be a clear influence from Bobby Brown's 'On Our Own'. That's right, the theme tune to Ghostbusters 2, especially in the keyboards and chorus. Seriously, give both songs a listen and tell me I'm wrong. And when the fourth song 'Tailwind' started I had an immediate thought in my head of The Proclaimers going full country. However, this could be just cause I watched a documentary on The Proclaimers last weekend.
Conclusion
There are a lot of different styles on this album but the main influence seems to be country. And sadly, this isn't a genre that I particularly like so the my score reflects this. However, there are moments of enjoyment on it, just not enough.
Score 5 out of 10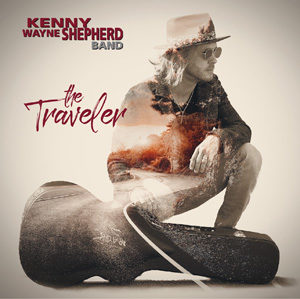 Track Listing
Woman Like You
Long Time Running
I Want You
Tailwind
Gravity
We All Alright
Take It On Home
Mr Soul
Better With Time
Turn To Stone
Label
Mascot Label Group
Release Date
31st May 2019
For all things Kenny Wayne Shepherd, click HERE and to purchase the album, click HERE