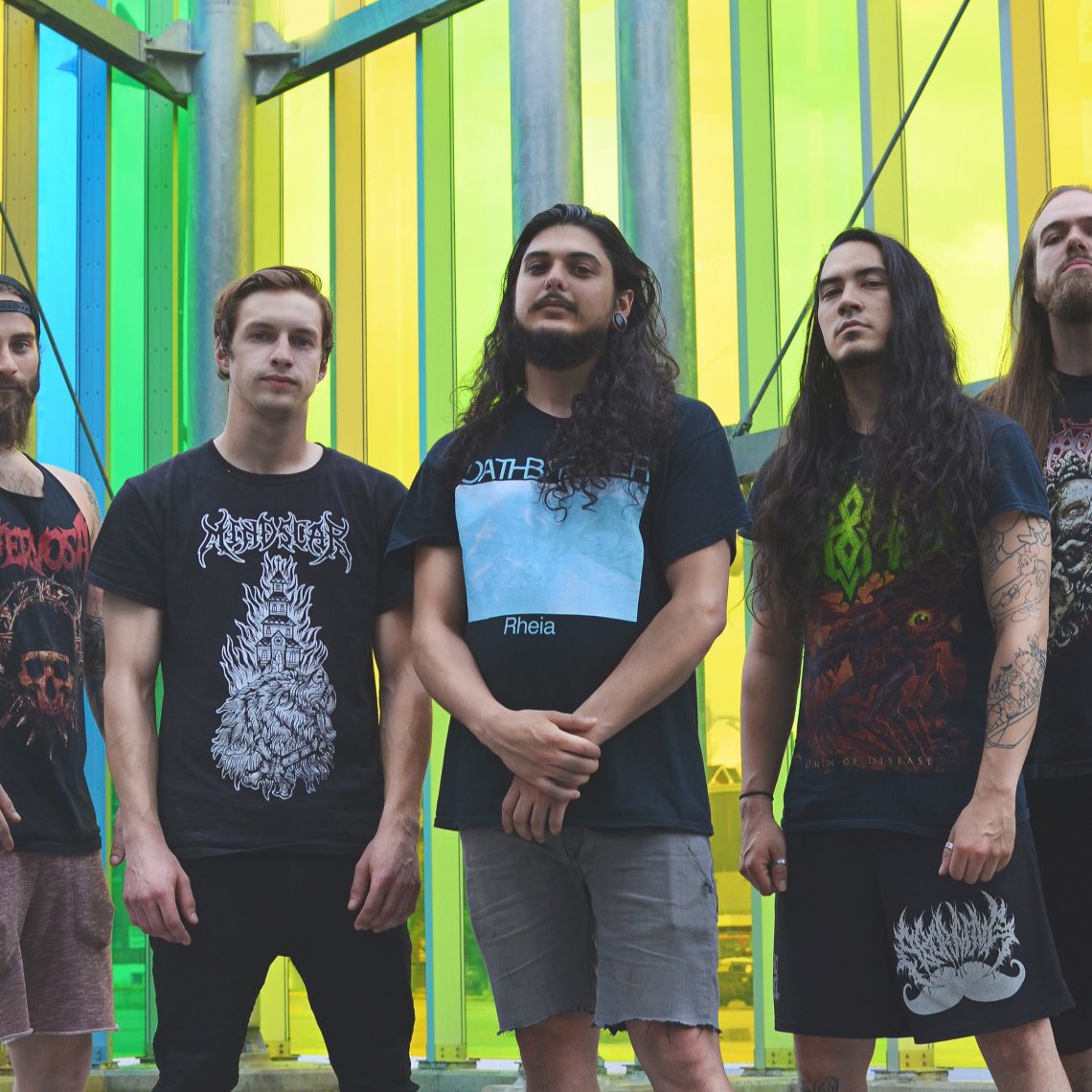 Killitorous – The Afterparty (2020) FEATURING MEMBERS OF: ANNIHILATOR, SUFFOCATION, FIRST FRAGMENT AND MORE!
10th April 2020
Looking to become the band they never saw, Killitorous is comprised of the passion to grind and the general love of technical death metal.
Formed in 2006 in Ottawa, Canada; Killitorous is made up of current and former members of Annihilator, Suffocation, First Fragment and a myriad of other bands. Determined to sound like a combination of their one million favorite death metal bands they envelop technical death metal in an eternal party. A bit cheeky and a metric f*ck ton of fun, Killitorous is that raunchy but charismatic friend who fuels every party.
Killitorous is a chaotic concoction, best described as technical party chaos death grind and it's a true 90s death metal experience complete with one hell of an AfterParty!
Their latest album "The Afterparty" due out May 22, 2020 as self release for North America and available in Europe / worldwide via label Tentacles Industries is the follow up to 2014's "Party, Grind", which was also co-produced, mixed and mastered by Chris Donaldson (Cryptopsy, Despised Icon, The Agonist, Shadow of Intent) at The Grid in Montreal, Quebec.
The album features three guitars (which in terms of recording was a nightmare), tons of blast beats, brutal bass and vocals, plus of course tons of movie references, cartoon parodies and endless phrases maintaining the fine art of partying.
The guests on "The Afterparty" are just as you'd expect from a great metal bash that includes Dan Mongrain (Voivod/Martyr), Riley McShane (Allegaeon), Leo Diensthuber (Divine Realm), Cody Ford (Soen), Raphael Weinroth-Browne (Leprous), Youri Raymond (Unhuman), Callum Clark (Ending Tyranny), Paul Ablaze (Blackguard), Matt McGachy (Cryptopsy), Tom "Fountainhead" Geldschlager (ex-Obscura), Gore Lussier (Erimha), Bob Katsionis (Firewind), Steven Henry (Neuraxis).
Release Date: May 22, 2020
Label: Tentacles Industries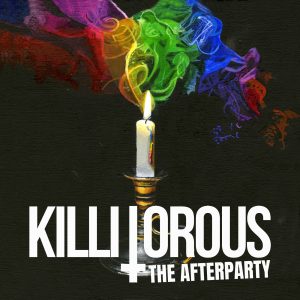 Track Listing:
1) All Hail The Starchild (2:35)
2) Married With Children (3:13) (ft. Gore Lussier – Erimha)  
3) Rodney Dangerfield of Dreams (3:48) (ft. Raphael Weinroth-Browne – Leprous)  
4) Eat Your God Alive (4:08)  (ft. Paul Ablaze – Blackguard)
5) Slavesphere (3:03)
6) Re-anima-tomatron (5:18) (ft. Steven Henry – Neuraxis, Leo Diensthuber – Divine Realm)  
7) 30 Minutes (2:52) (ft. Youri Raymond – Unhuman, Callum Clark – Ending Tyranny)  
8) Insanity as a pathway to fame & fortune: The tyrannical tirades of Mike Tyson (3:38) (ft. Matt McGachy – Cryptopsy)
9) Total Protonic Reversal (4:50) (ft. Dan Mongrain – Voivod/Martyr)  
10) King Diamond Dallas Page 10:11 (ft. Tom "Fountainhead" Geldschlager – ex-Obscura, Cody Ford – Soen, Bob Katsionis – Firewind, Riley McShane – Allegaeon)    
Album Length: 43:41   
Album Credits:
All songs performed by Killitorous
All songs were written by Killitorous
Produced by  Aaron Homma, Nick Miller & Chris Donaldson  
Engineered by Chris Donaldson, Aaron Homma & Marc Roy  
Mixed and Mastered by Chris Donaldson
Album Artwork by Atleigh Homma & Drew DePietro  
Band Line-Up:
Mathieu Dhani (Vocals)
Aaron Homma (Guitar)
Nick Miller (Guitar)
Marc Roy (Guitar)
Eric Morotti (Drums)
Xavier Sperdouklis (Bass)
Discography:
The Afterparty (LP) (2020)
Party, Grind (LP) (2014)
Pretend To Make Babies (EP) (2010)
 
Bands toured with: Cryptopsy, Gorod, Erimha, Origin, Beneath The Massacre, Crimson Shadows and more
Tour Dates:
KILLITOROUS Eastern Canada Tour w/ Origin, Beneath The Massacre March 2020  
KILLITOROUS Eastern Canada Tour w/ Gorod Feb 2020
KILLITOROUS Eastern Canada Tour AUG 2014
CRYPTOPSY + KILLITOROUS Ontario Tour OCT 2014
Awards and Recognition:
Terrorizer Magazines Indie Artist of the Month 2014
Endorsements and sponsorships
Darkglass Effects, Bond Instruments, Maxon Effects, Empress Effects, Seymour Duncan, In Tune, DR Strings, BFK Clothing, Keep It Heavy Clothing, Machete Premium Cuts, Graph Tech, Silver Surfer Vaporizers