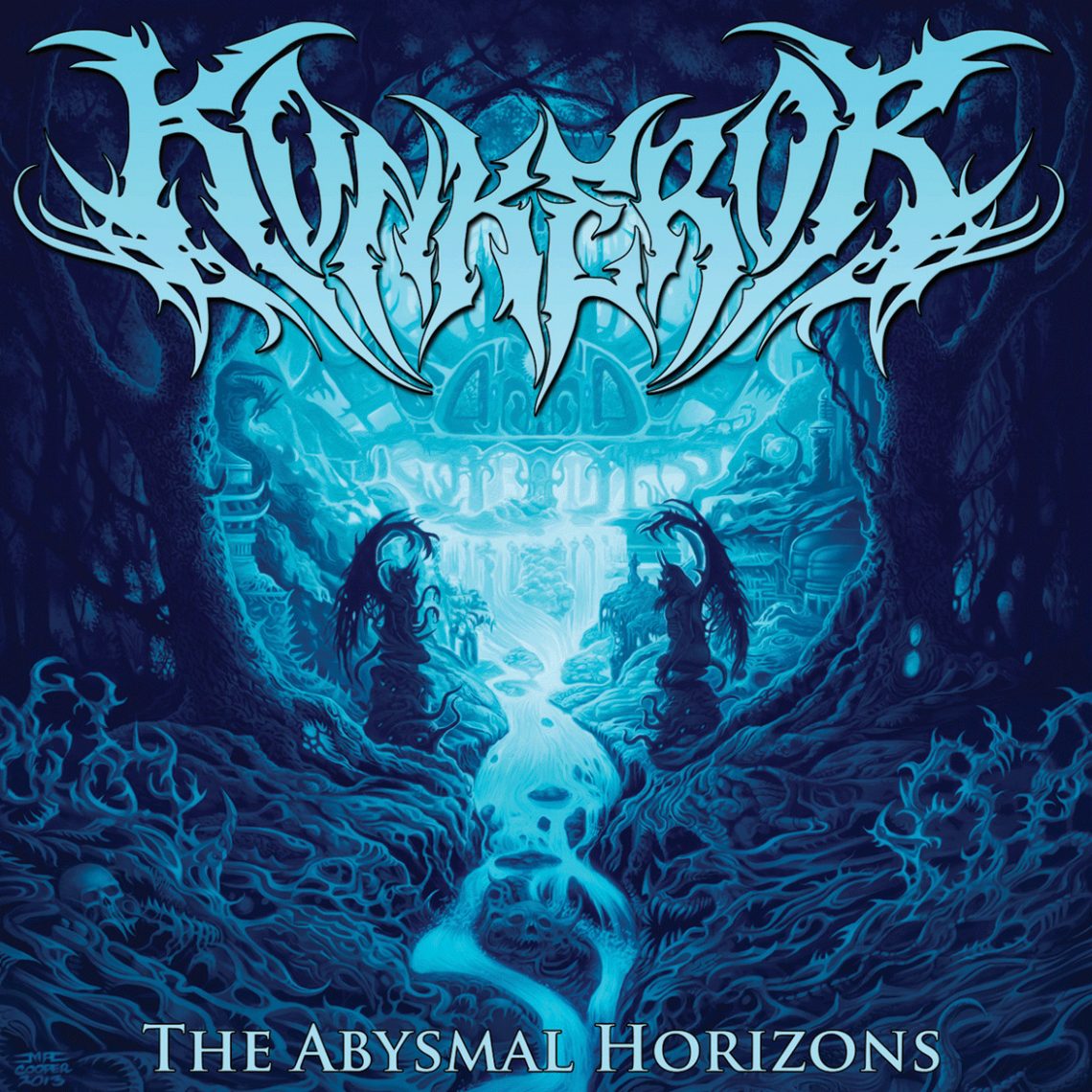 Konkeror – The Abysmal Horizons
30th May 2014
Konkeror originally independently released their debut album, The Abysmal Horizons, back in 2012.  It's now been picked up by Lacerated Enemy Records, and has been re-released with new artwork, a bonus track, and is available on CD, and in a limited edition handnumbered digipak.
After a couple of listens to the album, I have to say that The Abysmal Horizons totally deserves to have been picked up and re-released – because this is one of the most impressive debut albums of death metal I've heard in recent years.
The 9 tracks on this album are dark, atmospheric, and progressive.  It's brutal and heavy, but also technical.  Konkeror have managed to blend the old school with the new school, and the result is an  album of refreshingly original sounding death metal.
To be honest, it's impossible to pick a favourite track – because there is no filler here at all, and each track has something different to offer.  The very cool cover version of Cenotaph by Bolt Thrower will probably make the most initial impact, but the more you listen to the album as a whole, the more it grows on you.
With The Abysmal Horizons, Konkeror have taken the best of the old school death metal vibe, given it their own unique sound, and have produced a fantastic album of punishing death metal.  If you're a fan of heavy as fuck music, and are looking for something new to bang your head to, this is an album definitely worth checking out !
Score: 8.5 out of 10
ALBUM INFO
Tracklist
01.  I,Monolithic
02.  Towers
03.  Incantations
04.  Beyond The Abysmal Horizons
05.  Creator – Destroyer
06.  Usurpers Of The Primal Womb
07.  The Pillars Of Creation
08.  …And The Cosms Flow Eternal
09.  Cenotaph (Bonus Track)
Release Date
April 15th 2014
Record Label
Lacerated Enemy Records
Links
https://www.facebook.com/konkerorofficial
http://laceratedenemyrecords.bandcamp.com/album/konkeror-the-abysmal-horizons